The sovereign is an iconic British coin that is popular amongst investors and collectors. The modern sovereign has been in existence since 1817, and the coin has witnessed the reigns of several British monarchs.
The Sovereigns with the highest value will likely be those that combine very limited supply with age and collectability. Let's take a quick look at some of those factors before we reveal some of the most valuable gold Sovereigns in existence!
Gold Sovereigns have been in circulation for over two centuries, making it one of the most popular iconic British coins with a large secondary market. The Royal Mint struck these coins, using 22-carat gold from the year 1817. They have now been put out of circulation and are available as a bullion investment coin. The iconic design of St George and the Dragon, created by Benedetto Pistrucci make these coins unmistakable and they are in great demand from numismatists and investors alike.
Gold sovereigns can carry hefty premiums depending on the monarch and the year. For example, the Young Head Victoria can fetch prices of around £300. There are even rarer ones like a proof set created for Edward VIII. A single coin from this set can command a price of £516,000. So, investors need to know how to sell these coins in order to maximise their profits.
Identifying a reputed online dealer
Since the Sovereign carries a numismatic value as well, as its value in gold, it's best to sell your Sovereign gold coins to a reputable gold dealer. This will ensure you receive a fair price that reflects the gold content and the numismatic value of the coin. Members of the British Numismatic Trade Association (BNTA) are trustworthy. Going through a reputed dealer can get you access to a wider secondary market, increasing the chances of a quick sale at a good price. Preparing to sell is a key factor. If you want the best possible price, let the dealer know in advance that you want to sell your Sovereign coins. It's important to let your dealer know about the complete details of all the coins you want to sell. You must decide on a timeline for the sale. This will help your dealer identify the right buyer and bring the coins into the market at a time when the best price can be achieved. Don't be in a hurry to sell, unless you need the funds for an emergency. A distress sale is always likely to get you a far lower price.
---
---
Attempting a private sale
Some investors believe that they can get a far better price by arranging a private sale. But, be aware that it may not be possible for you to check the backgrounds of the buyers. It could be risky to have them visit your home. As an individual investor, it is unlikely that you will have a large network of interested buyers. So, you will be forced to depend upon only a few interested buyers who may have responded to your ad. Of course, it may also take a lot of time and effort to post your ads and reach out to the right audiences. A dealer would be far more adept at reaching out to interested parties.
Research your dealer well
You aren't forced to sell through one dealer only. If you identify two or three reputed dealers, feel free to engage all of them. Doing your research means connecting with other investors and buyers in the marketplace. Find out all about a dealer's reputation and background by speaking to other investors and viewing their ratings online.
Contact Physical Gold for the best way to sell your gold Sovereign
An effective way to properly market your gold Sovereign is to simply speak with our investment team. Physical Gold Limited is registered with the BNTA and have a long track record in providing exemplary service. Getting in touch with our team is easy. Simply call (020) 7060 9992 or visit our website to reach out to us.
Image credit: Wikimedia Commons
How much is a Sovereign worth?
Victorian Gold Sovereign coins can make a wonderful gift or investment and are one of the most popular forms of physical gold.
But what are the Sovereigns worth?
With the price of gold moving steadily upwards over the years and money very tight for many of us, it could be time to dig out those coins we were handed down by our Grand Parents to raise some much-needed funds. If you're lucky enough to have been given the coins, you'll see why Sovereigns are such a good investment as the price has risen dramatically.
Do you own one of the 10 best British gold coins in history?
1. Underlying Gold Price
We always start deriving the value of a Victorian Gold Sovereign coin from the underlying gold price, known as the spot price. This price is generally quoted in various currencies in ounces and grammes and acts as a benchmark to value the various types of gold. The value of a Victorian Gold Sovereign will be at a premium or discount to this benchmark – with the first step being to multiply the ounce spot price by 0.2354 (which is the gold weight of a Sovereign coin in ounces). The underlying gold price values all gold-based coins including Gold Sovereigns as well as Gold Britannias.
---
Click to discover the 10 rules you need to know to sell your Victorian Gold Sovereign at the highest price
---
2. What sort of Victorian Gold Sovereign do I have?
It's important to note that not all Victorian Sovereign coins are valued the same. 95% of them will likely fetch the same price regardless of the year of issue. However other factors to consider would be the condition of the coin, the year of issue and the rarity of the coin. For instance, there are 3 varieties of Victorian heads available, each of which may attract different collectors or buyers (Young Head, Jubilee Head, Old Head).
Why does this matter?
With Victorian holding the record for longest British female monarch, up until recently when Queen Elizabeth took her crown (sorry!), the Sovereigns issued during her extensive reign were updated twice. Obviously, the Young head portrait represents the early years of her reign when she was a young woman. Therefore they're the oldest Victorian coins of the three and worth the most. Prices for young head coins can be around 15-20% than later portraits. These coins are also unique as they were produced in what's called 'coin alignment' This means that the portrait side and reverse side are upside down to each other.
How about the later versions?
The jubilee head was the next version to be launched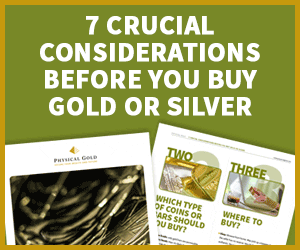 and encompasses the middle period of Victoria's reign, including her golden jubilee. This portrait only lasted for 7 years (compared to the Young Head's 17-year stint) so naturally, there were fewer coins minted. For this reason, you could argue that the Jubilee Head coin is rarer than the more expensive Young Head version. Perhaps this suggests that premiums on these could rise faster in the future. Certainly, the value varies quite a lot depending on general market supply. Sometimes, it trades at the same level as the newer Old Head coin, while other times it can command 5% higher prices than the Old Head. This coin also marked the very first Sovereign to be minted in 'medal alignment', whereby the obverse and reverse are printed the same way around. All Sovereign issues since have followed this format.
Old Head Victorian gold Sovereign value
The Old Head Victorian coin, also known as the veiled head due to the portrait featuring the monarch wearing a veil rather than a crown, is generally the least valuable of the three versions. It's the most recent edition so has less history about it and there is a plentiful supply. Generally, we tend to see relatively stable premiums for these coins. Because of this, they can be a really good value way of adding Victorian Sovereigns to your gold investment collection without having to pay the high premiums of the rarer coins.
What else do I need to know?
Generally, the second-hand Sovereign market will provide a good price for Victorian Sovereigns as long as there isn't visible damage to the coin or small pieces missing. Clearly, a coin of over 100 years in age isn't expected to be in pristine condition. You may want to check whether your Victorian coin falls into the 5% of Sovereigns worth significantly more than others. If your coin is a shield back, then this could instantly demand a premium over regular coins. Years of low print runs (and therefore rarity) will also command a further premium.
Read our article on which gold Sovereign coins are the most valuable.

3. Mint Marks
Of course, sometimes the devil is in the detail. If you look closely at Victorian Sovereigns even of the same year and portrait, they're not necessarily identical or command the same price. Their worth can also vary due to mint marks. These can be difficult to see but basically, a letter will depict which mint the coin was produced in. The Young Head and Jubilee Sovereigns were minted amongst three different factories, namely – London, Melbourne and Sydney. The Old Head coin added Perth Mint to the production list. Interestingly, this reflected Britain's growing empire, with the Sovereigns to follow in the Edwardian and Georgian eras, also being minted as far afield as Canada, South Africa and India.
How can I benefit?
Depending on which branch mint the coin was made, certain coins can be worth more, depending on the quantity produced by each mint. For instance, while the various Australian mints produced Sovereign coins for between 30 and 50 years, Ottowa and Pretoria mints only produced for around a decade, with Bombay only minting during 1918!
Mint marks to look out for are London (L), Sydney (S), Melbourne (M), Perth (P), Ottowa (C), Bombay (I) and Pretoria (SA).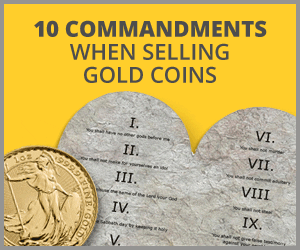 4. Timing
Exactly when you choose to sell or value your Victorian Sovereign will impact its value. We've already spoken about the underlying gold price, and how the worth of any gold bar or coin is calculated from that point first. Clearly selling your Gold Victorian Sovereign when the gold price is high will dramatically enhance the worth of your coin. But there are two other timing elements which play a role.
Market sentiment
The supply and demand dynamics of gold are fluid. In other words, there are times when supply is particularly tight, perhaps due to mine closures or investors hoarding their gold. Other times, we see plentiful supplies of even the more numismatic gold coins. Similarly, demand can fluctuate greatly. In particular, we experience the same theme time and again, that demand for gold rises when there's economic or political unrest and then declines during periods of economic prosperity and global peace.
So how can I actually use this?
Intuition and common sense tell us one golden rule with investing. Buy low and sell high. Simple! However, with gold investing, retail buyers tend to buy gold as the price is rising or already high as they're seeking a safe haven. When newspaper headlines feature stories of impending banking crises, Brexit disasters and world wars, retail investors buy gold coins and bars as security against possible stock market crashes and property price declines. Unfortunately, they're buying at high prices as everyone else is also looking to purchase.
Conversely, when equity and property markets do well and political news is quiet, the gold price falls. When this happens, many investors sell their gold as they feel the bad times are over.  Again, the timing isn't great as they're selling at a low price.
But it gets worse because dealers will react to supply-demand dynamics, further amplifying the movement of the market. In other words, when everyone is selling, dealers will pay lower premiums for Victorian coins as there's a spike in supply and fewer buyers in the market. When everyone is buying and very few offloading Victorian Sovereigns, premiums go up to reflect the difficulty in sourcing the coins.
Just like the smart money – think hedge funds and central banks, try to buy your gold sovereigns when the price is low and everyone else is selling. If you can, sell them when the market is high and everyone else is helping push up premiums.
Which price point to take
If you're looking to sell your Victorian gold Sovereign, make sure you agree with the buyer if the price is fixed or set on either the live gold spot price or the LBMA gold fixing. On a volatile day with lots of economic news releases, the gold price can fluctuate considerably. The difference between fixing a price on the morning fix, afternoon fix or live spot price, can have a huge impact on the value of your Sovereign.
Watch our YouTube video and then decide – "Gold Britannias or Gold Sovereigns – which is the best investment?"
5. Who you sell to
Is my coin worth a premium or discount to the spot price?
If your coin is deemed to hold a numismatic value due to the year of issue or design (a value over and above simply the gold content), then it will undoubtedly fetch a premium to the spot price, in some cases up to 75% more. Otherwise, the value of the coin will depend on who you eventually sell to, and the current state and volatility of the gold market.
Selling to 'Cash For Gold' sites or a jeweller will undoubtedly achieve the largest discount to the benchmark (the lowest price) as these buyers will seek to melt down the gold and profit from your sale. However, this route may offer the convenience of simply dropping in the coin locally.
Selling to a collector may achieve a high premium as an individual may need your coin to complete a collection. However, you may be waiting for years to find the 'right' collector and you also expose yourself to the danger of dealing with the public or small unknown intermediaries.
Selling to a gold dealer should achieve a value close to the spot price while offering both convenience and safety. These coins are tax free in the UK which means gold dealer's specialising in gold investment have a great need for these coins.  Indeed, at the moment supplies of second-hand Sovereigns are particularly tight due to the demand for physical gold, meaning that the brand-new gold Sovereign coins are better valued than old ones.
 If you were handed the coin many years ago, you may be delighted to know that a coin worth around £20 when it was given to you 10 years or more ago may be worth more than £400 now.
You can't go wrong with Sovereign coins
While most UK investors have owned property, shares, bonds and ISAs at some point, gold investment is still pretty new. If you're a novice, what's the best place to start a physical gold portfolio? In our opinion Gold Sovereigns provide a perfect starting point for the new gold investor!
1. Great value – Sovereign coins have existed for hundreds of years so there's a very deep second hand market. This means that older Sovereigns provide a lower price per ounce as than any other gold coin – perhaps along with Krugerrands. Buying any asset at a low price is a great starting point!
*Pro-tip: Buy the pre-owned 'Best value' Sovereigns. They're cheaper than brand new ones, but will obtain the same price when you sell.
2. Further discounts with volume – Specialist dealers like Physical Gold will generally  be able to offer even lower prices if you buy 50 Sovereigns or more. In fact discounts can be achieved on a sliding scale once you look at more than a single coin. Our website has handy volume discount tables for each coin.
3. Easy to sell – Sovereign Gold Coins are arguably the most established bullion coin in the market so you'll always be able to sell the coins at a great price. If you try to sell an obscure coin, the reduced number of buyers will be reflected in a lower price per ounce for that piece of gold
*Pro-tip: Give your dealer a week or two notice that you wish to sell, and you may achieve a slightly higher selling price if the dealer can match up your sale with a buyer.
4. Affordable – While 1oz gold coins are now trading around the £1,400 mark, Sovereign coins are around a quarter of the size and price. This provides a great opportunity to dip your toe in the market or even set up a regular gold savings scheme, whereby you receive a Sovereign coin every month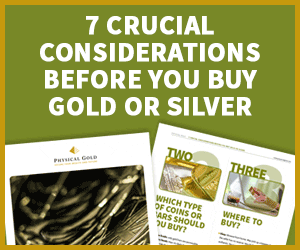 5. Tax free – Sovereigns are VAT exempt like all other forms of investment grade gold. However, they have the huge added benefit of also being Capital Gains Tax free due to their status as legal tender in the UK. For a novice seeking to buy gold, this provides peace of mind that you'll never be hit with a tax bill
6. Flexible – Due to their small size, even a modest investment of say £2,000 will provide 6 Sovereign coins. This provides versatility that you can sell as little as one coin at any time of you need to realise some cash. Larger coins or bars do not offer this flexibility
7. Talking Point –   The sheer variety of issue dates and Sovereign heads available means that a novice investor can own a piece of history as well as a superb investment. For anyone who's enjoyed watching The Crown on Netflix, modern Sovereign coins date back more than 200 years, reflecting the various monarchs and periods of reigning.
So if you want get started in the world of gold, buy Gold Sovereigns and you won't go far wrong.
The gold Sovereign is the pride and joy of British coinage and has been around for a very long time. The modern gold Sovereign was launched in 1817, however, the Sovereign has a history that dates back even longer. The 1817 coin was part of the great British Re-coinage of 1816. The original 1817 gold Sovereign was designed by the Italian designer, Benedetto Pistrucci, who created the classic image of St George slaying the dragon. This is the image that appears on the gold Sovereign. At the time, the brother of the Duke of Wellington, William Wesley Pole commissioned the Italian designer to create the new coin for the re-coinage. Thereafter, the Sovereign was created to replace an older British coin called Guinea.
The early history of the Gold Sovereign
The gold Sovereign is based on an even older British coin called the English Sovereign. This was issued in 1489 by King Henry VII. The English Sovereign weighed of 15.55 g in gold. It was the first coin with a value of 1 pound, and its size and fineness of gold changed over the years. In 1603, when King James I acceded to the throne of England, a Sovereign was released to commemorate the occasion. After that, the Sovereign was withdrawn from circulation and did not resurface until 1817.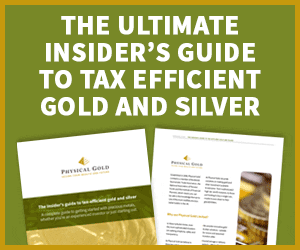 How much gold did the 1817 Sovereign contain?
Under the proclamation of King George IV in 1817, the weight of the gold Sovereign was set at 5 pennyweights, three grains, Troy weight of standard gold. When we calculate this amount in grams, it becomes clear that the 1817 gold Sovereign contained approximately 7.942 g of gold. According to the proclamation, the 1817 gold Sovereign would also be known as the 20 shilling coin. It was this occasion that heralded the birth of the modern Sovereign, as we know it.
The changing Sovereign
Over the years, the design of the Sovereign was modified with the reign of each British monarch. For example, the Sovereign of King George IV features a laureate head of the King. Once again, when King William IV took over the throne in 1830, a new makeover of the sovereign was created.
By the reign of Queen Victoria, the Sovereigns size and weight were standardized, containing 7.98 g of gold, with a purity of 91.7%. The coin, popularly known as the Young Head, had a diameter of 22.05 mm and a thickness of 1.56 mm.  However, the gold content of the Sovereign was eventually brought down to 7.32 grams of gold. This weight continued through the reigns of King Edward VII, George V, right up to the 2022 gold Sovereign of Queen Elizabeth II. Currently, the half Sovereign of Queen Elizabeth II contains 3.66 g of gold.
Both coins are tax-free when bought and sold in the UK. A full Sovereign contains 7.32g of gold, with the smaller coin containing exactly half that amount. Half Sovereigns tend to cost more per gram to buy but provide more divisibility to a coin portfolio. A mix of both types of Sovereign is preferable for a balanced collection.
A bullion coin
Both the full Sovereign and the half Sovereign are now released by the Royal Mint as a bullion coin. Since 1932, the Sovereign has been withdrawn from circulation. However, it continues to enjoy its status as a legal tender coin. In the UK. However, its gold value makes it unfit for use in the economy as a payment method.
Talk to the gold experts to know more about the British Sovereign
Physical Gold is proud to be one of the largest and most reputed gold dealers in the UK. If you wish to invest in gold Sovereigns, please speak to our investment team, who can guide you on getting the best deals for this coin. Call us on (020) 7060 9992 or drop us an email via our website.
Image credits: Public.Resource.Org and Wikimedia Commons
When making a decision regarding gold coins for our investment portfolio, we have to probe into the history of the coins, find out more about their investment potential and assess their availability. We can make an educated decision based on certain factors that most investors would consider when choosing a gold coin for their portfolio. In this article, the two coins that we shall discuss are the famous British Gold Sovereign and the South African Gold Krugerrand.
History of the coins
The Gold Sovereign
The iconic gold Sovereign has been an integral part of British coinage for more than a couple of centuries. Modern gold Sovereigns have been issued since 1817. However, it ceased to be in circulation since 1932. Gold sovereigns are now minted by the Royal Mint as a bullion coin. This amazing British coin has been minted throughout the reigns of several British monarchs. During the reign of Queen Victoria, the Sovereign witnessed three different issues, better known as the Young Head, the Jubilee Head and the Old Head. The coin is instantly recognisable due to the famous design of St George and the Dragon, which was initially created by the Italian designer, Benedetto Pistrucci. It is a coin that is loved by many investors and numismatists and worth including in your investment portfolio.
The Gold Krugerrand
The gold Krugerrand is a more recent coin. It was first issued by the South African Mint in 1967 and produced with gold provided by the Rand Refinery. The Krugerrand gets its name from the former president of South Africa, Paul Kruger. Of course, the country's currency is called the Rand. Hence, the coin is named Krugerrand. The obverse of the coin has an image of President Paul Kruger, while the reverse features a Springbok, which is the country's national animal. By 1980, the Krugerrand was the leading choice for investors, who wanted to buy gold coins. Due to its popularity, the coin prospered and represented 90% of the international gold coin market at one time.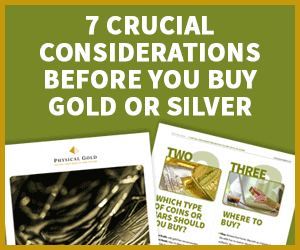 Comparing the two coins
Gold Sovereigns can be a better purchase for UK investors than a Krugerrand as any profits are tax-free. While a Krugerrand can provide a cheaper overall purchase cost per gram due to its larger size, dealers may pay less for them and any profits are taxable. Sovereigns have been around for far longer so provide the possibility of owning more historical coins.
Liquidity and value
In terms of liquidity, both coins are well-placed. Both the Sovereign and the Krugerrand are globally renowned coins and sell quickly. Both coins feature 22-carat gold, which is a fineness of 91.7%. However, it must be noted that the older Sovereigns can fetch better value due to their age. The Krugerrand is a more recent coin and does not command premiums based on rarity and age.
Diversity
If we were to consider diversity, the gold Sovereign is a better choice. Having been around for centuries, the coin is available in a variety of issues and sizes. The gold Sovereign has many different sizes. Like the quarter Sovereign, the half Sovereign and even a double Sovereign. Investing in these coins can create flexibility for your portfolio, allowing you to sell different amounts of gold at different price points in the market.
Call Physical Gold to get the best advice on buying gold coins
Physical Gold is one of the most reputed gold dealers in the country and our investment team can advise you on making the best purchases in gold coins. Call us on (020) 7060 9992 or reach out to us via our website and a member of our team will contact you right away.
Image credits: Wikimedia Commons and Public.Resource.Org
There are many gold coins in the market and an investor needs to decide which ones to add to his portfolio. Undoubtedly, two of the best British coins that are attractive to investors are the Gold Britannia and the Gold Sovereign. In this article, we will explore the merits and demerits of both these coins and assess them based on key attributes and fundamentals required for building a strong portfolio.
Variety is the spice of life
A key consideration when choosing any gold coin for your portfolio is variety. As an investor, you need to have a good distribution of popular gold coins in different sizes and dimensions. There can also be variations based on the year of issue. The Gold Sovereign is an excellent choice when it comes to variety. The coin has been around for more than two centuries and several issues over the years are available from the reigns of different British Kings and Queens. In terms of size, there is also a wide choice that's available.
The Sovereign comes in different denominations such as the half, double and quintuple Sovereigns. Within the reign of just one British monarch – Queen Victoria, there are three available variations of the Sovereign. These are well-known as the Young Head, the Jubilee Head and the Old Head. When one takes into consideration all the attributes of the Gold Sovereign, it can be called an excellent choice that adds divisibility, variety and balance to your investment portfolio. When we compare the Britannia to the Sovereign, it's worth noting that the Britannia only carries the portrait of our current Queen, Elizabeth II. On the other hand, the modern Sovereign carries the images of eight British monarchs.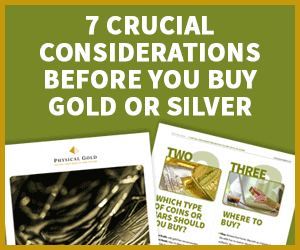 Value for money
Gold Sovereigns are around one quarter the size of Britannias (1oz), making them slightly more expensive per gram due to the higher relative production cost. However, their smaller size provides more flexibility for gold investors. A mix of both is preferable in a portfolio, especially as both coins are tax-free in the UK due to their legal tender status.
Some Sovereigns may carry premiums based on their rarity and historical value, however, Sovereigns that were minted as a bullion coin are easily available at low premiums. By this comparison, the Gold Britannia is also a bullion coin that has been around since 1987. Since it is a recent coin, Gold Britannias do not carry any historical premiums. The coin is easily available from most gold dealers with greater discounts on larger volume purchases. However, the Britannia is four times larger than the Sovereign in size, making it a more expensive coin.
---
Download the 7 Crucial Considerations before you buy Gold HERE
---
Divisibility provides balance to your portfolio
The Sovereign provides a greater variety and choice when compared to the Gold Britannia. Due to its smaller sizes, the Sovereign provides investors with the freedom and flexibility to sell the coin at various price points in the market by trading in different sizes and denominations.
Liquidity is an important consideration
In terms of liquidity, both coins are evenly poised, since they enjoy a strong secondary market. For investors, liquidity is a very important factor as investing in obscure coins defeats the objective of investment. The coin should be saleable at any given point in time for an investor to redeem its value. The Gold Britannia and the Sovereign are both excellent coins in this respect.
Which is the right coin for you?
The gold experts at Physical Gold can answer this question, based on the fundamentals and objectives of your investment. They can offer you free advice on whether you should buy, the Gold Britannia or the Gold Sovereign. Two find out more, call us on (020) 7060 9992 or drop us an email and a member of our team will be happy to get in touch with you.
Image credits: picryl.com, Wikimedia Commons
Many gold and silver coins are considered legal tender in the UK. When a coin becomes legal tender, it implies that you can purchase goods and pay for the same, using the coin. Therefore, it is mandatory for any business within the economy to accept this coin as currency.
The Gold Sovereign
The Sovereign has a long history that makes it one of the most iconic coins in British coinage. During the reign of King Henry VII, an English coin called the Sovereign was brought into circulation in 1489. Subsequently, King James I acceded to the English throne by 1603. He also issued a Sovereign to commemorate the year of his coronation. However, by 1660, King Charles II had come into power and the Royal Mint went through a period of reorganisation. During this time, the Sovereign faded away and was replaced by the Guinea.
The modern Sovereigns
By 1816, a new coinage act was instituted across Great Britain, and the gold standard was implemented. It was around this time that the Italian designer, Benedetto Pistrucci arrived in London and was commissioned to design a new coin. He created the design of St George slaying the dragon, and a new gold coin christened the Sovereign was released depicting the head of King George III. Since then, the Gold Sovereign was used throughout the reigns of different monarchs. King George III was succeeded by King George IV and later by his third son, King William IV, whose short reign lasted from 1830 to 1837. Upon his death in 1837, Queen Victoria inherited the throne.
Through the reign of monarchs
The reign of Queen Victoria saw the issuance of three Sovereigns, which are now popularly known as the Young Head, the Jubilee Head and the Old Head. The Sovereign continued to be in circulation throughout the reigns of the Queen's successors, namely, King Edward VII and King George V. Although the coin was withdrawn from circulation during the earlier part of the 20th century, it continued to be struck as a bullion coin and continued to be recognised as legal tender in the UK.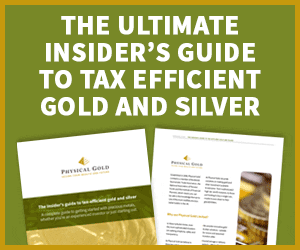 Old Sovereigns are legal tender in the UK due to their £1 face value. In theory, you can use the Sovereign to purchase goods up to £1 in value, but the gold content of the coin is worth far more. Its legal tender status is important for gold investors as it deems any profits made from Sovereigns as tax-free.
A timeless classic
The Sovereign's long history through the centuries has made it a timeless coin that is extremely attractive to collectors and investors alike. Of course, there are other iconic British coins like the Gold Britannia. However, the Britannia was only issued in 1987. The prestige and status enjoyed by the Gold Sovereign lasted throughout the glorious years of the British Empire.
It became synonymous with the status of the British Monarch and propaganda posters were printed during the First World War, depicting a Gold Sovereign, with the head of King George V. The poster carried the tagline, "The British Sovereign will win." The poster was used to encourage citizens of the Empire to invest money in a government scheme, designed to raise funds for the war.
Talk to us before you buy a gold Sovereign
Physical Gold is one of the nation's most reputed precious metal dealers. We have a team of experts and researchers who can assist you in getting a great deal on Gold Sovereigns. Please call us on (020) 7060 9992 or get in touch with us online.
Image credits: Picryl.com and Picryl.com
Gold Sovereign coins are one of the most popular British coins that attract investors every year. The Sovereign has been around for more than two centuries and benefits from abundant availability and low prices. The modern Sovereigns are available as bullion coins and carry low premiums due to mass production and lower manufacturing costs. The gold Sovereign is also a very affordable coin, since it is available in smaller sizes, as a quarter of an ounce. The gold Britannia, on the other hand, is a 1-ounce coin that is far more expensive than the Sovereign.
Great value for money
Due to their affordability factor, the gold Sovereign allows beginner investors access to the gold market by investing a smaller sum of money. Investors can also enjoy the flexibility of owning gold Sovereigns. Due to their smaller sizes, they add divisibility to an investor's portfolio. From a tax perspective, Sovereigns are a great investment. Investors do not pay any VAT when buying the coins. Since the Sovereign is considered to be legal tender, investors can also avoid paying Capital Gains Tax (CGT) on the profits made from the sale of these coins.
Buying gold Sovereigns
The growing interest amongst investors in buying gold Sovereigns, leads many people to ask the question – what is the best route to buy Gold Sovereigns? Of course, many would turn to high-street jewellers and gold shops. This is an old route, mainly for people who like to see and touch the gold they're buying. However, over the last 10 years, much of the gold trade has moved online. Today, if you're buying investment-grade coins like the gold Sovereign, it's best to buy from a reputed online dealer.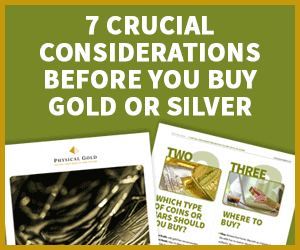 It's safest to buy gold Sovereigns directly from a reputable precious metals dealer. If the dealership has the right credentials, it will ensure the Sovereigns are authentic, in great condition and sell at a competitive price. Many now have e-commerce stores, making it easy to buy online. Buying from a jeweller, an auction or privately are other options, but they pose significant risks.
Reputed online gold sovereign dealers
Moreover, large online dealers are more likely to stock a diverse range of gold products. By visiting the dealer's website, you will probably see a variety and volumes of investable gold coins like the Sovereign. High-street dealers usually do not have such a large inventory. Due to their buying power, reputed online dealers are also able to offer rock bottom prices, especially on larger volume purchases. Many dealers, like Physical Gold, also have a monthly purchase scheme, through which you can regularly invest in gold Sovereigns and build up a formidable gold portfolio.
Safety and security
Online gold dealers will also ensure that your transaction is conducted with utmost safety. Online payments are made using a debit or credit card, through a secure, encrypted payment gateway. Physical Gold, a reputed UK dealer uses a 3D secure payment method. Your gold Sovereigns are dispatched via a secure courier, and your package is fully insured. Many large dealers may also offer you the option of storing your gold securely with them in an LBMA approved vault. Lastly, all reputed dealers will provide an authenticity certificate and a buyback scheme. It is unlikely that you would get all this when you shop for your coins on the high street.
---
Download the Insiders Guide to buying Gold Sovereigns HERE
---
Get in touch with Physical Gold to find out more about buying gold Sovereigns
At Physical Gold, we pride ourselves on being one of the country's most reputed online gold dealers. Our experts are always willing and ready to work out the best deal on gold Sovereigns for you. Call us today on (020) 7060 9992, or reach out to us online by visiting our website.
Image credits: Adam Greig, piqsels.com