For the longest time, gold has been the investment class of choice for investors who wish to hedge their risks and build wealth. Gold is an asset class that does not suffer from the volatility of other asset classes like equities. Gold can deliver steady returns over the short term and provide insurance for an investor's portfolio. The yellow metal also beats other market forces like inflation and currency devaluation. Therefore, many investors are keen to move their money to gold, especially during times of economic uncertainty.
The economic impact of the pandemic
The global pandemic caused by COVID-19 has affected capital markets around the world since 2020. Of course, the price of gold rose to its highest ever point in August 2020, as investors started to move their investments to gold. This crisis is not over yet, and many countries around the world are grappling with the public health crisis and economies around the world continue to suffer due to restrictions and lockdown.
Buying investment-grade gold
As an investor, if you are thinking of purchasing gold to strengthen your portfolio, you need to be able to identify the right places to buy gold. There are many options, including high-street dealers, private auctions and online gold dealerships. However, many of these are fraught with risk, and it's important to identify the safest avenues for your gold purchases.
Needless to say, high-street dealerships do not provide you with a wide range of gold products. Also, many would not give you a certificate of authenticity and there is no way for you to tell whether the gold you are buying is genuine or not. Similar risks would be encountered when buying gold from a private auction on sites like eBay.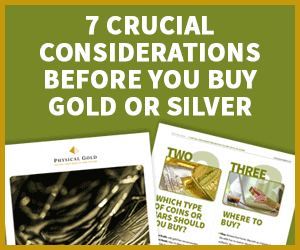 If you're wondering where to buy gold for investment, then the best bet is to focus on specialist dealers. These brokers should be a member of the British Numismatic Trade Association (BNTA), have a track record and positive customer reviews. Many of these dealers will have an online shop with live pricing and offer quantity discounts on investments. The best ones will also provide free advice and guidance as to which are the most suitable coins and bars.
The Royal Mint
One other option is the Royal Mint. The mint has been the torchbearer of British coinage for centuries. So, the gold coins that you buy from the mint can be trusted and they would also be immaculate in quality and condition. However, there are certain drawbacks to buying gold from the Royal Mint. They only sell new coins, avoiding circulated coins or bullion. The gold coins are sold at a premium and the mint does not offer a buyback scheme. Therefore, you can procure beautiful coins that come with great packaging from the mint. But, you would receive far less gold for your money, when compared to buying gold elsewhere.
Looking for a reliable gold dealer
The best place to buy investment-grade gold is from a UK gold dealer. The British Numismatic Trade Association (BNTA) publishes a list of gold dealers were registered with them on their website. This is the best place to start. Once you identify a few dealers, it is important to establish a relationship with them and explain your investment objectives. This can help the dealer identify the best deals for you and notify you when these come on the market. You need to ensure that the dealer provides a buyback scheme and a certificate of authenticity. Reliable dealers will also answer your queries and provide storage options, as well as an insured delivery service.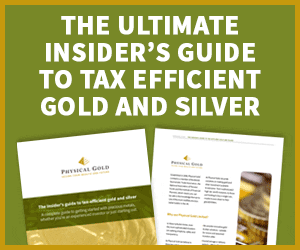 Talk to us before you purchase gold for investment
Physical Gold is one of the U.K.'s best-known, reliable and reputed gold dealerships. Our website can provide you with many options to build your gold portfolio and our experts are always happy to discuss your purchases and help you identify the best options. Call us today on (020) 7060 9992 or reach out to us online and we will be in touch right away.
Image credits: Wikimedia Commons and Jeremy Schultz