Buying investment-grade gold can often mean conducting a lot of research and finding out the best options for your gold portfolio. If you purchase gold with an unplanned approach, wrong results are inevitable and the overall value of your portfolio may shrink. Many investors opt for gold coins, but it is important to know which gold coins to purchase. Buying obscure gold coins will hamper the liquidity of your portfolio, as obscure gold coins are harder to sell. There are certain fundamental elements that one needs to consider when planning a gold portfolio.
Buying gold from the high street
Several investors decide to buy their gold from high-street jewellers and shops. This is usually not a good idea, as it can be fraught with risk. It is difficult to ascertain the authenticity of the gold you buy from the high-street. Ensuring the percentage of pure gold in the bars and coins you purchase is an intricate process that requires certain measuring tools. In many cases, high-street vendors will not perform this task in front of you, and many do not provide a certificate of authenticity. There is also the risk of security when you buy your gold from a high-street shop and leave.
Buying gold from an auction
E-commerce sites like eBay offer gold auctions as well. However, it is unsafe to purchase gold from an unknown seller on eBay. You have no way of knowing whether the products are genuine or not. Also, in general, it is not a good idea to purchase items of large value from auction sites or even pawnbrokers on the high street.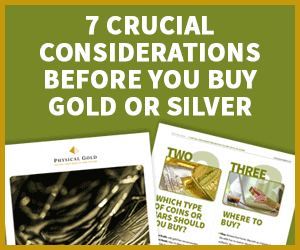 Buying paper gold
There are several options to buy gold as an investment. If you're seeking to actively trade the gold market, then spread betting is one option. Buying a Gold ETF provides online access and economic spreads to buy and sell regularly. If stock markets are attractive, then the Blackrock Gold fund is popular, or if you're prepared for higher risk, investing in gold mining stocks is an option. For those motivated by safety and protection, buying physical gold coins and bars is the best investment choice. This is primarily because most paper gold instruments carry counterparty risks. However, these risks are mitigated when you hold the precious metal in its physical form.
Identifying a reliable gold dealer
The best way to buy gold for investment is to identify a reputed and reliable gold dealer near you. Most online gold dealers can provide you with a greater choice of products like bars and coins when compared to their high-street counterparts. A good online dealer will also answer all your questions regarding the purchase and offer you free advice before you close the deal. Typically, they also provide a buyback scheme and the products come with a certificate of authenticity. Once you have bought your gold, most reputed online dealers will dispatch your purchases to you via an insured courier service. The package will arrive unmarked, so there is no way of outsiders knowing that the contents of the package are valuable.
It is relatively easy to identify an online gold dealer. Dealers who have been in business for years are listed and registered with the British Numismatic Trade Association (BNTA). Once you identify a reliable online dealer, it's important to establish a good relationship with the company. Discussing your investment objectives with your dealer can go a long way in ensuring that you acquire the right gold bars and coins for your investment portfolio.
Talk to our investment advisors at Physical Gold
Physical Gold is one of the country's most reputed and reliable gold dealers. . Our investment advisors can guide you on the best purchases to make when building a strong gold portfolio. Call us on (020) 7060 9992 or get in touch with us online to reach out to our investment team.
Image Credits: Wikimedia Commons and Public Domain Pictures