Selling silver coins can be more difficult than you think. When someone goes to the high street to sell silver, it's difficult to get the real value that the silver may be worth. Generally, when selling silver coins, you should receive a price below the spot price of silver on that day. However, the price you get will largely depend on how you have stored your silver coins and the condition they are in. In this article, we will explore the best ways to sell your silver coins and receive the best price.
Identifying an online broker
The best way to sell your silver coins is to identify a reliable broker. A list of reputed and reliable precious metal dealers can be found on the website of the British Numismatic Trade Association (BNTA). Once you have identified a broker near you, it's important to establish a good working relationship with the company. If you regularly buy and sell silver coins, you should be able to quickly establish a good relationship that can ensure the best prices for your coins. Remember, most reliable brokers will already have a buyback guarantee, so if you buy coins from them, selling these should not be a problem.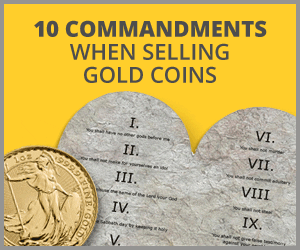 They can be sold in various ways. Many silver dealers can be found online who will pay you according to the weight of silver, and potentially extra if the coins have a historical or scarcity premium. They will be able to explain the process, but generally, you will need to send the coins to them after agreeing on a price. These coins can also be sold at auctions (for highly valuable coins or large collections), at a local jeweller if convenience is a higher priority than price, or privately.
Online auctions
Online auctions posted by sites like eBay, may look like a good place to sell your silver coins, however, you may not get the best possible price. Your coins may mostly be purchased by dealers who will try to pay the least possible price to get a bargain.
Taking care of your silver coins
You are likely to receive a higher price if the silver coins are in good shape. When you purchase your silver coins, ensure that they remain intact inside the sealed packaging. This proves that the coin has not been tampered with and usually, the sealed packaging also comes with a certificate of authenticity. This can ensure better prices for your silver coins. If you buy your silver coins from another collector, and they arrived without packaging, please ensure that you store your coins in a dry environment, so that they do not tarnish. When polishing your silver coins, make sure you do not use chemicals or abrasives that are likely to damage the coins.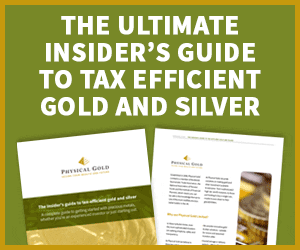 Buying the right coins
When you purchase your silver coins, it's important to ensure that you do not end up buying obscure coins that are unknown. Buying well-known silver coins like the silver Britannia ensures liquidity and these well-known coins are more likely to fetch you the best prices and sell quickly. If you do invest in rare and collectable coins, research them thoroughly before you purchase. If the coin commands a rarity premium, then you are likely to attract interest from collectors. In such cases, the value of the coin will be much more than its weight in silver and depending on the demand of the coin, you should receive a good price.
Before selling silver coins, speak to our experts
Physical Gold is one of the country's best-known precious metal dealers. Our coin experts can advise you on the best way to sell your silver coins and the prices you could receive. Please call us on (020) 7060 9992 or get in touch with us online before you make a sale.
Image Credits: feiern1 and Eric Golub