How much is a Sovereign worth?
Victorian Gold Sovereign coins can make a wonderful gift or investment and are one of the most popular forms of physical gold.
But what are the Sovereigns worth?
With the price of gold moving steadily upwards over the years and money very tight for many of us, it could be time to dig out those coins we were handed down by our Grand Parents to raise some much-needed funds. If you're lucky enough to have been given the coins, you'll see why Sovereigns are such a good investment as the price has risen dramatically.
Do you own one of the 10 best British gold coins in history?
1. Underlying Gold Price
We always start deriving the value of a Victorian Gold Sovereign coin from the underlying gold price, known as the spot price. This price is generally quoted in various currencies in ounces and grammes and acts as a benchmark to value the various types of gold. The value of a Victorian Gold Sovereign will be at a premium or discount to this benchmark – with the first step being to multiply the ounce spot price by 0.2354 (which is the gold weight of a Sovereign coin in ounces). The underlying gold price values all gold-based coins including Gold Sovereigns as well as Gold Britannias.
---
Click to discover the 10 rules you need to know to sell your Victorian Gold Sovereign at the highest price
---
2. What sort of Victorian Gold Sovereign do I have?
It's important to note that not all Victorian Sovereign coins are valued the same. 95% of them will likely fetch the same price regardless of the year of issue. However other factors to consider would be the condition of the coin, the year of issue and the rarity of the coin. For instance, there are 3 varieties of Victorian heads available, each of which may attract different collectors or buyers (Young Head, Jubilee Head, Old Head).
Why does this matter?
With Victorian holding the record for longest British female monarch, up until recently when Queen Elizabeth took her crown (sorry!), the Sovereigns issued during her extensive reign were updated twice. Obviously, the Young head portrait represents the early years of her reign when she was a young woman. Therefore they're the oldest Victorian coins of the three and worth the most. Prices for young head coins can be around 15-20% than later portraits. These coins are also unique as they were produced in what's called 'coin alignment' This means that the portrait side and reverse side are upside down to each other.
How about the later versions?
The jubilee head was the next version to be launched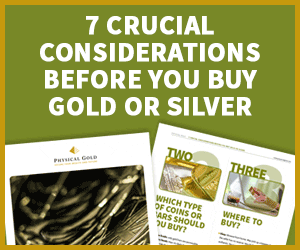 and encompasses the middle period of Victoria's reign, including her golden jubilee. This portrait only lasted for 7 years (compared to the Young Head's 17-year stint) so naturally, there were fewer coins minted. For this reason, you could argue that the Jubilee Head coin is rarer than the more expensive Young Head version. Perhaps this suggests that premiums on these could rise faster in the future. Certainly, the value varies quite a lot depending on general market supply. Sometimes, it trades at the same level as the newer Old Head coin, while other times it can command 5% higher prices than the Old Head. This coin also marked the very first Sovereign to be minted in 'medal alignment', whereby the obverse and reverse are printed the same way around. All Sovereign issues since have followed this format.
Old Head Victorian gold Sovereign value
The Old Head Victorian coin, also known as the veiled head due to the portrait featuring the monarch wearing a veil rather than a crown, is generally the least valuable of the three versions. It's the most recent edition so has less history about it and there is a plentiful supply. Generally, we tend to see relatively stable premiums for these coins. Because of this, they can be a really good value way of adding Victorian Sovereigns to your gold investment collection without having to pay the high premiums of the rarer coins.
What else do I need to know?
Generally, the second-hand Sovereign market will provide a good price for Victorian Sovereigns as long as there isn't visible damage to the coin or small pieces missing. Clearly, a coin of over 100 years in age isn't expected to be in pristine condition. You may want to check whether your Victorian coin falls into the 5% of Sovereigns worth significantly more than others. If your coin is a shield back, then this could instantly demand a premium over regular coins. Years of low print runs (and therefore rarity) will also command a further premium.
Read our article on which gold Sovereign coins are the most valuable.

3. Mint Marks
Of course, sometimes the devil is in the detail. If you look closely at Victorian Sovereigns even of the same year and portrait, they're not necessarily identical or command the same price. Their worth can also vary due to mint marks. These can be difficult to see but basically, a letter will depict which mint the coin was produced in. The Young Head and Jubilee Sovereigns were minted amongst three different factories, namely – London, Melbourne and Sydney. The Old Head coin added Perth Mint to the production list. Interestingly, this reflected Britain's growing empire, with the Sovereigns to follow in the Edwardian and Georgian eras, also being minted as far afield as Canada, South Africa and India.
How can I benefit?
Depending on which branch mint the coin was made, certain coins can be worth more, depending on the quantity produced by each mint. For instance, while the various Australian mints produced Sovereign coins for between 30 and 50 years, Ottowa and Pretoria mints only produced for around a decade, with Bombay only minting during 1918!
Mint marks to look out for are London (L), Sydney (S), Melbourne (M), Perth (P), Ottowa (C), Bombay (I) and Pretoria (SA).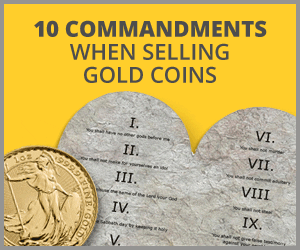 4. Timing
Exactly when you choose to sell or value your Victorian Sovereign will impact its value. We've already spoken about the underlying gold price, and how the worth of any gold bar or coin is calculated from that point first. Clearly selling your Gold Victorian Sovereign when the gold price is high will dramatically enhance the worth of your coin. But there are two other timing elements which play a role.
Market sentiment
The supply and demand dynamics of gold are fluid. In other words, there are times when supply is particularly tight, perhaps due to mine closures or investors hoarding their gold. Other times, we see plentiful supplies of even the more numismatic gold coins. Similarly, demand can fluctuate greatly. In particular, we experience the same theme time and again, that demand for gold rises when there's economic or political unrest and then declines during periods of economic prosperity and global peace.
So how can I actually use this?
Intuition and common sense tell us one golden rule with investing. Buy low and sell high. Simple! However, with gold investing, retail buyers tend to buy gold as the price is rising or already high as they're seeking a safe haven. When newspaper headlines feature stories of impending banking crises, Brexit disasters and world wars, retail investors buy gold coins and bars as security against possible stock market crashes and property price declines. Unfortunately, they're buying at high prices as everyone else is also looking to purchase.
Conversely, when equity and property markets do well and political news is quiet, the gold price falls. When this happens, many investors sell their gold as they feel the bad times are over.  Again, the timing isn't great as they're selling at a low price.
But it gets worse because dealers will react to supply-demand dynamics, further amplifying the movement of the market. In other words, when everyone is selling, dealers will pay lower premiums for Victorian coins as there's a spike in supply and fewer buyers in the market. When everyone is buying and very few offloading Victorian Sovereigns, premiums go up to reflect the difficulty in sourcing the coins.
Just like the smart money – think hedge funds and central banks, try to buy your gold sovereigns when the price is low and everyone else is selling. If you can, sell them when the market is high and everyone else is helping push up premiums.
Which price point to take
If you're looking to sell your Victorian gold Sovereign, make sure you agree with the buyer if the price is fixed or set on either the live gold spot price or the LBMA gold fixing. On a volatile day with lots of economic news releases, the gold price can fluctuate considerably. The difference between fixing a price on the morning fix, afternoon fix or live spot price, can have a huge impact on the value of your Sovereign.
Watch our YouTube video and then decide – "Gold Britannias or Gold Sovereigns – which is the best investment?"
5. Who you sell to
Is my coin worth a premium or discount to the spot price?
If your coin is deemed to hold a numismatic value due to the year of issue or design (a value over and above simply the gold content), then it will undoubtedly fetch a premium to the spot price, in some cases up to 75% more. Otherwise, the value of the coin will depend on who you eventually sell to, and the current state and volatility of the gold market.
Selling to 'Cash For Gold' sites or a jeweller will undoubtedly achieve the largest discount to the benchmark (the lowest price) as these buyers will seek to melt down the gold and profit from your sale. However, this route may offer the convenience of simply dropping in the coin locally.
Selling to a collector may achieve a high premium as an individual may need your coin to complete a collection. However, you may be waiting for years to find the 'right' collector and you also expose yourself to the danger of dealing with the public or small unknown intermediaries.
Selling to a gold dealer should achieve a value close to the spot price while offering both convenience and safety. These coins are tax free in the UK which means gold dealer's specialising in gold investment have a great need for these coins.  Indeed, at the moment supplies of second-hand Sovereigns are particularly tight due to the demand for physical gold, meaning that the brand-new gold Sovereign coins are better valued than old ones.
 If you were handed the coin many years ago, you may be delighted to know that a coin worth around £20 when it was given to you 10 years or more ago may be worth more than £400 now.
King George V sovereigns are highly valued amongst numismatics due to being the last gold sovereign in actual circulation before the end of the Gold Standard in Britain. Over the years gold sovereigns have become a standout investment for collectors as they not only represent a significant part of British History but are also considered legal tender in the UK. This means they are Capital Gains Tax exempt.
---
You may know your stuff with George Sovereigns, but our Insiders Guide covers gold investment as a whole. Download Now
---
Why do King George V Sovereigns make a good investment?
Gold sovereigns are one of the finest examples of British craftmanship,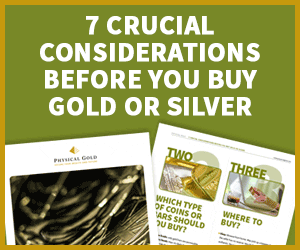 a symbol of a time when the British Empire was still considered great. George V was one of the country's most popular monarchs and reigned during a time of great change, not just in Britain but throughout the world. His time on the throne saw the rise of new political movements such as socialism, communism and fascism, however, the advent of World War I in 1914 would have the biggest impact on his reign.
Up until the first world war, gold sovereigns were still a major part of everyday life. Just days after the start of the war in August 1914, however, people were urged to donate their gold coins. Sovereigns continued to be mined overseas but this period marked the end of an era for what had been one of the most important coins in British History. After the gold standard was abolished, there was less of a need for gold sovereigns and so the number of coins being minted started to go into decline.

Gold Britannias or Gold Sovereigns – which is the best investment? – a Physical Gold Video
It was under George V that the final two branch mints would be opened, one in India and one in South Africa. George V Sovereigns are the only coins to have been produced in six branches of the Royal Mint.
Gold sovereigns are considered semi numismatics. This means collectors buy them for both their bullion content as well as their numismatic (rarity/historical value) Due to the coins everlasting popularity with collectors from all over the globe, gold sovereigns are relatively liquid which means they are easily exchangeable for cash.
The 1917 George V Sovereign
The 1917 George V gold sovereign is considered incredibly rare and is highly sought after by many coin collectors. This is due to many of them being melted down after World War I in a bid to help pay off Britain's war debts to America.

The Ottawa Mint
The branch mint in Ottawa ceased all production of gold sovereigns during George V reign. Gold sovereigns produced at the mint up until 1919, when it closed for good, are considered exceptionally rare and valuable due to the mint producing far fewer sovereigns than other mintages. 1916 sovereigns, in particular, are highly sought after, as only 6119 of them were produced in that year.
Design
George V gold sovereigns were produced in 91.67% fine gold (22 carats). The design of the coin was changed in 1929 to incorporate an inner circle and beading around the outside edge. This extra level of security made it much harder for forgers of the time to replicate the coin which is why the sovereign is still held in such high regard by collectors and investors.
Purchase George V Sovereigns through Physical Gold
Physical Gold offers a wide selection of gold sovereigns spanning over the last two centuries including those minted during the reign of George V. To browse our full selection of gold sovereigns please click here. For more information please give us a call on 020 7060 9992.
Image Sources: Wikipedia
Gold Sovereign coins tick all the boxes
There's no doubt that Sovereigns tick all the boxes for the gold investor, especially in the UK. They're good value compared to many other coins, small and therefore very divisible, very well known and liquid and Capital Gains Tax free to UK residents.
However, Gold Sovereign coins fall into two main categories. Brand new mint condition Sovereigns still in their Royal Mint laminate blister pack and circulated older sovereigns. So, which should you buy?
Firstly, it's important to point out that collectors may have different motivations for investors, and they may overlook value to complete their collections. From an investment angle though, it's always important to be ruled by your head and not your heart. Collectors may also be happy to pay significant premiums for proof Sovereigns (perhaps 20% or more), but the investor should steer clear of proof coins and stick to bullion versions unless you can buy at the same sort of price.
---
Want to know alot more about Gold Sovereign investment? Download our FREE Insiders Guide now
---
Indeed, the first place most gold investors will start is price. Usually, I'd recommend that a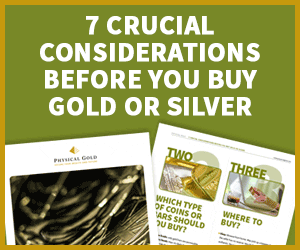 Sovereign buyer opts for older coins for the simple fact that you can pick them up for about 3% less than brand new ones. When it comes to selling them back, you'd probably receive 1% less than for a new one so you're up 2% net. So that's the end of the story……
Lack of supply
…except that right now there is a distinct shortage of second hand Sovereign gold coins on the market. If you are able to source some, premiums on them are higher than that of new Sovereigns, reflecting the lack of supply.
Alternatively, if you wait in the hope that the lack of old gold Sovereign coins supply will loosen, there is the real possibility that the underlying gold market price will move up from its current position. While some buyers obsess about the premium they're paying for gold, it is the shrewd investor who realises that it's the absolute price you pay and not the premium which will determine your level of return. It's pointless waiting 3 months for the premium on circulated Sovereigns to fall 5% if the underlying price rises by 10% in that time!

Watch our video, "5 Reasons to buy gold sovereigns" a Physical Gold Ltd. YouTube video.
Either way, we've seen the underlying gold price fall significantly in December and it has only just started to rise again over the past week. With European debt issues intensifying, everyone agrees that gold should make strong gains this year. The recent price dip at the end of 2011 represents a great buying opportunity.
So for my mind, it's best to act now before the price runs away, and as it stands Brand New Sovereigns ARE better value than old ones. They're cheaper to buy, easier to sell (as they're in perfect condition), and you'll receive a higher price when you do choose to liquidate.

The advantages of buying newer issues
Buying gold Sovereigns that are newer has a few distinct advantages. As discussed earlier, older sovereigns tend to attract larger premiums due to rarity and age. So, by buying recent editions which do not attract such premiums, you can get yourself a good deal and extract greater value by purchasing them at lower price points. Since the demand for sovereigns far outstrips their supply, you can expect a good sale price for these in the years to come and maximise your profits. However, a smart tip to remember is that one should stay away from purchasing these coins in December since premiums start to rise around this time, as buyers anticipate the following year's issue.
So, as long as you buy current issues at any other time, you can take advantage of the huge popularity of these bullion coins. They are minted by the Royal Mint in substantial quantities and should be available with most dealers in large numbers. Indeed, availability is one of the greatest advantages of buying current issues of the UK gold Sovereign. Needless to say, you can also secure good discounts if you buy the coin in large volumes. Do not restrict your purchases to a single dealer. You will need to shop around in order to get the best deals.
Always try to buy larger Sovereigns
Another great tip that I am happy to share with you is that you can gain certain advantages by opting to buy larger Sovereign coins. The logic behind this is quite simple. Smaller coins carry higher production costs. The costs involved in designing and cutting smaller coins is greater than production costs of larger gold coins. Due to this reason, larger coins are available at a lower price per gram.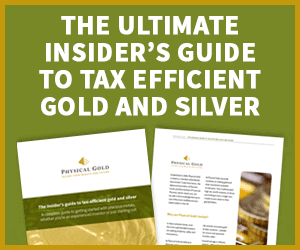 Many investors prefer this option as it enables them to acquire more gold for their money. So, this can be a great strategy, especially if you intend to purchase Sovereigns in large quantities. An ideal choice, in this case, would be the quintuple Sovereign. This coin is popularly known as the 5-pound gold coin. You need to be aware that certain dealers do charge a premium for commemorative issues. So, steer clear of these premium deals and you can grab yourself a great bargain. The size of the quintuple Sovereign enables the coin to benefit from lower production costs and is a perfect choice for any gold portfolio.
Call us to discuss how to buy gold Sovereigns
In summary, the UK gold Sovereign is a ubiquitous choice for any serious gold investor. The coin is one of the most reputed in the world and is considered to be a flagship coin for investment, very much like the gold Britannia. Physical Gold has a team of gold investment experts who can help you make the right decisions when it comes to buying a coin of the stature of a gold Sovereign.
The advice we impart to you is backed by solid research on the availability, demand and price of the gold Sovereign. Reaching out to us is relatively simple. Just call us on 020 7060 9992, or simply drop us an email. A member of our team will contact you and help you choose the right gold Sovereigns for your portfolio.
Image credit: PublicResource.org
The many reasons to buy gold have been very well documented over the past few years. Most people are aware that the price has increased dramatically, they understand that gold offers great portfolio balance, protection against inflation and security against economic and political uncertainty.
What's less obvious is which forms and types of gold to invest in. Like any tangible asset you buy, it is the price you ease you can sell it for which will determine your profit. If you buy a piece of gold that no one wants then it doesn't matter how much the gold spot price has risen.
---
Thinking of Investing in Gold Sovereigns? Download this FREE Cheat Sheet to ensure you get the best value
---
Gold Sovereigns
Sovereign gold coins offer a number of compelling reasons to invest.
First of all, they've been around for hundreds of years so enjoy a very well established reputation and deep developed the secondary trading market. This means they're easy to sell anywhere globally. The very fact that there are a huge number in circulation throughout the years also means a buyer has a great choice when buying. This contrasts with another UK coin, the Britannia, which has only been around for 20 or so years. So buyers generally only have the choice of brand new coins.
As a relatively small coin, they offer the chance of owning a larger number and variety than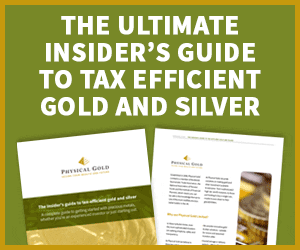 1oz coins. Variety and diversity are always good benefits when you're seeking a balanced gold portfolio. Because you get roughly 4 Sovereigns to an ounce it is easy to liquidate the portfolio in smaller fractions. This increased divisibility offers the investor a high degree of flexibility with their gold coins. It is also easier to find buyers of coins worth £200 or so than £900.
A major selling point of Gold Sovereigns is their tax free status. As a 22 carat coin Sovereigns are classified as investment gold and so are VAT exempt. This contrasts to some other forms of gold such as jewellery and gold nuggets, and indeed other precious metals such as Silver and Platinum which all attract VAT of 20%.
Tax Free Gold
The real bonus with Gold Sovereigns is that they're also Capital Gains Tax free for UK residents. As legal tender in the UK, the Government don't tax the movement of legal currency. This means that unlike some great foreign coins like the Krugerrand and Maple Leaf, investors get to keep 100% of their profits upon disposal rather than pay up to 28% to the tax man!
So the case for buying Sovereigns is strong, but you still need to ensure you're getting the best value for money. Almost always avoid buying proof Sovereigns if you're an investor. You can pay 15-30% premium over bullion coins and will likely receive a fraction of this benefit when you come to sell. You should only consider proof coins if you're paying close to the bullion price or if you're a collector.
If you're considering choosing between full Sovereigns and half or quarter Sovereigns, then always go for a full Sovereign if you can afford it. You'll likely pay a higher premium for the smaller fractional coins equating to less gold for your money. I also think there is less demand for the half and quarter Sovereigns as they really are very small coins. Conversely, I think the £2 'double Sovereign' and £5 'quintuple Sovereign' represent good options.

Finally, you need to ensure you buy the right age of Sovereign. This rule is relatively simple. Right now brand new Sovereigns remain expensive in my opinion. While they are beautifully finished you can pay 5% or more on top of second-hand prices. Like buying a car, that coin will not be the latest mint year within a year, so will represent bad value. I don't see a huge difference in the various years of issue in second-hand Sovereigns. Infact, I see value in holding a nice mix of coins, whether they be Elizabethan, Edwardian, Georgian or Victorian. As long as the condition is decent, it can be beneficial and enjoyable to hold coins from a number of eras. Some dealers may pay a little more for Edward VII Sovereigns purely because of his short stay on the throne but the difference is marginal.
When buying gold sovereign coins watch our YouTube video – "6 Hacks to buying the best value gold sovereign coins"
All our semi-numismatic Gold Sovereigns are of at least selected quality which means we handpick our coins for a large number, rejecting those that may be showing their age more than others.
Happy investing!
When making a decision regarding gold coins for our investment portfolio, we have to probe into the history of the coins, find out more about their investment potential and assess their availability. We can make an educated decision based on certain factors that most investors would consider when choosing a gold coin for their portfolio. In this article, the two coins that we shall discuss are the famous British Gold Sovereign and the South African Gold Krugerrand.
History of the coins
The Gold Sovereign
The iconic gold Sovereign has been an integral part of British coinage for more than a couple of centuries. Modern gold Sovereigns have been issued since 1817. However, it ceased to be in circulation since 1932. Gold sovereigns are now minted by the Royal Mint as a bullion coin. This amazing British coin has been minted throughout the reigns of several British monarchs. During the reign of Queen Victoria, the Sovereign witnessed three different issues, better known as the Young Head, the Jubilee Head and the Old Head. The coin is instantly recognisable due to the famous design of St George and the Dragon, which was initially created by the Italian designer, Benedetto Pistrucci. It is a coin that is loved by many investors and numismatists and worth including in your investment portfolio.
The Gold Krugerrand
The gold Krugerrand is a more recent coin. It was first issued by the South African Mint in 1967 and produced with gold provided by the Rand Refinery. The Krugerrand gets its name from the former president of South Africa, Paul Kruger. Of course, the country's currency is called the Rand. Hence, the coin is named Krugerrand. The obverse of the coin has an image of President Paul Kruger, while the reverse features a Springbok, which is the country's national animal. By 1980, the Krugerrand was the leading choice for investors, who wanted to buy gold coins. Due to its popularity, the coin prospered and represented 90% of the international gold coin market at one time.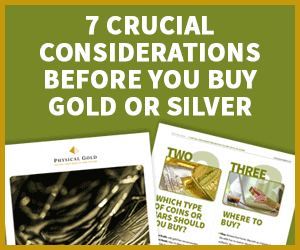 Comparing the two coins
Gold Sovereigns can be a better purchase for UK investors than a Krugerrand as any profits are tax-free. While a Krugerrand can provide a cheaper overall purchase cost per gram due to its larger size, dealers may pay less for them and any profits are taxable. Sovereigns have been around for far longer so provide the possibility of owning more historical coins.
Liquidity and value
In terms of liquidity, both coins are well-placed. Both the Sovereign and the Krugerrand are globally renowned coins and sell quickly. Both coins feature 22-carat gold, which is a fineness of 91.7%. However, it must be noted that the older Sovereigns can fetch better value due to their age. The Krugerrand is a more recent coin and does not command premiums based on rarity and age.
Diversity
If we were to consider diversity, the gold Sovereign is a better choice. Having been around for centuries, the coin is available in a variety of issues and sizes. The gold Sovereign has many different sizes. Like the quarter Sovereign, the half Sovereign and even a double Sovereign. Investing in these coins can create flexibility for your portfolio, allowing you to sell different amounts of gold at different price points in the market.
Call Physical Gold to get the best advice on buying gold coins
Physical Gold is one of the most reputed gold dealers in the country and our investment team can advise you on making the best purchases in gold coins. Call us on (020) 7060 9992 or reach out to us via our website and a member of our team will contact you right away.
Image credits: Wikimedia Commons and Public.Resource.Org
Many gold and silver coins are considered legal tender in the UK. When a coin becomes legal tender, it implies that you can purchase goods and pay for the same, using the coin. Therefore, it is mandatory for any business within the economy to accept this coin as currency.
The Gold Sovereign
The Sovereign has a long history that makes it one of the most iconic coins in British coinage. During the reign of King Henry VII, an English coin called the Sovereign was brought into circulation in 1489. Subsequently, King James I acceded to the English throne by 1603. He also issued a Sovereign to commemorate the year of his coronation. However, by 1660, King Charles II had come into power and the Royal Mint went through a period of reorganisation. During this time, the Sovereign faded away and was replaced by the Guinea.
The modern Sovereigns
By 1816, a new coinage act was instituted across Great Britain, and the gold standard was implemented. It was around this time that the Italian designer, Benedetto Pistrucci arrived in London and was commissioned to design a new coin. He created the design of St George slaying the dragon, and a new gold coin christened the Sovereign was released depicting the head of King George III. Since then, the Gold Sovereign was used throughout the reigns of different monarchs. King George III was succeeded by King George IV and later by his third son, King William IV, whose short reign lasted from 1830 to 1837. Upon his death in 1837, Queen Victoria inherited the throne.
Through the reign of monarchs
The reign of Queen Victoria saw the issuance of three Sovereigns, which are now popularly known as the Young Head, the Jubilee Head and the Old Head. The Sovereign continued to be in circulation throughout the reigns of the Queen's successors, namely, King Edward VII and King George V. Although the coin was withdrawn from circulation during the earlier part of the 20th century, it continued to be struck as a bullion coin and continued to be recognised as legal tender in the UK.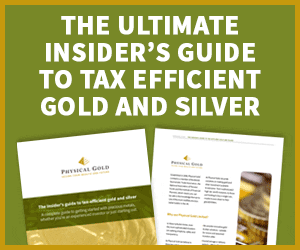 Old Sovereigns are legal tender in the UK due to their £1 face value. In theory, you can use the Sovereign to purchase goods up to £1 in value, but the gold content of the coin is worth far more. Its legal tender status is important for gold investors as it deems any profits made from Sovereigns as tax-free.
A timeless classic
The Sovereign's long history through the centuries has made it a timeless coin that is extremely attractive to collectors and investors alike. Of course, there are other iconic British coins like the Gold Britannia. However, the Britannia was only issued in 1987. The prestige and status enjoyed by the Gold Sovereign lasted throughout the glorious years of the British Empire.
It became synonymous with the status of the British Monarch and propaganda posters were printed during the First World War, depicting a Gold Sovereign, with the head of King George V. The poster carried the tagline, "The British Sovereign will win." The poster was used to encourage citizens of the Empire to invest money in a government scheme, designed to raise funds for the war.
Talk to us before you buy a gold Sovereign
Physical Gold is one of the nation's most reputed precious metal dealers. We have a team of experts and researchers who can assist you in getting a great deal on Gold Sovereigns. Please call us on (020) 7060 9992 or get in touch with us online.
Image credits: Picryl.com and Picryl.com
Gold Sovereigns versus Britannias
Building a strong gold portfolio can be a challenging task, requiring an investor to study the different gold coins available in the market. Two of the most popular British coins that have stood the test of time are undoubtedly the Gold Britannia and the Gold Sovereign. Either coin holds an important place in your portfolio, so it's worth finding out the pros and cons of investing in these coins, based on certain key attributes.
Variety
Variety is the key consideration when choosing gold coins for your portfolio. Coins that have a wide range of issues, sizes and denominations are likely to enhance the value of your portfolio. The Sovereign is an obvious choice if variety is to be considered. The iconic British coin has been around for more than 200 years and several issues through the reigns of different monarchs are available in a wide variety of choices. There are plenty of sizes to choose from, including the half, double and quintuple Sovereign.

---
Download the 7 Crucial Considerations To Buying Tax Free Gold Coins Here
---
If we take a close look at the reign of Queen Victoria, we can find sovereigns that feature the great Queen's young and old portrait, and also the Jubilee head. Therefore, choosing sovereigns create great value, as well as balance for your portfolio. The Britannia has only ever featured Queen Elizabeth on its obverse, whereas the Sovereign has contained numerous monarchs.
Value
Most investors find it lucrative to purchase coins that offer more quantity of gold for the price.
Gold Britannias provide a lower price per gram than Sovereigns due to being four times the size. Both fetch similar prices per gram when being sold and both are Capital Gains Tax-free due to their legal tender status. It's also important to note that many issues of the Sovereign carry hefty premiums due to their historical value. However, the gold Britannia is available at far lower premiums, since it is a more recent coin. The Britannia is four times larger than the Sovereign, making it a more expensive coin. Lower stake investors could find its purchase to be way beyond their means, while the Sovereign provides easier access to the gold market for these investors.
Divisibility
The Sovereign's smaller size offers more divisibility,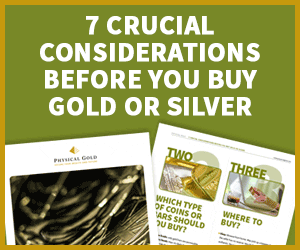 and their longer existence (200 years versus only 30 years for the Britannia), provides far more variety and choice. If we compare the Sovereign with the Britannia, it becomes increasingly evident that the coin is a winner when it comes to divisibility. The sovereign is easily available in different sizes and denominations, which gives investors the flexibility to cash in at various price points in the market by selling different sizes and denominations, as and when required.
Liquidity
Both the coins enjoy an extremely strong secondary market, making it easy to sell at any point in time. Liquidity is an important consideration when investing in gold coins. Investing in illiquid coins defeats the very purpose of your investment, as you may be unable to realise its value at a time when you need it most.
Choosing the right coin
Daniel Fisher, CEO of Physical Gold provides a guideline to choosing these coins in a fascinating video released by the company. According to him, the choices are guided by the portfolio size. For a smaller portfolio of around £2,000 – £5,000, Sovereigns are a better choice. However, if the portfolio size is in excess of £10,000, the Britannia should be included.
Call the experts at Physical Gold to make the right choice
Our investment experts can help answer all your questions about investing in gold coins, whether you want to buy the gold Britannia or the Sovereign. Call us today on 020) 7060 9992 or simply drop us an email. A member of our team will be in touch with you right away.
Image credit: Wikimedia Commons
Gold Sovereigns have been around for more than two centuries and have an important place in any investor's portfolio. Gold Sovereigns enjoy tremendous liquidity, as it is one of the best-known British coins in the world. Many collectors and investors are keen to invest in this coin. There are also many different years of issue associated with the Sovereign, at different price points. Older Sovereigns may command more value due to their rarity. However, newer Sovereigns are easily available at low premiums. The decision to invest in gold Sovereigns need to be based on certain factors.
Divisibility and balance
Sovereigns are available as a bullion coin, but a unique quality is their gold content. Most bullion coins typically weigh an ounce. However, Gold Sovereigns weigh a quarter of an ounce. Therefore, investors can explore a wonderful opportunity to build a portfolio with a variety of coins. Buying Sovereigns of different denominations can enhance the divisibility of your portfolio. This simply means that you have greater flexibility when selling. This is a better option than selling a 1-ounce bullion coin at a certain price point in the market. Owning Sovereigns of different dimensions and different years of issue can also help create a balance for your portfolio.
Better affordability
The Sovereign is a more affordable coin due to its smaller size. As an investor, the coin allows you access to the gold market with a lower investment. As a mass-produced coin, Sovereigns are a lot cheaper when compared to the Gold Britannia. Therefore, a great investment strategy is to buy Gold Sovereigns every month. Sovereign bullion coins, present an opportunity to acquire gold at a cheaper price per gram, due to their lower manufacturing costs.
Creating variety for your portfolio
So far, we have covered some important points that will help you select the right gold Sovereign. We have established that gold bullion coins are better for investment. Since the Sovereign is available in smaller denominations, we have also discussed that having a variety of sizes can create an advantage for your gold portfolio.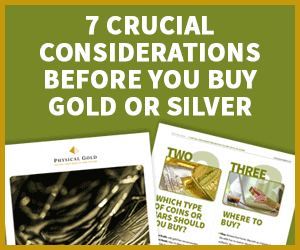 When buying a Sovereign bullion coin, always look for the current year of issue. These are available in plentiful, at rock bottom prices and low premiums. Apart from new coins, what else should you look for? Gold Sovereigns enjoy a strong supply pipeline and many modern Sovereigns from the past 10 years are easily available. You may be able to obtain some of these coins at better prices than the new ones. Spreading your investment over a variety of modern Sovereigns can be a sensible approach towards creating variety for your portfolio and making it stronger.
Buying old Sovereigns
The best old Sovereign to buy based on price is the current year of issue. Sovereign prices are based more on gold content. If seeking a combination of value and history, the George V and Elizabeth II coins provide the optimum all-round solution. If buying many Sovereigns, a combination with older Victoria coins is best.
The Sovereigns from the reign of King George V are still available at affordable prices, due to their availability. However, these coins do offer enough numismatic value and interest, making them worth collecting. Edward VII Sovereigns are more expensive to buy but worth acquiring if you can get a good deal on them. Queen Victoria have three different Sovereigns that were issued during her reign. These are called the Young Head, Jubilee Head and the Old Head. These are the most expensive coins among the modern Sovereigns, but investing in them can fetch good returns, as their value continues to rise due to rarity.
Our gold experts can advise you on the right Sovereigns to buy
Physical Gold is one of the most reputed gold dealers in the UK. We have a team of gold experts who can help you purchase the best Sovereigns for your investment portfolio. Call us today on (020) 7060 9992, or get in touch online through our website.
Image credits: Public.Resource.Org, Wikimedia Commons