There is a strong argument to be made that gold coins are the best option for smaller investors into gold.
They can be free from Capital Gains Tax, are stored easily and need little maintenance. Not only that, but the gold market remains buoyant as you can see through our live spot gold price.
Not all gold coins are the same, and it's important to understand what the important buying decisions on the best gold coins for investment are:
The coins hold good liquidity.
The coins are the best to buy for your location in the world.
Tax advantages
Upside Potential
The coin size provides flexibility for your portfolio
As UK Investors, you can buy coins here which have additional benefits. We have factored this into our updated 2023 list below.
The best gold coins for investment
When starting our UK list for gold coins, it's a good idea to focus on those which are legal tender, as these will give you the best tax breaks.
Coin 1: Gold Britannia 1oz Coins
The gold Britannia range is one of the best gold bullion coins for UK investors. It is often considered to be a coin that should form the backbone of every gold investor's portfolio.
Premiums are low on these investment coins due to their lower production cost per gram. This is due to the economies of scale achieved from the coin's 1oz size (as opposed to a Sovereign which is around a quarter of the size) and the fact that they're mass produced rather than being part of a collection. Each coin includes a face value of £100, the highest denominated UK gold coin. This is especially relevant to UK investors as it deems the coin free from Capital Gains Tax (CGT). Any UK coin with a face value is classed as legal tender, therefore qualifying as tax free for UK investors.
This is especially beneficial as the UK Government recently announced the tax-free threshold for Capital Gains was to be reduced from £12,300 per annum to £6,000 from April 2023. This tax-free allowance will be further cut to a paltry £3,000 annually from April 2024.
It was first released in 1987 by the Royal Mint, which has long been considered a leading manufacturer due to its laser precise attention to detail. In recent years, the Britannia coin has benefited from Royal Mint's four enhanced anti-forgery features.
Specifically the latest Gold Britannias feature;
Micro detailed background Animated Waves which appear to move
Additional laser line detailing on the shield
A Hologram effect which changes from trident to padlock when the coin in pivoted
Micro text wording
It's an important detail, because the more intricate the coin, the harder it is to fake.
They command a strong liquidity and are 99.99% (24 carat) pure gold, since 2013. Earlier versions still carry 1 troy ounce of 24 carat gold, but the coins themselves were slightly heavier pre-2013 and were classified as 22 carat overall.
The classic Britannia icon on the coin is usually updated every few years by the Royal Mint, causing healthy interest from collectors. Of course, it can be purchased VAT and CGT free in the UK, owing to the coin's status as legal tender.
Britannia Properties
Manufacturer – Royal Mint
Quality – 24 carat gold coin
Size – 1 Troy Ounce
Tax – Exempt from Capital Gains Tax and VAT free.
Britannias Are Perfect For
UK investors seeking tax efficiency
Investors seeking value for money
Investors spending £10,000+
Buyers who value coin detail and anti-forgery features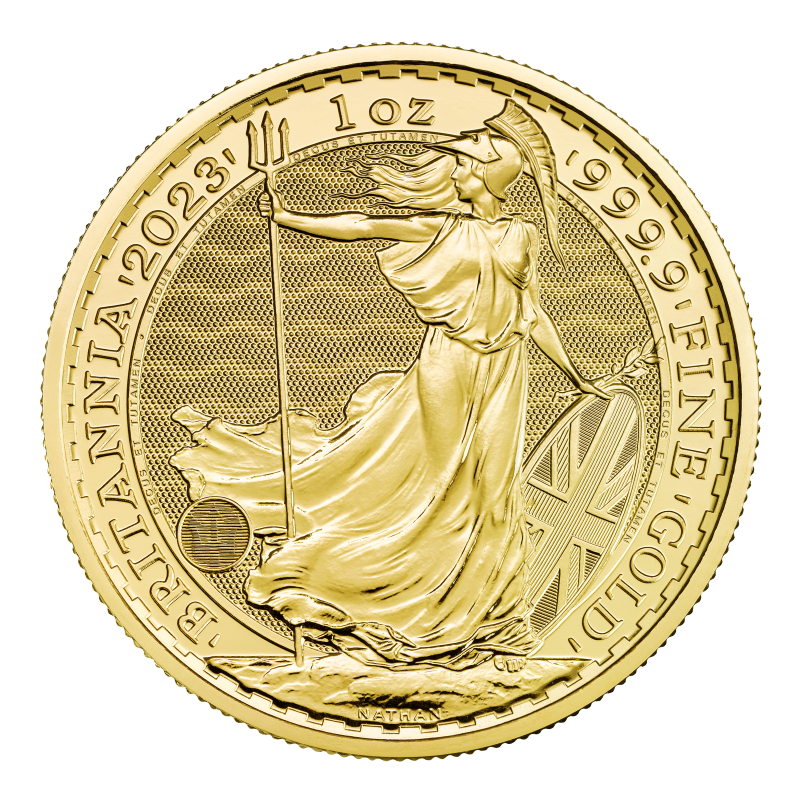 Buy 1oz Britannias From Physical Gold
Shop our range of in-stock Gold Britannias, buy in confidence with our buy back guarantee. Or call us on 020 7060 9992.
"2023 is a significant year as it's the first to feature the brand new King Charles III portrait by renowned designer Martin Jennings It may also be a wise investment to snap up any remaining 2023 Queens Elizabeth II Britannias as these will never be made again, so may be worth more in the future."
Coin 2: Gold Sovereign Coins
Gold Sovereign coins have been part of British coinage for 200 years, and recognisable across the world. They date back to the Tudors, but the modern sovereign featuring St George was released in 1817.
'Modern Sovereigns' are classed as being dated from Queen Victoria onwards. Avoid buying earlier versions with George IV or George III as the high premiums on these coins are more suitable to collectors rather than gold investors.
Generally speaking, the coins increase in value as they get older. So Elizabeth Sovereigns are worth slightly less than George V and Edward VII versions. Sovereigns from the Victorian era are worth more again, due to their historical appeal, with the earliest 'Young Head' versions being worth the most.
You may be tempted by 2023's limited issue Memorial Gold Sovereign, to celebrate the reign of Queen Elizabeth while also commemorating the new chapter of King Charles III. This Sovereign features a unique interpretation of The Royal Arms on its reverse. While it costs more than standard Sovereigns, previous special edition Sovereigns have traded well in the secondary market.
The coins £1 face value may sound uninspiring, but more importantly, this feature grants the coin tax free status, so any profits you make from buying and selling are yours to keep.
Divisibility is also an important consideration, and the sovereign is a good option for this. You can get them in half, quarter and even smaller denominations.
Sovereigns are around a quarter of the size of popular 1 oz coins, making them cheaper alternatives to other bullion coins. They are also extremely easy to store and maintain. The fact that they're 22 carats in purity, rather than 24 carat, means they are more resilient to scratches.
Liquidity is strong and there is always a good secondary market, meaning Gold sovereigns rarely take long to sell.
Gold Sovereign Properties
Manufacturer – Royal Mint
Quality – 22 carat gold coin (contains 7.32 grams of pure 24ct gold)
Size – 7.98 grams
Tax – Exempt from Capital Gains Tax and VAT free.
Sovereigns Are Perfect For
Small and large investors alike
UK investors seeking tax free gold
Investors desiring more divisibility than 1oz coins
Buyers looking for a variety of historical options
Those valuing an unparalleled second-hand market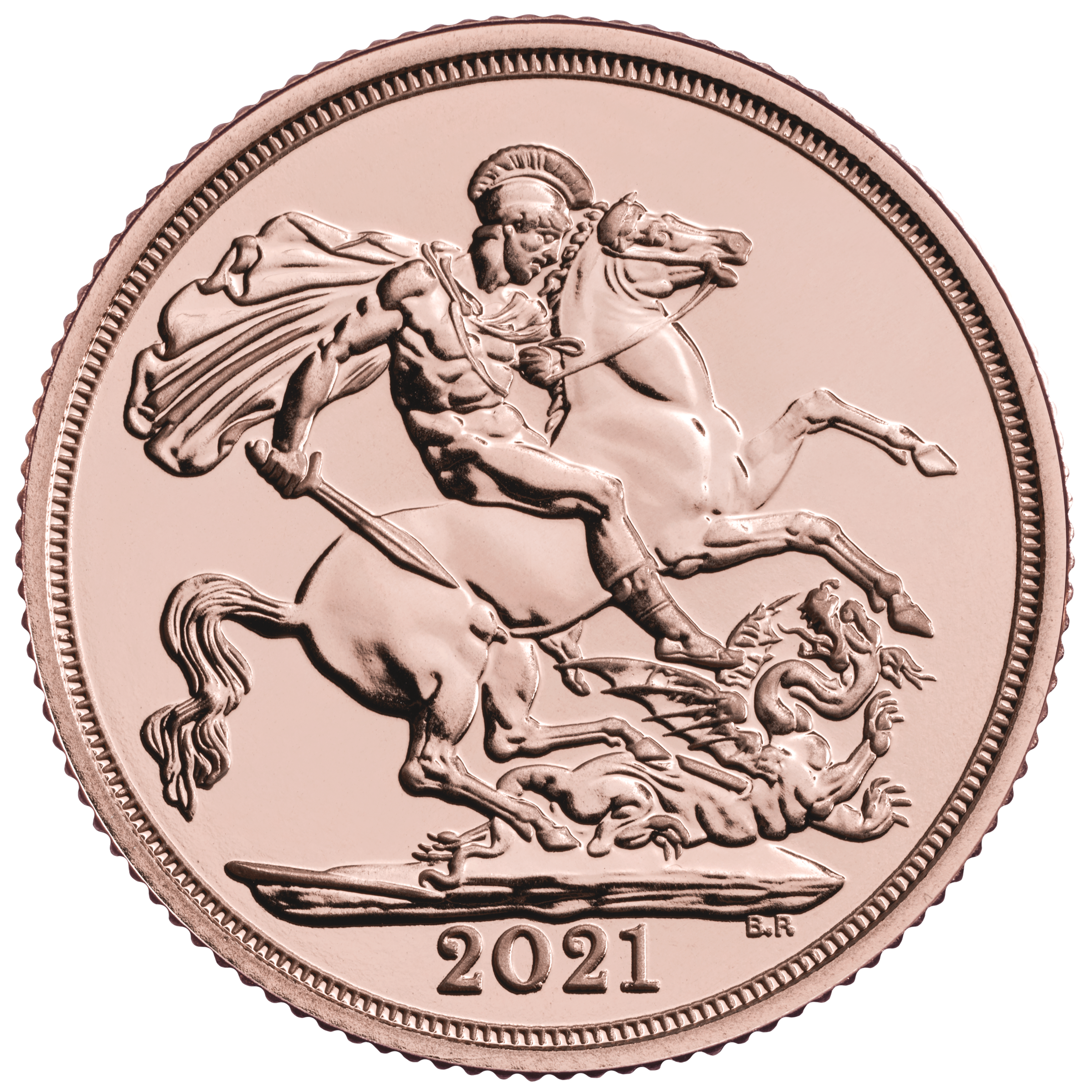 Buy Gold Sovereigns
Shop our range of in-stock Gold Sovereign Coins, buy in confidence with our buy back guarantee. Or call us on 020 7060 9992.
"We encourage purchasing a variety of different age Sovereigns as they provide an enjoyable step into history as well as a sound investment. But to ensure the best value for money, the best value sovereign is simply a pre-owned coin but without any real historical premium yet - providing the lowest price per gram of any Sovereign. Avoid quarter Sovereigns which are tiny, but cost a vast premium for their weight."
Insider's Cheat Sheet To Buying The Best Gold Coins For Investment
7 steps to consider to enhance your returns
Coin 3: 1oz Krugerrand Gold Coins
The South African mint has been producing this fine gold coin since 1967 and it has become one of the most popular bullion gold coins in the world.
The coin itself is very simple in design, featuring an antelope and is usable across the world.
A large part of the popularity when it comes to the Krugerrand is the fact that it presents the cheapest way to buy gold coins. And while they do not have the same CGT benefits of others in this list, they have outstanding purity and strong liquidity.
Krugerrand Properties
Manufacturer – South African Mint
Quality – 22 carat gold coin
Size – 1 Troy Ounce (of 24 carat gold)
Tax – VAT Free
Krugerrands Are Perfect For
Those seeking a low price per gram
Travellers seeking a world-renowned coin
Non-UK investors wanting the ultimate liquidity
Larger investors who wish to have a high degree of divisibility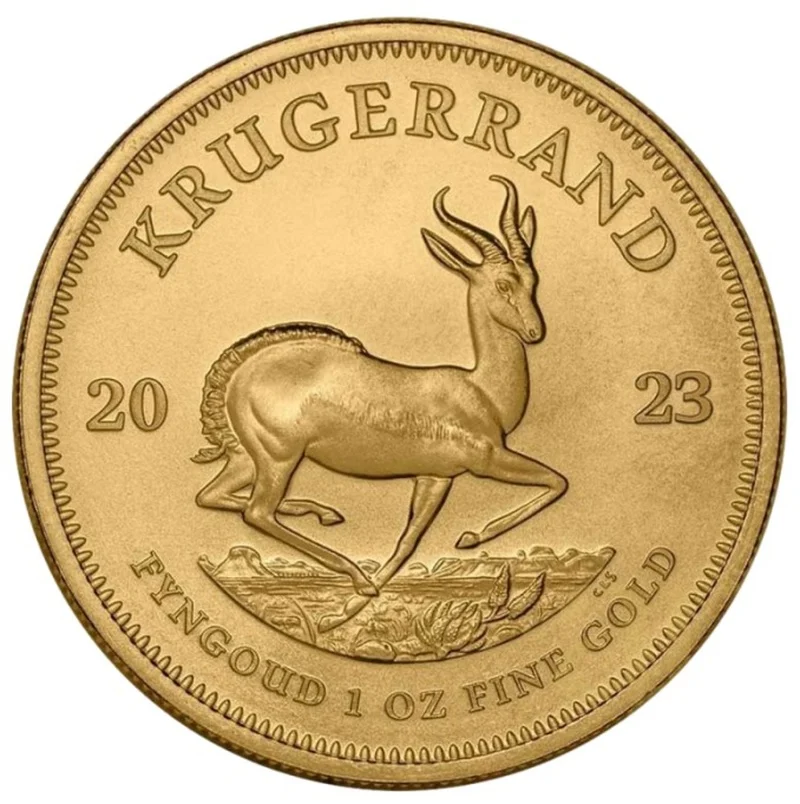 Buy 1oz Krugerrand
Shop our range of in-stock Krugerrand Coins, buy in confidence with our buy back guarantee. Or call us on 020 7060 9992.
"Buy second-hand Krugerrands. As the most highly produced coin in existence, there's a constant supply of great value pre-owned coins. Their 22 carat consistency means that even 50 year old coins can be in superb condition."
Coin 4: Canadian Maple Leaf Gold Coins
The 1 oz Canadian Maple Leaf is an ever popular coin for those buying gold bullion. It has been renowned ever since the Canadian Mint released it in 1976, due to its 24 carat, 99.9% purity.
It is recognisable due to the Canadian maple leaf on the back. In recent years it has added noticeable detail to the face of the coin in the form of radial lines, great for fraud prevention.
This coin also comes with the same divisibility benefits as sovereigns, and is available in half, quarter and tenth sizes.
Maple Leaf Properties
Manufacturer – Royal Canadian Mint
Quality – 24 carat gold coin
Size – 1 Troy Ounce, .5 Troy Ounce, 0.25 Troy Ounce and 0.1 Troy Ounce
Tax – VAT Free
Maple Leaf Coins Are Perfect For
North American investors
Buyers seeking 24 carat 1oz coins
Investors interested in owning the different well-known global bullion coins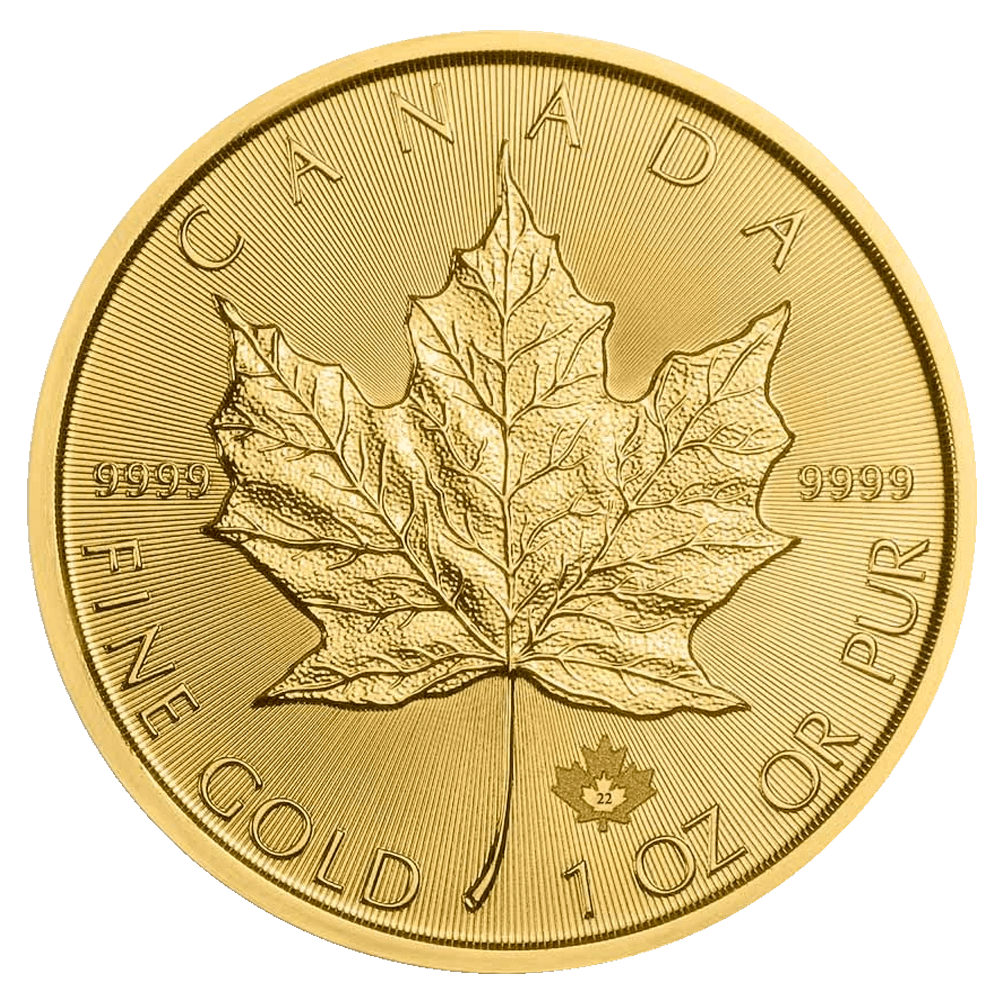 Buy Canadian Maple Leaf
Shop our range of in-stock Maple Leaf coins, buy in confidence with our buy back guarantee. Or call us on 020 7060 9992.
Coin 5: The Tudor Beast Series
The Tudor Beasts is a series of coins minted by the Royal Mint, so there is exceptional detail. Earlier coins in the series feature Queen Elizabeth II on their obverse and the reverse of the coins depict one of the 10 Tudor Beasts. Later coins in the series will feature the new King Charles III portrait on its front.
Limited issue coins such as this have the ability to quickly become very sought after due to coin collectors wanting to complete the set. Previous Royal Mint collections such as the Queen's Beasts coins are already trading at vastly higher prices.
The coins are minted for a limited time only, ensuring a limited supply which can cause premiums for the coin to rise 40%, a rise far higher than other gold coins.
Each 1oz coin carries a £100 face value, with identical Quarter oz versions featuring a face value of £25 per coin. This deems all these coins as CGT-free for UK investors.
Popular limited issue Royal Mint series are;
Tudor Beasts Properties
Manufacturer – Royal Mint
Quality – 24 carat gold coin
Size – 1 Troy Ounce, quarter ounce also available
Tax – Exempt from Capital Gains Tax and VAT free.
Tudor Beasts Are Perfect For
Investors and collectors alike
Investors seeking the possibility of higher upside potential
UK investors wanting a tax free return
Those after beautifully crafted unique designs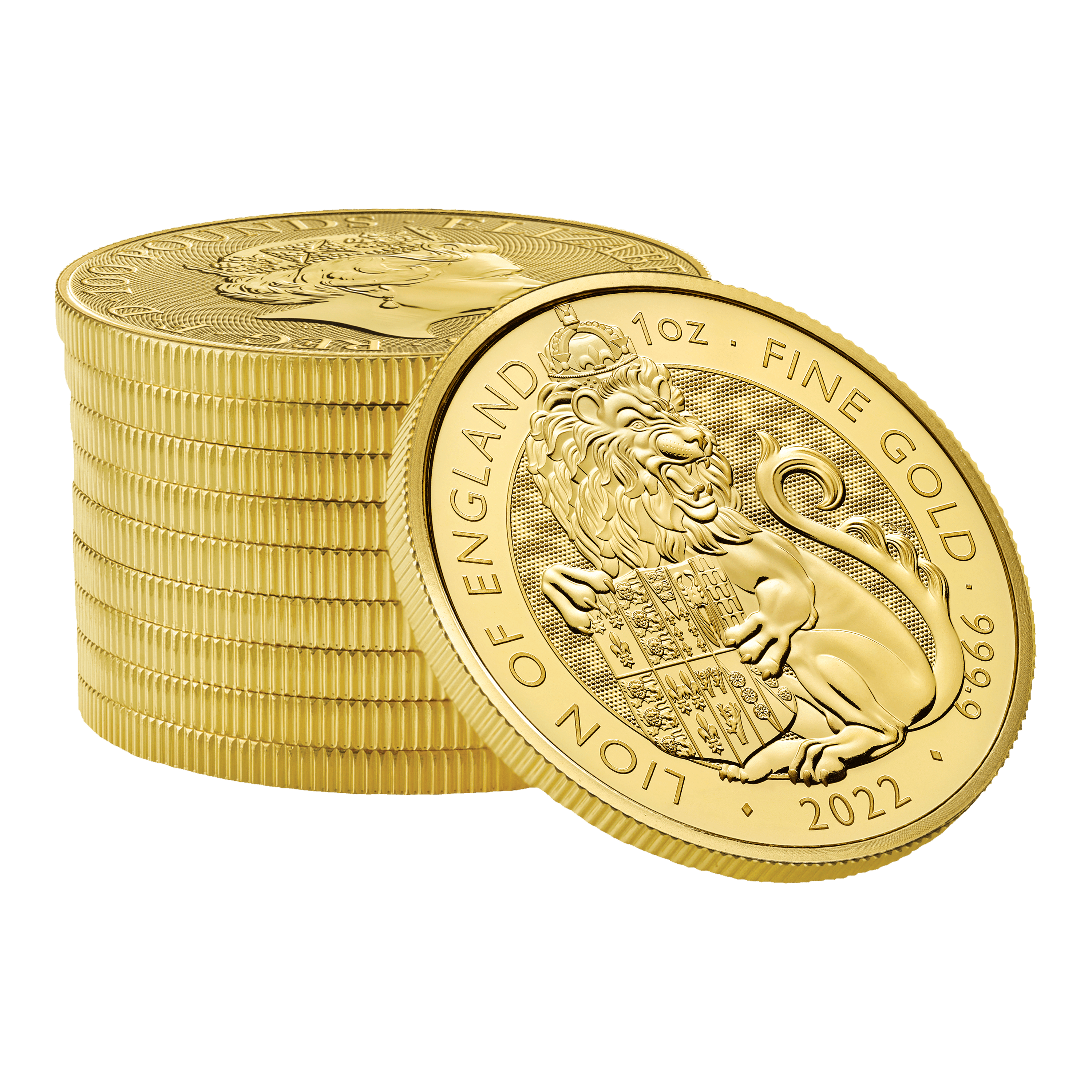 Buy Tudor Beast Gold Coins
Shop our range of in-stock Tudor Beast coins, buy in confidence with our buy back guarantee. Or call us on 020 7060 9992.
"Try to buy these coins in the first few weeks of release. Their premiums will be reasonable (only slightly higher than standard 1oz coins such as Britannias). Once the next version is released, previous editions will carry inflated prices."
Need help choosing gold coins? Try our Portfolio Creator tool to get inspiration
Benefits of gold coins
First Time Investors
Unlike gold bars, investments in gold coins are more accessible to first time investors and are easily stored (tip: see our detailed comparison of coins vs bars). Buying coins produced in the UK gives you a break from capital gains tax and VAT, making it the lowest barrier to entry to invest in gold. There are many other benefits for inexperienced investors too:
Diversification: Even in a portfolio heavy in gold, it's important to diversify amongst the different types of gold too. The best gold coins for investment are going to add value to any gold investment portfolio.
Tangible asset: You can hold your gold coin in your hand, it's real and you can touch it. This gives a different level of security in the investment compared to stocks and cryptocurrencies.
Liquidity: The gold coins we have listed are all strong on the secondary markets. This liquidity means that when it comes time for you to sell your gold coins, there will be a strong and ready market waiting to buy.
Store of value: Precious metal coins are an outstanding store of value, and excel as a hedge against inflation. Over the years, your money is worth more in gold coins, than in the bank.
Experienced Investors
In addition to the benefits for first time investors, experienced investors might also appreciate:
Portfolio balancing: A large investor is likely looking to balance the risk of their investment portfolios. For the larger portfolios containing stocks and shares, gold coins can be a great tool to reduce risk and balance exposure.
Legacy asset: Gold coins are an interesting and valuable way to pass wealth between generations. It is a far more stable and profitable way of doing so than via pound sterling.
Why Buy From Physical Gold?
We are specialists in the buying and selling of gold coins, for the best prices. We have over 1000 5-star reviews from clients just like you who continue to use us for all of their gold coin investments.
We are accredited by a number of professional bodies specifically linked to gold coins, ensuring our standards of practice and our expertise.
We are located in the very heart of Hatton Garden, the Gold capital of London. Give us a call today on 020 7060 9992 to have a chat about your portfolio (or starting one), we'll try to help you as much as we can.