Gold investors have several options to choose from when deciding to purchase gold coins as a sound investment. Many people prefer to buy rare and old coins that carry hefty premiums due to their age and scarcity. International coins like the Canadian Maple Leaf and the Gold Krugerrand are popular with investors across the world.
In general, any experienced gold investor will not advise you to buy obscure coins, simply due to their lack of liquidity. These coins are difficult to sell off, even with the assistance of a reputed dealer. Therefore, they wouldn't qualify as a good investment, since one cannot realise its sale and profits when it is needed the most.
---
Download the 7 Crucial Considerations before you buy gold coins. Click here
---
For UK investors, the best gold coins for investment are Britannias and Sovereign coins. Both are relatively cheap compared to many non-UK coins and even small bars. Buying gold Sovereigns provides a huge choice of options from the age of coins to size. Stick to bullion coins rather than proof finishes which are more for collectors. Liquidity is excellent for these UK coins, so you'll be able to sell easily at a competitive price. As legal tender coins, any profits are also tax-free.
The gold Britannia
The gold Britannia is an extremely attractive coin for investors. It is often considered to be a coin that should form the backbone of every gold portfolio. The gold Britannia has been around since 1987, and it is produced as a bullion coin. Therefore, it is easily available with low premiums and discounts can be availed from large, reputed dealerships on bulk orders.
The Britannia is available in different sizes and larger coins are a great deal for investors since their production costs are lower and the gold is available at a slightly cheaper price per gram.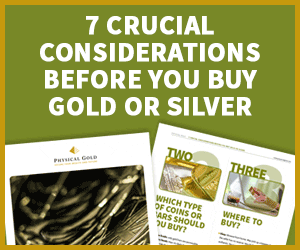 The classic Britannia icon on the coin is usually updated every two years by the Royal Mint, which elicits healthy interest from collectors. Of course, it can be purchased VAT and CGT free in the UK, owing to the coin's status as legal tender. Adding the Britannia to your portfolio can bring good returns in the future. The coin has a strong secondary market, so you shouldn't have any problems selling it when you have to.
The gold Sovereign
The Sovereign has been part of British coinage for 200 years. The modern sovereign was launched in 1817. Now, it has been removed from circulation and is available as a bullion coin. Easy availability is, of course, an important criterion for choosing the sovereign, as part of your portfolio. Divisibility is also an important consideration, and the sovereign is available in many sizes, including the half-sovereign, the quarter sovereign, and smaller fractional sizes. Like the Britannia, it enjoys a great secondary market and can add balance, liquidity, and divisibility to your portfolio.
The Queen's Beasts
The Queen's Beasts is a series of coins minted by the Royal Mint. The coin features Queen Elizabeth II on its obverse and the reverse of the coin depicts one of the 10 Queen's beasts. There is a lot of interest amongst investors and collectors to acquire the complete set. Due to this, premiums associated with this coin have been rising quicker than other gold coins and certain coins from this series have already appreciated by 40% in one year. These are all great reasons for you to buy this gold coin as a solid investment.
The Lunar series
Another gold coin worth investing in is the Lunar series, also minted and released by the Royal Mint. The series was launched in 2014 and these exquisite gold coins feature animals from the Chinese Zodiac. These are released periodically and only a few have been launched so far. There should be 12 coins in this set, so it makes sense to buy the ones that have already been launched and keep going to complete the set.
Call us to find out about the most investable gold coins
Our gold investment experts can advise you on the best picks when it comes to building a gold portfolio for investment. Call us on (020) 7060 9992 or get in touch with us online and a member of our team will reach out to you right away.
Image credits: Metropolitan Museum of Art and Wikimedia Commons