Over the years, investor interest in silver coins has increased manifold, with the expectation of rich dividends when silver prices skyrocket in the years to come. While gold has been consistent in delivering steady returns to investors, silver has had a more volatile ride. Although silver prices fluctuated in the short term, the high industrial demand for the white metal has ensured healthy interest from investors.
The industrial use of silver
Silver is used in industry, across many applications. As the electronics industry has grown, so has the demand for silver. Silver has certain unique properties like conductivity and ductility that makes it perfect for use in electric cars, computers, mobile phones and solar panels. Most of the components under the hood of these devices use silver extensively.
Advancing technologies
Due to the advancement of technology in the world, these industries have flourished and are likely to continue growing at an unprecedented pace. Therefore, large volumes of silver will be required to fuel the growth of these industries. However, the production of silver has also dropped over the years. Silver is mined in a select few countries across the world and its production has been continuously falling. The easy inference that one can draw from this situation is that the prices of silver will eventually go up. Silver has also been attractive for precious metal investors since it offers an easy entry into the precious metals market. It is much cheaper than gold and many investors prefer to buy the white metal.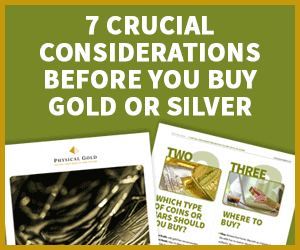 Why buy silver coins?
The two obvious routes for silver investors to take is to buy coins and bars. UK silver coins are preferred by many investors, since they qualify for Capital Gains Tax benefits, as they are considered to be legal tender in the UK. All investment-grade gold is VAT free in the UK, however, in most cases, silver purchases would be subject to VAT. Silver coins are also available in various denominations. Investors who are building a precious metals portfolio will follow their investment objectives, and decide to maximise the liquidity and divisibility of their portfolios. Investing in prestigious silver coins like the silver Britannia, or the silver Maple leaf can increase the value of the portfolio.
Where can you buy silver coins?
The best place to buy all precious metals is from a reputable dealer. They will likely have a wide choice and stock which can be delivered to you with insured delivery, saving you the time and security of having to pick them up in person. A good dealer will be able to offer guidance and a buyback guarantee. Some silver brokers can sell coins without charging VAT.
---
Download the Insiders Guide to buying silver and gold here
---
Reputed silver dealers can be identified by visiting the website of the British Numismatic Trade Association (BNTA). Most reputed dealers are listed on this website, and once you have identified the right ones for you, it's down to shortlisting them by making contact. If you prefer to invest in silver coins, it is best to identify a good dealer who specialises in this area. Discussing your investment objectives with the dealer may be an excellent idea, as the dealer then becomes aware of what you want from the market and will give you a heads up when the right products become available. When identifying a reputed dealer, always ensure that they provide the certificates of purchase, and have a buyback scheme. Most reputed dealers will also have storage options for you and will deliver your silver purchases through a secure, insured parcel service.
Speak to the silver experts at Physical Gold
At Physical Gold, we pride ourselves on being one of the country's most reputed silver dealers. We are fully registered with the BNTA and offer free advice to investors on their silver purchases. Please call us today on (020) 7060 9992, or get in touch with us online and a member of our team will contact you very shortly.
Image credits: Wikimedia Commons and Silver Torch 66