Silver and gold are both precious metals that are attractive to most investors. Many investors are keen to strike a balance between the two precious metals in their portfolio. To do that, one must understand the differences in the way these precious metals behave.
Setting your objectives
The initial step in deciding whether to buy silver or gold depends upon your investment objectives. Gold has always been perceived as a repository of value. Gold investments can offset the investment risks that your portfolio is exposed to. So, if your investment objectives are to build wealth and remove risk, gold can be the right choice for you. However, silver investments are more volatile, but the profit potential is great. So, if your objective is to make significant profits in the long run, silver is an excellent choice for you as an investor.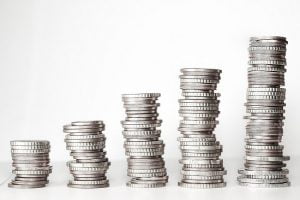 Profit potential
Over the last year, as the global pandemic engulfed the world, investors rapidly moved their money to gold. This was an expected development since gold is generally perceived as a safe haven for most investors. As a result of the large demand for gold, the price of the precious metal shot up to its highest levels. Currently, the spot price of gold is US$1,736 per ounce. However, in August 2020, gold prices breached the US$2,000 mark to reach its highest ever level of US$2,067 on 7th August 2020. Investors who had invested their money in gold with a five-year horizon had the opportunity to make great returns when selling.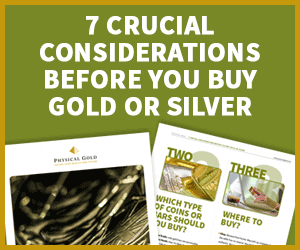 A year in turmoil
2020 was an interesting year for other precious metals as well. Due to the high demand for gold, the gold-silver price ratio widened to an all-time high above 150:1 in March 2020, when gold reached its peak. However, the ratio has now fallen to 66:1. The current spot price of silver is US$26 per ounce. This is a significant rise from March 2019, when silver was trading at USD $15 per ounce. However, the industrial demand for silver continues to rise, in the face of dwindling supplies. This has led to speculation amongst investors that eventually the price of silver is likely to skyrocket, providing an excellent opportunity for profits.
Divisibility
Silver has in recent times between around 75 times cheaper than gold so is ideal for those with modest investment funds. Silver Britannia coins cost around £20 each so a silver portfolio can comprise of many coins offering increased divisibility over gold where you may only have one item. Due to its low price and vast uses in technology, there are numerous advantages of silver when compared to gold.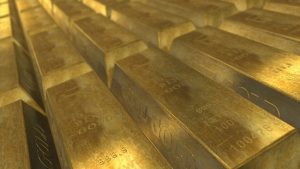 Affordability
Silver offers investors the opportunity to enter the precious metals market at a low price point. However, the production costs of silver bars and coins are proportionally higher when compared to gold. If you consider the value of a gold bar, its production price becomes negligible. This is not the case with a silver bar. But, due to lower prices, silver offers investors a great chance to lock in prices and reap profits in the long run.
Tax efficiency
All investment-grade gold is VAT free and Capital Gains Tax exempt in the UK. Therefore, gold can be a better investment from a tax standpoint. Buying physical silver will add 20% to the overall price of the purchase due to VAT. Despite this, many investors find Silver attractive, due to the lower capital investment.
Discuss your silver and gold investments with the experts at Physical Gold
Our precious metal experts offer you free advice on investing your money into gold or silver. Our in-depth research of the precious metal markets enables us to offer you the right advice when it comes to making investments. Call us today on (020) 7060 9992 or reach out to us online through our website.
Image credits: kschneider2991 and Pxhere
DANIEL FISHER
Daniel Fisher formed physical Gold in 2008, after working in the financial industry for 20 years. He spent much of that time working within the new issue fixed income business at a top tier US bank. In this role, he traded a large book of fixed income securities, raised capital for some of the largest government, financial, and corporate institutions in the world and advised the leading global institutional investors. Daniel is CeFA registered and is a member of the Institute of Financial Planning.