Gold Britannia coins
Britannia gold coins are a 1oz fine coin produced by The UK Royal Mint. Its purity is 999.9 (increased from 22 carats from 2013) and it has a face value of £100. It's minted in bullion and proof finishes, fractional sizes, silver and now platinum. It was launched in 1987 to compete with the South African Krugerrand and has now become one of the best value investment coins available, especially as it is Capital Gains Tax-free in the UK.
Flagship Royal Mint coin
It has gained repute internationally as a flagship British coin. Many investors and collectors build their portfolios with the Britannia as a backbone. The Britannia gold coins contained a single troy ounce of 24-carat gold. As discussed above, it denotes a value of £100. The silver version of the Britannia is a coin that displays a face value of 2 pounds. Like its gold counterpart, the silver Britannia has one Troy ounce of pure silver. The iconic coin has two sides and displays the image of the reigning monarch on the obverse. So, gold and silver Britannia coins that are currently minted will all have an image of our reigning Queen, Elizabeth II.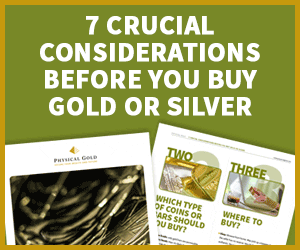 On the reverse of the coin, one sees the classic image of Britannia. The silver Britannia was issued since 1997 and the design on its obverse was created by Jody Clark. The Britannia image itself on both silver and gold coins (since 1987), was designed by Philip Nathan. It is considered to be one of the most liquid gold coins in the market and its great global repute has ensured that gold Britannia coins are easily saleable at any point in time.
Variety in sizes
Since 1987, the gold Britannia has been available in four different sizes. They are – one, half, quarter, and 1/10 of an ounce. This is an added bonus as it adds variety to the coin. In fact, since 2013, the coin is available in many more sizes, including a large 5-ounce coin. This large coin has become attractive to investors as it delivers a greater amount of gold at a lower price per gram.
Newer Britannias offer better deals
In terms of its value in gold, the new Britannia coins are a better bet. Firstly, the newer coins are abundantly available in the marketplace. Therefore, premiums are quite low. Secondly, many dealers are willing to offer bulk discounts for larger purchases. These factors ensure that you can buy these coins at bargain prices. In the process, you'll ensure that you make good profits by getting in cheaper and selling at higher prices in the long term.
Some special issues are also available
The Royal Mint celebrates different occasions and dates in British history by issuing a commemorative coin. Of course, the gold Britannia has also enjoyed many special issues. One of the more recent special editions was the 30th-anniversary gold issue, which was priced at £1048 in 2017. Another special issue worthy of mention is the 8mm coin. This is a proof coin, which is considered to be the smallest Britannia ever minted. The coin contains 1/40 parts of an ounce of gold. The mintage was only 1500 coins and is very desirable to collectors.
Call Physical Gold to buy gold Britannias today
The gold investment specialists at physical gold can provide you with guidance on which Britannia gold coins you should buy, at what price and when. Do call our team on (020) 7060 9992 or get in touch with us online to discuss your gold Britannia purchases today.
Image Credits: Wikimedia Commons and Wikimedia Commons