It is often said that investors tend to invest in bullion coins, so that they may maximise the value of gold for the price they pay. Likewise, collectors buy proof versions of coins. In this article, we will explore what is a proof coin and why they are highly valued amongst collectors.
What is a proof coin?
A publisher would like to study the edited, proofed, and ready to go to the print version of an author's work before mass copies are printed. In the same way, a proof coin or a set of coins is produced initially to secure approvals from important authorities like the Ministry of finance, the Chancellor of the Exchequer and the Directors of the Mint. Apart from procuring these important approvals, a proof coin can be used to check the accuracy of the dies used in minting the coins.
The dies are specially polished to produce the proof coin set. It is quite different from a mass-produced bullion coin. A proof coin has an extremely high-quality finish and a polished shine. The edges are sharp, and the design stands out magnificently. The manufacturing dies are often chemically treated to create a frosty finish in certain areas on the face of the coin.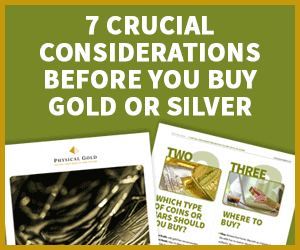 When the coin is presented in its case, there is a mirror-like appearance, which is appealing to most coin lockers. Historically, they were usually archived after approvals had been procured and the coin issued to the general public. However, the Royal Mint today releases limited editions of proof coin sets that can be purchased by collectors. Commemorative issues are also interesting to the general public, who would pay a premium to procure these coins.
Why are collectors buying proof coins?
First of all, many collectors are well aware of what is a proof coin. The mintage of these sets is limited and attractive to collectors, simply because their rarity, may go up in the years to come. The aesthetic look and feel of a proof coin, with its high-quality finish and attractiveness make it desirable to collectors. Needless to say, these coins are sold with hefty premiums.
Proof coins as an investment
Bullion coins have always appealed to investors as a better bet. Bullion coins come with an uncirculated finish that does not have the finesse of a proof coin. However, these coins offer the investor an opportunity to acquire gold or silver at a cheaper price per gram than paying huge premiums for a proof coin.
---
Download our free step-by-step guide HERE before you buy gold and silver coins
---
An important problem also crops up at the time of sale. Dealers are unprepared to repay the premiums paid on these coins. The coins are therefore valued for their gold content, and the premium originally paid for the proof version of the coin is lost. Due to these factors, a proof coin is best acquired as a collectable or given to someone as a present.
It is also important to note that many dealers will offer good discounts when you place an order for a large number of bullion coins. These deals do not apply to proof coins. The premium paid is largely due to the finishing, detail, production costs and limited mintage. So, if you are building a gold portfolio, it is far better to invest in the gold Britannia or the Sovereign, both of which are bullion coins with abundant availability, available at low premiums.
Find out more from Physical Gold
Our precious metal experts at Physical Gold have a great deal of knowledge that you can benefit from. We are one of the country's largest and most reputed online dealers. We can leverage our expertise and assist you in getting the best deals for gold and silver coins. Please call us on (020) 7060 9992 for a chat. You can also reach out to us via our website.
Image credits: Matthew Heinrichs and Wikimedia Commons