Collecting gold coins
If you're a coin collector, numismatic scholar or just a hobbyist with an interest in gold coins, it's likely that you already have a great deal of knowledge of the UK gold coin market. Turning that knowledge into a profitable investment for your future is a very realistic endeavour, especially given the positive state of today's gold coin market.
As you may already be aware, there's a sweet spot in the UK market at the moment for semi-numismatic coins. In particular, Victorian, Edwardian and Georgian sovereigns are trading at higher prices than brand new sovereigns. These higher prices are due to the scarcity of these coins compared to their newer compatriots. This presents a prospective opportunity for collectors, who may wish to retain their collection for now, in anticipation of a potential value rise as the coins age. The alternative is to cash in on an existing opportunity to trade the coins, at a price currently above their intrinsic gold weight.
Collecting limited issue coins from well known mints can also turn into profits which far exceed just the gold price. A great example is collecting The Royal Mint's Tudor Beasts gold coins. Prices of the very similar previous Royal Mint series, the Queen's Beasts, have sky-rocketed as each coin becomes difficult to source.
Buying the right gold coins
If you're new to collecting gold coins, it's important for you not to make mistakes when buying coins in the first place. One of these is purchasing from a TV infomercial. There are many TV commercials which promise collectors on the best deals on the rarest of rare coins. The problem with buying off these shows is that it will never be the best deal, no matter what they say.
---
10 steps to maximizing your profits with gold coins. Download the FREE PDF now
---
Simple logic should tell us that there are exorbitant marketing and advertising costs involved in selling coins in this manner, including the costs of producing the infomercial. These costs will be added on to the price of the coins, making them a lot dearer. Another point to consider is the rarity of the coin. If a coin is being mass marketed through advertising, it means there is a huge supply of the coins in order to meet the demand. This also means that they cannot be very rare, and often these commercials talk about the rarity of the coin in a bid to lure you into purchasing. A quick online search of the same coin will prove that it is available from other reputable sources online and offline dealers often at far more reasonable prices.
The Ultimate Gold Investing Guide
Download our FREE Insider's gold to tax free gold investment
Gold investment research sources
It is also important to research a coin properly before purchasing it or speak to a gold investment expert. A good starting point is the Numismatic Guaranty Corporation (NGC) or the PCGS. Both of these are reputed coin certification companies and their websites contain a wealth of information about rare coins and their values. Another great source of information about which rare coins to buy are the mints around the world, like the Royal Mint. When buying a rare gold coin, one must ensure it is certified and graded by a professional grading service. If the coin is in a slab, it should have been encapsulated by the NGC or PGCS, otherwise, it may not be in a condition that the seller claims it is in. Likewise, one should never remove a coin from a certified slab as it would affect the value.
This is crucial….
Another point to note is that a rare coin should never be cleaned, except with simple warm water. Cleaning it with solutions could damage the coin and erode its value. Handling coins carefully is fine, they should be enjoyed. Wearing gloves is not necessary unless the coin is ancient and fragile. Last but not least, when a coin is sold as a low mintage, it does not mean that it is rare. The intrinsic value of a rare coin is directly proportional to its demand, not to the numbers that were minted.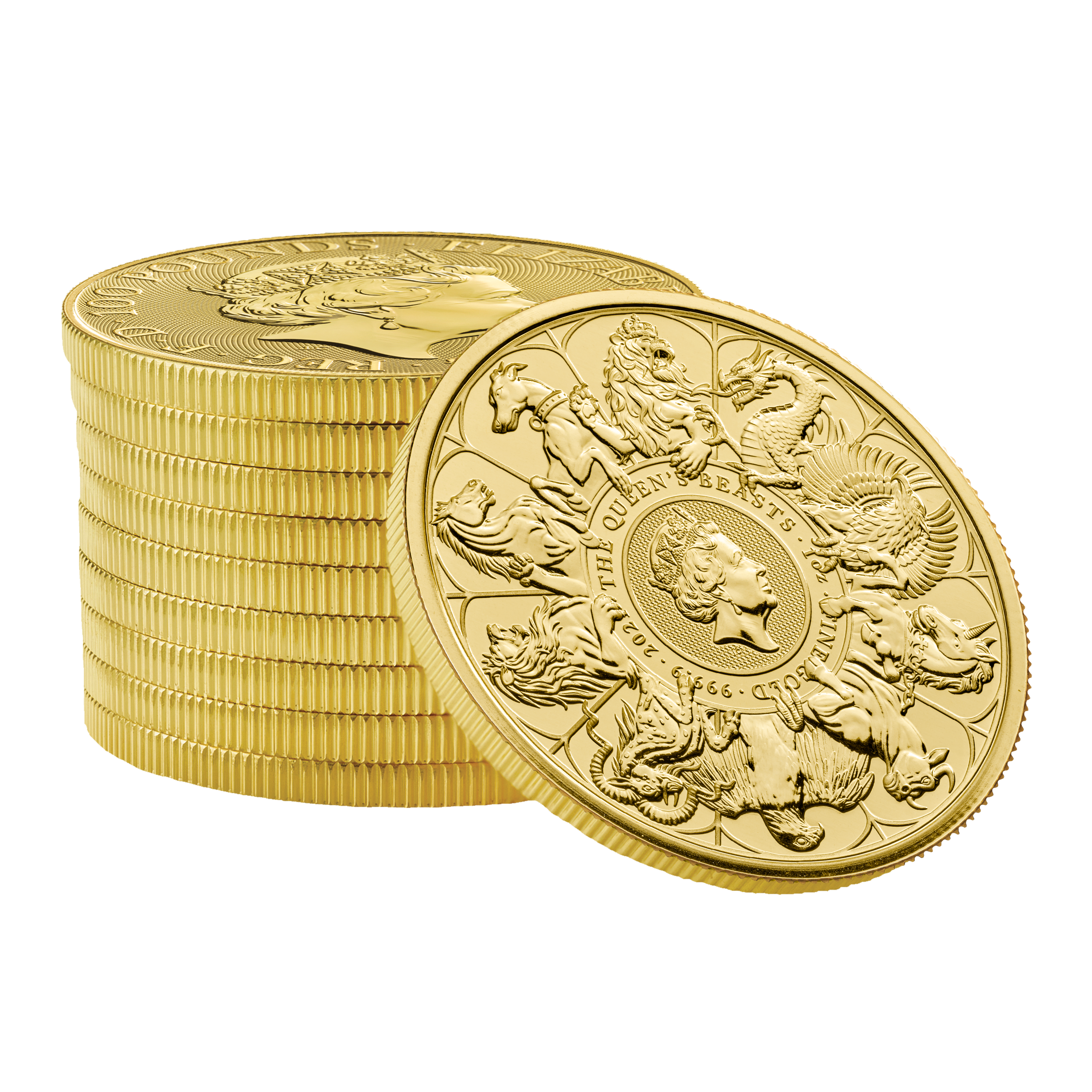 Numismatic gold coins
The above scenarios are two examples of opportunities available to utilise your knowledge of coins for your benefit. The value of gold coins is based on their gold content, coupled with a further premium reflecting their historical worth and scarcity. Because numismatic coins are valued this way – both on gold weight and historical value – it's possible to achieve greater gains than you may otherwise be able to achieve, if you were solely investing in modern coins. This can be particularly true if you begin to save now, for the longer term, or have amassed a collection already which you're willing to start liquidating
What should I be aware of…
However, if you're just starting out in your coin collecting and investing, it's wise to take care when interacting with numismatic or semi-numismatic coins. As some trade significantly above their intrinsic value, it's feasible that you'll pay a much higher premium. And whilst you may be able to recoup this premium upon sale, you may find yourself in a situation where it's difficult to find a specialist buyer willing to match your valuation.
Specialist collectors may also wish to add to their holding with modern gold coins. Agility is required to capitalise on semi-numismatic coins, as they need to be purchased when premiums are low and sold at times when premiums rise. However, new sovereigns can be used to add flexibility to your collection and ensure you enjoy the benefits of owning gold coins over a longer period.