Sovereigns are one of the most popular British coins that investors opt for. When compared to other gold coins, Sovereigns tick many boxes, which make them attractive to investors. Firstly, they are available in a variety of sizes. The full, half and quarter Sovereigns are found in many investment portfolios. There are fractional ones as well – the one-tenth and the one-twentieth of an ounce. If any investor focuses on divisibility, these are great options. There is even the quintuple Sovereign or the 5-pound gold coin which presents great value for money.
Of course, the coin has been around for 200 years, and many issues are freely available. They are extremely well-known all over the world, which makes the Sovereign one of the most liquid coins in the market. In addition to all these reasons, investors love the Sovereign due to its tax friendliness. Sovereigns are VAT and CGT free for all UK residents. The question is – should one buy the older coins or the new ones The brand-new ones are released as a bullion coin, available in an attractive blister pack. Which ones are a better buy
---
Download the 7 crucial considerations before you buy gold coins. Click here
---
The best type of Sovereign to buy will depend on your objectives and budget. Brand new (current year) Sovereigns are actually the cheapest to buy as they do not yet hold a historical or scarcity value. Older Sovereigns cost more to buy for these reasons but are worth more and may rise in value quicker. Ideally, a mix of the two types will achieve the most balance.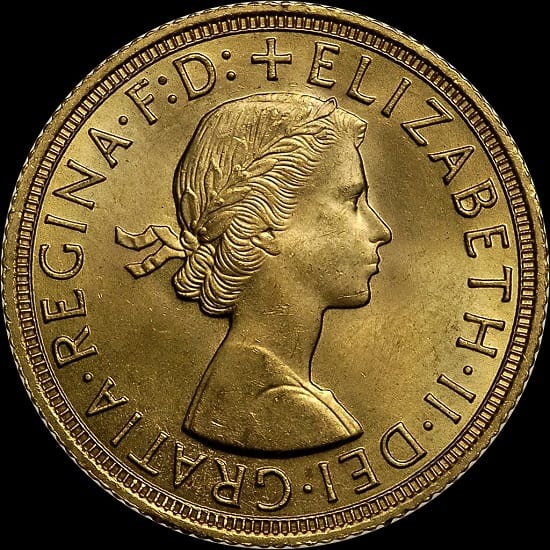 Setting your objectives
It is probably apt to start with objectives first. There are a variety of different reasons and motivations for buying gold Sovereigns that vary from numismatists to investors. Collectors will usually search for older Sovereigns that carry a scarcity premium. George III Sovereigns are extremely rare and valuable and these coins have fetched prices well over £100,000. An investor will think differently. Collectors are always happy to pay premiums and purchase proof coins, which are more attractive and expensive. Investors, on the other hand, would always opt for bullion coins, which offer a far better potential for investment.
Buying newer bullion coins
New gold Sovereigns have certain distinct advantages. Price plays an important role in the acquisition of newer Sovereigns. Since the new coins do not attract large premiums based on scarcity, rarity and age, investors can bag a bargain and acquired these at lower price points. The demand for Sovereigns is great and the secondary market price remains buoyant on the back of healthy demand.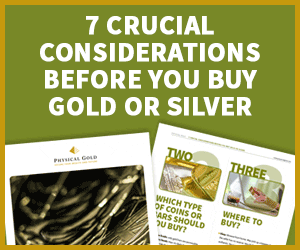 Therefore, good resale prices can be expected in the future and investors can maximise their profits by investing in these coins. However, December is not a great month to buy, as premiums tend to escalate during this time, in anticipation of the next year's issue. If you plan to buy large quantities, you can get better discounts from reputed dealers. It is also important that you evaluate the different deals offered by several dealers. You can get the best deals by simply shopping around and checking the prices offered by different dealerships.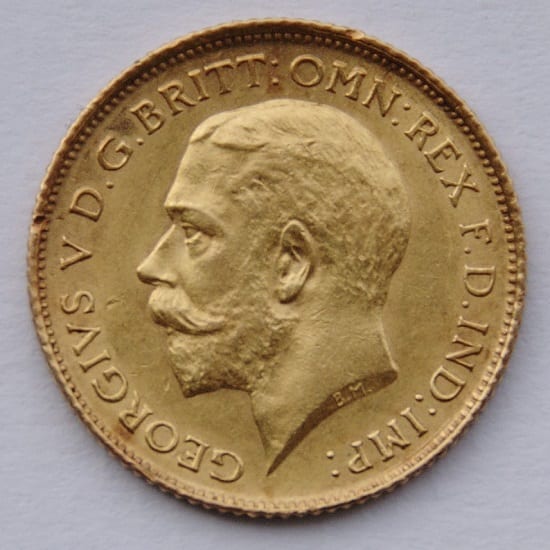 Larger Sovereigns are a better buy
There can be great advantages when you buy a larger Sovereign coin. Larger coins benefit from lower production costs. The costs incurred in designing and cutting smaller versions of the same coin add to the overall margin. By purchasing the double Sovereign or the quintuple Sovereign, you can acquire more gold content at a lower price point.
Call Physical Gold to understand the best opportunities in gold Sovereigns
As the Sovereign is one of the most popular British coins for investment, our team conducts extensive research on the availability, demand and market price of the coin. You could benefit from the impartial advice that we can offer you. Call us on (020) 7060 9992 or simply reach out to our team online via our website.
Image credit: Wikimedia Commons and Wikimedia Commons
DANIEL FISHER
Daniel Fisher formed physical Gold in 2008, after working in the financial industry for 20 years. He spent much of that time working within the new issue fixed income business at a top tier US bank. In this role, he traded a large book of fixed income securities, raised capital for some of the largest government, financial, and corporate institutions in the world and advised the leading global institutional investors. Daniel is CeFA registered and is a member of the Institute of Financial Planning.