Gold investments are often seen as a lucrative investment option by investors. Gold has always been an excellent store of value and the yellow metal has posted healthy returns in short term as well as long-term investment horizons. Gold provides investors with incredible opportunities to beat inflation and hedge their risks in adverse market conditions. As one of the most popular precious metal options for investors, we need to understand how profits can be generated when investing in gold. In this article, we will explore the various options that investors can choose to book healthy profits on their gold investments.
How can you make money from your gold investments?
Two elements will help you buy gold and make money. The first is timing. Only buy gold for the medium to long term as markets can go down as well as up in the short term. Buying when the price is low provides more profit potential than when it's risen for the past 6 months. Secondly, buy the right type of gold. Appointing a reputable gold broker will help you obtain the best prices and be guided to buy the right type of coins. Buying UK Sovereigns is great value and any money you make is tax-free.
Most investors will channelise their investments into gold bars and coins. Gold investments cannot provide you with a dividend payment like other asset classes. So, to make money it is important to set your investment goals and book profits by selling gold when your objective has been met. A reputed UK gold broker can help you to achieve these objectives by understanding your philosophy towards investment and contacting you when the right buying or selling opportunities are available.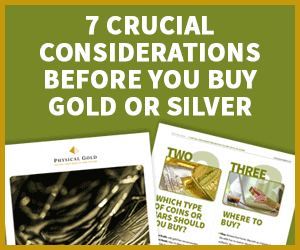 Always invest in easily available bullion coins
If you want to obtain the best possible buying price for your gold coins, you should invest in bullion coins. These coins have low premiums and do not carry higher prices due to easy availability. Buying bullion coins like the sovereign or the gold Britannia is an excellent step towards ensuring the liquidity of your gold portfolio. Obscure coins may carry a certain level of rarity value, but they are extremely difficult to sell. Also, by investing in obscure coins, you are reducing your buyer market. So, when you are investing in gold, the best solution is to go to a reputed gold dealer and discuss your investment objectives with the company. When investing in coins, this is likely to get you a wider choice of great bullion coins that are available in the market.
Liquidity, variety and value
The three most important things that you can focus on when building your gold portfolio are liquidity, variety and value. Liquidity implies that the gold investments that you make must have a strong secondary market. Well-known coins like the Gold Sovereign or the gold Britannia can generate instant sales, allowing you to make money. Likewise, if you are investing in gold bars, well-known brands like Metalor can also ensure a quick sale.
---
Download the Insider's Guide to tax free gold investment here
---
You can make profits by investing in a variety of coins of different dimensions and denominations. In this way, you can take advantage of different price points in the market, at the time of sale, to maximise your profits.
Capital Gains Tax
Another important consideration for you, as an investor is to focus on Capital Gains Tax (CGT). Taxes can eat into your profits and it's best to invest in popular UK gold coins that are considered to be legal tender. In this way, you can gain the double advantage of avoiding VAT and CGT.
Get in touch with Physical Gold to discuss your gold investments
Physical Gold is a highly reputed gold dealer in the UK and our investment advisors offer free advice to all customers. Call us today on (020) 7060 9992 or get in touch with us online to discuss the right way to invest in gold.
Image credits: Wikimedia Commons, Snappygoat.com