Gold Sovereign coins are one of the most popular British coins that attract investors every year. The Sovereign has been around for more than two centuries and benefits from abundant availability and low prices. The modern Sovereigns are available as bullion coins and carry low premiums due to mass production and lower manufacturing costs. The gold Sovereign is also a very affordable coin, since it is available in smaller sizes, as a quarter of an ounce. The gold Britannia, on the other hand, is a 1-ounce coin that is far more expensive than the Sovereign.
Great value for money
Due to their affordability factor, the gold Sovereign allows beginner investors access to the gold market by investing a smaller sum of money. Investors can also enjoy the flexibility of owning gold Sovereigns. Due to their smaller sizes, they add divisibility to an investor's portfolio. From a tax perspective, Sovereigns are a great investment. Investors do not pay any VAT when buying the coins. Since the Sovereign is considered to be legal tender, investors can also avoid paying Capital Gains Tax (CGT) on the profits made from the sale of these coins.
Buying gold Sovereigns
The growing interest amongst investors in buying gold Sovereigns, leads many people to ask the question – what is the best route to buy Gold Sovereigns? Of course, many would turn to high-street jewellers and gold shops. This is an old route, mainly for people who like to see and touch the gold they're buying. However, over the last 10 years, much of the gold trade has moved online. Today, if you're buying investment-grade coins like the gold Sovereign, it's best to buy from a reputed online dealer.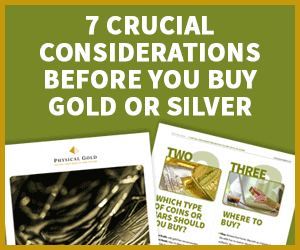 It's safest to buy gold Sovereigns directly from a reputable precious metals dealer. If the dealership has the right credentials, it will ensure the Sovereigns are authentic, in great condition and sell at a competitive price. Many now have e-commerce stores, making it easy to buy online. Buying from a jeweller, an auction or privately are other options, but they pose significant risks.
Reputed online gold sovereign dealers
Moreover, large online dealers are more likely to stock a diverse range of gold products. By visiting the dealer's website, you will probably see a variety and volumes of investable gold coins like the Sovereign. High-street dealers usually do not have such a large inventory. Due to their buying power, reputed online dealers are also able to offer rock bottom prices, especially on larger volume purchases. Many dealers, like Physical Gold, also have a monthly purchase scheme, through which you can regularly invest in gold Sovereigns and build up a formidable gold portfolio.
Safety and security
Online gold dealers will also ensure that your transaction is conducted with utmost safety. Online payments are made using a debit or credit card, through a secure, encrypted payment gateway. Physical Gold, a reputed UK dealer uses a 3D secure payment method. Your gold Sovereigns are dispatched via a secure courier, and your package is fully insured. Many large dealers may also offer you the option of storing your gold securely with them in an LBMA approved vault. Lastly, all reputed dealers will provide an authenticity certificate and a buyback scheme. It is unlikely that you would get all this when you shop for your coins on the high street.
---
Download the Insiders Guide to buying Gold Sovereigns HERE
---
Get in touch with Physical Gold to find out more about buying gold Sovereigns
At Physical Gold, we pride ourselves on being one of the country's most reputed online gold dealers. Our experts are always willing and ready to work out the best deal on gold Sovereigns for you. Call us today on (020) 7060 9992, or reach out to us online by visiting our website.
Image credits: Adam Greig, piqsels.com