The Bloomsbury Coin Fair
The Bloomsbury Coin Fair is a hugely popular event that is held 8 times a year in central London. With a highly affordable entry charge of only £2.00, it is a great place to visit and connect with the world of numismatists. It is a veritable treasure trove for those with a passion for collecting. They can not only see great coins first hand at the fair but also connect with experienced collectors.
There is plenty of advice available about coin investments and of course, the opportunity to browse catalogues and participate in auctions during the day. The Bloomsbury fair usually has around 40 dealers present and the owners of the event are John Philpotts and Sophie Dickenson, who are also responsible for running the show.
---
Looking to buy gold coins? Download the FREE Insider's Guide first
---
Contact information for the Bloomsbury Coin Fair are:
Getting to the fair
For 2019, the fair has moved from its previous venue (and namesake – the Bloomsbury Hotel) and will now be staged (still in the Bloomsbury area) at the Royal National Hotel, 38-51 Bedford Way, Bloomsbury, London, WC1H 0DG.
Russell Square is the nearest tube station for visitors arriving via public transport, with Euston, Euston Square and Goodge Street being also within easy walking distance.
For those driving in, parking is available in over half a dozen car parks in the local area, click this link for further details.
2019 Bloomsbury coin fair dates and times
2019 promises to be a great year for gold and silver coins. The dates for the Bloomsbury Coin Fair in 2019 are as follows:
6th January 2019
2nd March 2019
6thApril 2019
4thMay 2019
6thJuly 2019
5thOctober 2019 and
7th December 2019
"Understanding the gold price per oz", a YouTube video from Physical Gold Ltd.
Timings of entry are 9:30 AM to 2 PM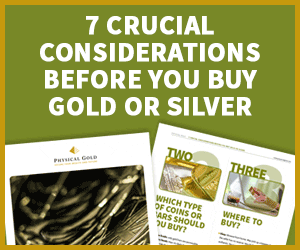 and the entrance fee is £2 for guests. Exhibitors can also book tables to display their wares and do need to inform the organisers well in advance in order to ensure that a table will be available. Table prices range from £130 for a table 6 ft. long up to £250 for a 12-foot table. The fair covers many interesting periods in coin history. Visitors can find Tudor coins, Norman and Anglo-Saxon coins and even coins that date back to Roman times and the Iron Age. A list of regular exhibitors can be found here.
Call us for helpful advice when you build your collection
There are many exhibitions across the world where collectors congregate to find out more about coins and gain knowledge about numismatics and investing. Of course, the Bloomsbury Coin Fair is one of the most popular ones in the UK to attend.
However, expert knowledge is always helpful before you dash off with your hard-earned money to a coin fair to make investments. You need to have deep knowledge about the subject before you put your money on it and this does not come easy.
For those interested the fair also has a range of other antiquities for sale as well as banknotes and medals. If you enjoy visiting the Bloomsbury Coin Fair then you may also enjoy attending the London Coin Fair too – visit https://www.physicalgold.com/insights/london-coin-fair-dates-2019/ for details.
Contacting Physical Gold for further advice
The good news is that our experts at Physical Gold are always at your service to give you valuable advice, help you build your collection and even procure specific coins that you may want for your collection. Call us on 020 7060 9992 to talk to one of our experts who can help you learn more about numismatics and make the right investment decisions.
Disclaimer: Physical Gold is in no way connected to the Bloomsbury Coin Fair, but we do wholeheartedly recommend the fair as a good place to visit for both coin enthusiasts and investors.
Image Credit: bleantiquities