The London Coin Fair is a long-running numismatic event in the British capital. It has been staged for about 30 years now. It is held four times a year and is an important date in the UK numismatic calendar.  Of course, one of the highlights of the event is the dealer stalls that are set up. The many UK and European collectors flock to this event to buy coins. However, there are also many books and educational materials available for people who are growing an interest in coin collecting.
Contact information for the London Coin Fair are:
Where it's held
The London Coin Fair is currently held at the Holiday Inn hotel on Coram Street in London. The nearest London underground station is Russell Square. Once out of the station, visitors can walk up the road on to Woburn Place and take a right on to Coram Street, before Tavistock Place. The Holiday Inn is on Coram Street. If you're travelling by car, the nearest car park is the NCP car park on Marchmont Street, very close to the Holiday Inn, off Tavistock Place.
---
Sell your gold coins at the highest possible price. Download our 10 Crucial Rules
---
The event is held on the first Saturday of the month in February, June, September and November and is the largest international coin fair in the UK. In 2019 the dates for the fair are as follows:
2nd February 2019,
1st June 2019,
7th September 2019 and
2nd November 2019
The event spans two floors of the hotel and features more than 75 dealers. There are specialist displays and dealer tables for ancient and modern coins, books, medals, lots of antique stuff and medals
Admission timings are 9:30 am – 4:00pm. Entry charges cost £5, concession £3 for one adult. For any additional information, please visit this page and email or call Mike Veissid.
Highlights of the fair
There are some famous auctions held at the fair. For example, the Baldwins Argentum Auction is a long-standing feature at this coin fair that starts at 2 pm. Buyers are allowed to view the auction items in the morning. Many European dealers exhibit at the coin fair. For example, the 4th of February 2017 event saw a number of European participants like Agora Numismatics from Netherlands, Athens Numismatic Gallery from Greece, Collector's Universe from Paris in France and Volodimir Dalinitchi from Germany.
One of the big differences between the UK and US numismatic events is that the coins are not embedded in a slab. Coins are embedded in the US for safety and security, however, at the London Coin Fair, collectors enjoy a greater 'touch and feel' experience before buying a coin.
If you enjoy visiting the London Coin Fair then you may also enjoy attending the Bloomsbury Coin Fair too – visit https://www.physicalgold.com/insights/bloomsbury-coin-fair-dates-2019/ for details.
Anybody interested in coin investment will benefit from viewing our YouTube video "The Gold price today & investing in gold medium to long term"
Bargains and rarities
There are bargain bins at the London Coin Fair, but collectors need to get to the event early in order to catch some good deals. But, for more serious collectors, there are some great treats in store. John Blyth, a boutique dealer who specialises in rarities had an 1859 Ansell Sovereign for sale, priced at 6,500 GBP during the fair held on 4th February 2017.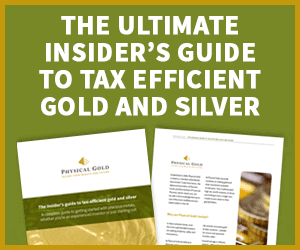 Call us today to discuss your collection
Numismatics is an absorbing passion for many. It's a great activity to be involved in. If you're starting out on your journey as a collector, pick up the phone and speak to our experts today. We have many years of experience in guiding collectors about what to buy and we might even be able to procure many special coins of interest that you badly want for your collection. Call us today on 020 7060 9992 and speak to one of our experts.
Disclaimer: Physical Gold is in no way connected to the Bloomsbury Coin Fair, but we do wholeheartedly recommend the fair as a good place to visit for both coin enthusiasts and investors.
Image Credit: Alex Schreyer