What is a Gold Britannia worth?
The value of a gold Britannia coin is based on the underlying spot price on the market, combined with the supply and demand for the particular coin. Generally, the 1oz gold coin will fetch around 96-98% of the current spot gold price. Gold Britannia coins have only been around since 1987, but certain years of issue are harder to source than others, so their value is higher than the current year of issue, sometimes by up to 5%
The spot price isn't the only thing that affects the value of a Britannia
There are other factors that can affect the value of the Britannia. It is a larger coin and provides investors with more gold content at its price. This is simply due to the fact that larger gold coins enjoy lower production costs. When we calculate the cost of production against its price, we can see that the Britannia is available at a lower price per gram than smaller coins such as Sovereigns.
Easy availability and low premiums
A good thing about investing in the gold Britannia is that the coin does not command any kind of historical or numismatic premium. Apart from a few difficult to acquire years, most Britannia coins are easily available. You can also avail of bulk discounts if you order larger numbers. This enables you to acquire a larger amount of gold for your money, making it a lucrative investment.
Market supply and demand
During periods of intense economic, political or social turmoil, demand for gold tends to soar. We've experienced this repeatedly over the years as the economy goes through it's various cycles. In particular, demand for gold investment coins such as the Britannia has been at all time highs during the recent Covid pandemic. While these 'black swan events' occur, it's common for demand to out-strip supply significantly. The Royal Mint struggle to increase production sufficiently due to capacity restrictions.
In these circumstances it's common that the value of Britannias increases sharply. Not only does the underlying gold spot price increase rapidly due to the increased demand in the gold market. But also, premiums rise to reflect the dynamic. Sellers benefit from obtaining higher premiums (near or even above the spot price), but buyers are forced to pay 2-5% extra.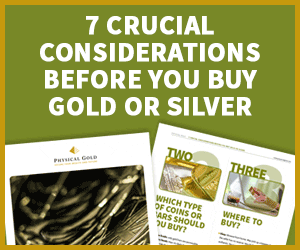 A highly tax-efficient investment
Most investors simply focus on the price and ignore other key factors like the impact of taxes. Of course, all investment-grade gold is VAT free in the UK and the gold Britannia benefits from this tax-exempt status. Additionally, there is the double advantage of Capital Gains Tax (CGT) exemption, as the Britannia is a UK legal tender coin.
Currency conversions also affect the price
As you may be aware, the spot price of gold in the international markets is always quoted in US dollars. So, when you buy or sell the Britannia in the UK, this price needs to be converted to Sterling. You will need to divide the price in US dollars per ounce by 31.103. After that, you'll need to look up the current exchange rate between the US dollar and the GBP. Once you apply the exchange rates, the current price of the coin can be derived. Now, we often see several websites in the UK quoting the per ounce price in GBP. But, you need to be aware that these websites have already done the conversions. So, we can see that it's not just the movement of the spot price that has an impact on the value of a gold Britannia. Currency price fluctuations will always impact the final price of a gold coin.
Premiums need to be factored in as well
Now that we've explored the impact of spot prices and global currencies on the buying and selling price of a gold Britannia, let's take a quick look at premiums. All gold investments need to be made at a premium, charged above or below the spot price. Premiums are charged to compensate for design, delivery and production costs. So, it's important to factor this as well when calculating the price of a gold Britannia coin.
A winner on all counts
Ultimately, it's a great coin to invest in. Once the price has been calculated, it's important to remember that the gold Britannia enjoys a vibrant secondary market, providing liquidity to your investments. All these factors make the gold Britannia a truly versatile coin.
Contacting Physical Gold
Contacting us couldn't be easier. Simply visit our Contact Us Page, or call Physical Gold Ltd on 020 7060 9992.
Image credit: Eric Golub
What are fractional gold coins?
The term fractional gold refers to coins that have less than one troy ounce of gold in them. Most numismatists will tell you that coin releases undertaken by large mints around the world include sizes that have less than one troy ounce of gold. The one exception may be the world-renowned Sovereign coin which weighs approximately a quarter of an ounce. Being a 'full' Sovereign, it tends not to be referred to as fractional.
When we think about it, it seems like an awfully small amount of gold. So, why should anyone want to invest in fractional gold? Are there any advantages or disadvantages? Why is fractional gold considered to be a hot investment category?
In this article, we will discuss the pros and cons related to buying fractional gold.
What type of fractional gold coins are available?
Most major precious metals mints will produce fractional versions of their flagship one ounce gold coin. Examples of well-known fractional coins from around the world are Krugerrands, Maple Leaf coins, Philharmonics, Eagles and Nuggets. Alongside the 1oz gold coin, there will usually be versions made in half ounce, quarter ounce and tenth ounce weights. Some mints even produce tiny 1/20 oz fractional gold coin. Usually, mintage volumes of fractional coins are far lower than the original 1oz version.
For UK investors seeking to be tax efficient and buy UK coins, there are a number of fractional UK gold coins available.
Gold Britannia 1/2oz, 1/4oz, 1/10oz
Gold Half Sovereign, Gold Quarter Sovereign
Gold Queen's Beasts 1/4oz
Gold Tudor Beasts 1/4oz
Gold Lunar 1/4oz, 1/10oz (limited)
Pros of investing in fractional gold
Its worth considering buying fractional gold coins  for several reasons. With gold's popularity with retail investors growing each year, demand for smaller fractional coins is also increasing. Their many benefits appeal to smaller investors and collectors and mints have responded by producing more fractional coin varieties.
Price
Well, the simplest factor that comes to mind is, of course, the price of the gold. Needless to say, larger and heavier coins are way more expensive. If you're a numismatist or a hobbyist, you may not want to commit very large sums of money while spending on building your collection. Fractional gold coins allow you to build a collection without breaking the bank.
---
Download our FREE 7 step cheatsheet to buying gold coins here
---
Ideal and affordable gifts
Buying gold for a loved one as a gift is becoming more popular as it's a thoughtful gift which is aesthetically appealing and interesting. With one-ounce gold coins costing upwards of £1,600, these coins can prove too expensive for most gift buyers. The fractional gold coin versions offer the ideal affordable gift option for birthdays, Christmas and special events.
Building your own collection
Building your collection from scratch can be an absorbing experience. So, that's all the more reason why you need to get more bang for the buck. Investing in fractional gold coins will mean that you're buying your bullion in smaller sizes and can, therefore, acquire more for the same price. If you keep at it, over and over the years, your collection will grow and you could have a formidable gold coin collection.
Trading in your gold coins
Many collectors frequently sell a few gold coins for a bit of liquidity and cash flow. Fractional gold coins are ideal for this purpose, as it is possible to trade in them without selling off the more expensive coins from your collection. This is why some collectors like to invest in fractional gold coins.
Easy liquidity
Numismatists all over the world are constantly on the lookout for trading opportunities that can help them acquire better coins for their collections. In terms of liquidity, fractional gold coins are great as they offer good bartering opportunities, which is not always possible with gold coins that contain a higher amount of gold, with a larger value.
Cashing in on the higher demand for gold
As the price of gold rises, the value of your fractional gold coins is also likely to increase. As discussed earlier, fractional gold coins are typically cheaper to buy and so, investors looking to make quick returns from the price of gold would buy these coins when the price of gold falls. Later on, as the price rises, they can cash in these coins and get quick returns.
Hedging against the risk of economic uncertainty
Gold investors are always looking to hedge their risks in the event of a global economic crash. However, liquidity is also an important factor. In the event of a global economic meltdown, most investors would move to gold and the price of gold would rise swiftly, as it did in 2011. At a time like this, if an investor wants to free up some of their capital, fractional coins are ideal as they can be sold to raise funds for smaller purchases. Selling a large amount of gold is not always ideal as the investor may not want to liquidate large amounts of gold, when not required.
Disadvantages of investing in fractional gold coins
Although it might seem that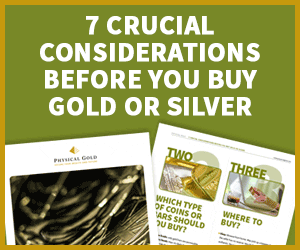 investing in fractional gold coins is a smart idea for investors, these investments also carry certain risks.
Higher mark-up price
As mints produce large amounts of gold coins, their setup cost for manufacturing these are typically more expensive when it comes to producing gold coins that contain less than an ounce of gold. Usually, 1-ounce gold coins are available at the best price. Therefore, fractional gold coins would always have a higher mark-up price when compared to other gold coins produced by the same mint.
Premium prices
Mints often charge mark-up's that range between 9 to 15% on fractional gold coins. Many investors see this as an undesirable factor, as the mark-up is not recoverable when trading in the coins.
Talk to our gold experts before you buy fractional gold coins
At Physical Gold, our gold experts have many years of experience in being able to advise investors on products that are ideal for building a gold portfolio, while maximising the opportunity to invest at the best possible capital layout. Call us now on 020 7060 9992 or get in touch with us online to speak with a member of our team. We would always be happy to discuss your investment plans with you and advise you on the best products that suit your investment goals, no matter how small your requirement.
Image credits: Pexels and Pixabay
The sovereign is an iconic British coin that is popular amongst investors and collectors. The modern sovereign has been in existence since 1817, and the coin has witnessed the reigns of several British monarchs.
The Sovereigns with the highest value will likely be those that combine very limited supply with age and collectability. Let's take a quick look at some of those factors before we reveal some of the most valuable gold Sovereigns in existence!
Most investors prefer to invest in both gold coins and bars when building their portfolio. Gold coins are preferred by investors who have a numismatic interest. However, many investors prefer to buy bars. So, we need to understand the advantages and disadvantages of investing in coins or bars.
Gold Sovereigns have been in circulation for over two centuries, making it one of the most popular iconic British coins with a large secondary market. The Royal Mint struck these coins, using 22-carat gold from the year 1817. They have now been put out of circulation and are available as a bullion investment coin. The iconic design of St George and the Dragon, created by Benedetto Pistrucci make these coins unmistakable and they are in great demand from numismatists and investors alike.
Gold sovereigns can carry hefty premiums depending on the monarch and the year. For example, the Young Head Victoria can fetch prices of around £300. There are even rarer ones like a proof set created for Edward VIII. A single coin from this set can command a price of £516,000. So, investors need to know how to sell these coins in order to maximise their profits.
Identifying a reputed online dealer
Since the Sovereign carries a numismatic value as well, as its value in gold, it's best to sell your Sovereign gold coins to a reputable gold dealer. This will ensure you receive a fair price that reflects the gold content and the numismatic value of the coin. Members of the British Numismatic Trade Association (BNTA) are trustworthy. Going through a reputed dealer can get you access to a wider secondary market, increasing the chances of a quick sale at a good price. Preparing to sell is a key factor. If you want the best possible price, let the dealer know in advance that you want to sell your Sovereign coins. It's important to let your dealer know about the complete details of all the coins you want to sell. You must decide on a timeline for the sale. This will help your dealer identify the right buyer and bring the coins into the market at a time when the best price can be achieved. Don't be in a hurry to sell, unless you need the funds for an emergency. A distress sale is always likely to get you a far lower price.
---
---
Attempting a private sale
Some investors believe that they can get a far better price by arranging a private sale. But, be aware that it may not be possible for you to check the backgrounds of the buyers. It could be risky to have them visit your home. As an individual investor, it is unlikely that you will have a large network of interested buyers. So, you will be forced to depend upon only a few interested buyers who may have responded to your ad. Of course, it may also take a lot of time and effort to post your ads and reach out to the right audiences. A dealer would be far more adept at reaching out to interested parties.
Research your dealer well
You aren't forced to sell through one dealer only. If you identify two or three reputed dealers, feel free to engage all of them. Doing your research means connecting with other investors and buyers in the marketplace. Find out all about a dealer's reputation and background by speaking to other investors and viewing their ratings online.
Contact Physical Gold for the best way to sell your gold Sovereign
An effective way to properly market your gold Sovereign is to simply speak with our investment team. Physical Gold Limited is registered with the BNTA and have a long track record in providing exemplary service. Getting in touch with our team is easy. Simply call (020) 7060 9992 or visit our website to reach out to us.
Image credit: Wikimedia Commons
How much is a Sovereign worth?
Victorian Gold Sovereign coins can make a wonderful gift or investment and are one of the most popular forms of physical gold.
But what are the Sovereigns worth?
With the price of gold moving steadily upwards over the years and money very tight for many of us, it could be time to dig out those coins we were handed down by our Grand Parents to raise some much-needed funds. If you're lucky enough to have been given the coins, you'll see why Sovereigns are such a good investment as the price has risen dramatically.
Do you own one of the 10 best British gold coins in history?
1. Underlying Gold Price
We always start deriving the value of a Victorian Gold Sovereign coin from the underlying gold price, known as the spot price. This price is generally quoted in various currencies in ounces and grammes and acts as a benchmark to value the various types of gold. The value of a Victorian Gold Sovereign will be at a premium or discount to this benchmark – with the first step being to multiply the ounce spot price by 0.2354 (which is the gold weight of a Sovereign coin in ounces). The underlying gold price values all gold-based coins including Gold Sovereigns as well as Gold Britannias.
---
Click to discover the 10 rules you need to know to sell your Victorian Gold Sovereign at the highest price
---
2. What sort of Victorian Gold Sovereign do I have?
It's important to note that not all Victorian Sovereign coins are valued the same. 95% of them will likely fetch the same price regardless of the year of issue. However other factors to consider would be the condition of the coin, the year of issue and the rarity of the coin. For instance, there are 3 varieties of Victorian heads available, each of which may attract different collectors or buyers (Young Head, Jubilee Head, Old Head).
Why does this matter?
With Victorian holding the record for longest British female monarch, up until recently when Queen Elizabeth took her crown (sorry!), the Sovereigns issued during her extensive reign were updated twice. Obviously, the Young head portrait represents the early years of her reign when she was a young woman. Therefore they're the oldest Victorian coins of the three and worth the most. Prices for young head coins can be around 15-20% than later portraits. These coins are also unique as they were produced in what's called 'coin alignment' This means that the portrait side and reverse side are upside down to each other.
How about the later versions?
The jubilee head was the next version to be launched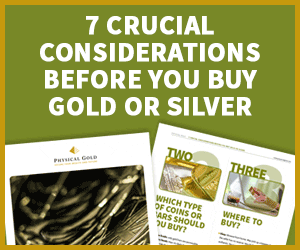 and encompasses the middle period of Victoria's reign, including her golden jubilee. This portrait only lasted for 7 years (compared to the Young Head's 17-year stint) so naturally, there were fewer coins minted. For this reason, you could argue that the Jubilee Head coin is rarer than the more expensive Young Head version. Perhaps this suggests that premiums on these could rise faster in the future. Certainly, the value varies quite a lot depending on general market supply. Sometimes, it trades at the same level as the newer Old Head coin, while other times it can command 5% higher prices than the Old Head. This coin also marked the very first Sovereign to be minted in 'medal alignment', whereby the obverse and reverse are printed the same way around. All Sovereign issues since have followed this format.
Old Head Victorian gold Sovereign value
The Old Head Victorian coin, also known as the veiled head due to the portrait featuring the monarch wearing a veil rather than a crown, is generally the least valuable of the three versions. It's the most recent edition so has less history about it and there is a plentiful supply. Generally, we tend to see relatively stable premiums for these coins. Because of this, they can be a really good value way of adding Victorian Sovereigns to your gold investment collection without having to pay the high premiums of the rarer coins.
What else do I need to know?
Generally, the second-hand Sovereign market will provide a good price for Victorian Sovereigns as long as there isn't visible damage to the coin or small pieces missing. Clearly, a coin of over 100 years in age isn't expected to be in pristine condition. You may want to check whether your Victorian coin falls into the 5% of Sovereigns worth significantly more than others. If your coin is a shield back, then this could instantly demand a premium over regular coins. Years of low print runs (and therefore rarity) will also command a further premium.
Read our article on which gold Sovereign coins are the most valuable.

3. Mint Marks
Of course, sometimes the devil is in the detail. If you look closely at Victorian Sovereigns even of the same year and portrait, they're not necessarily identical or command the same price. Their worth can also vary due to mint marks. These can be difficult to see but basically, a letter will depict which mint the coin was produced in. The Young Head and Jubilee Sovereigns were minted amongst three different factories, namely – London, Melbourne and Sydney. The Old Head coin added Perth Mint to the production list. Interestingly, this reflected Britain's growing empire, with the Sovereigns to follow in the Edwardian and Georgian eras, also being minted as far afield as Canada, South Africa and India.
How can I benefit?
Depending on which branch mint the coin was made, certain coins can be worth more, depending on the quantity produced by each mint. For instance, while the various Australian mints produced Sovereign coins for between 30 and 50 years, Ottowa and Pretoria mints only produced for around a decade, with Bombay only minting during 1918!
Mint marks to look out for are London (L), Sydney (S), Melbourne (M), Perth (P), Ottowa (C), Bombay (I) and Pretoria (SA).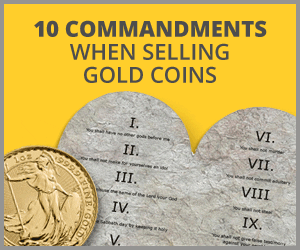 4. Timing
Exactly when you choose to sell or value your Victorian Sovereign will impact its value. We've already spoken about the underlying gold price, and how the worth of any gold bar or coin is calculated from that point first. Clearly selling your Gold Victorian Sovereign when the gold price is high will dramatically enhance the worth of your coin. But there are two other timing elements which play a role.
Market sentiment
The supply and demand dynamics of gold are fluid. In other words, there are times when supply is particularly tight, perhaps due to mine closures or investors hoarding their gold. Other times, we see plentiful supplies of even the more numismatic gold coins. Similarly, demand can fluctuate greatly. In particular, we experience the same theme time and again, that demand for gold rises when there's economic or political unrest and then declines during periods of economic prosperity and global peace.
So how can I actually use this?
Intuition and common sense tell us one golden rule with investing. Buy low and sell high. Simple! However, with gold investing, retail buyers tend to buy gold as the price is rising or already high as they're seeking a safe haven. When newspaper headlines feature stories of impending banking crises, Brexit disasters and world wars, retail investors buy gold coins and bars as security against possible stock market crashes and property price declines. Unfortunately, they're buying at high prices as everyone else is also looking to purchase.
Conversely, when equity and property markets do well and political news is quiet, the gold price falls. When this happens, many investors sell their gold as they feel the bad times are over.  Again, the timing isn't great as they're selling at a low price.
But it gets worse because dealers will react to supply-demand dynamics, further amplifying the movement of the market. In other words, when everyone is selling, dealers will pay lower premiums for Victorian coins as there's a spike in supply and fewer buyers in the market. When everyone is buying and very few offloading Victorian Sovereigns, premiums go up to reflect the difficulty in sourcing the coins.
Just like the smart money – think hedge funds and central banks, try to buy your gold sovereigns when the price is low and everyone else is selling. If you can, sell them when the market is high and everyone else is helping push up premiums.
Which price point to take
If you're looking to sell your Victorian gold Sovereign, make sure you agree with the buyer if the price is fixed or set on either the live gold spot price or the LBMA gold fixing. On a volatile day with lots of economic news releases, the gold price can fluctuate considerably. The difference between fixing a price on the morning fix, afternoon fix or live spot price, can have a huge impact on the value of your Sovereign.
Watch our YouTube video and then decide – "Gold Britannias or Gold Sovereigns – which is the best investment?"
5. Who you sell to
Is my coin worth a premium or discount to the spot price?
If your coin is deemed to hold a numismatic value due to the year of issue or design (a value over and above simply the gold content), then it will undoubtedly fetch a premium to the spot price, in some cases up to 75% more. Otherwise, the value of the coin will depend on who you eventually sell to, and the current state and volatility of the gold market.
Selling to 'Cash For Gold' sites or a jeweller will undoubtedly achieve the largest discount to the benchmark (the lowest price) as these buyers will seek to melt down the gold and profit from your sale. However, this route may offer the convenience of simply dropping in the coin locally.
Selling to a collector may achieve a high premium as an individual may need your coin to complete a collection. However, you may be waiting for years to find the 'right' collector and you also expose yourself to the danger of dealing with the public or small unknown intermediaries.
Selling to a gold dealer should achieve a value close to the spot price while offering both convenience and safety. These coins are tax free in the UK which means gold dealer's specialising in gold investment have a great need for these coins.  Indeed, at the moment supplies of second-hand Sovereigns are particularly tight due to the demand for physical gold, meaning that the brand-new gold Sovereign coins are better valued than old ones.
 If you were handed the coin many years ago, you may be delighted to know that a coin worth around £20 when it was given to you 10 years or more ago may be worth more than £400 now.
One of the most common questions I hear is from keen investors wanting to know the best gold coins to buy as an investment.
The most important thing people seem to overlook is the ease in which you'll be able to sell the coins. It sounds obvious, but so many buyers focus purely on trying to get as much gold for their money when they invest that they forget to consider the liquidity of the gold.
Liquidity makes the best gold coins
Remember that your profit is only realised on physical gold when you actually sell the coins at a profit. So when buying coins your primary focus must be on choosing well-known coins in desirable condition. So please don't be tempted by an obscure coin just because its £10 cheaper than its globally renowned alternative.  With this in mind, any of the well-known bullion coins are a safe bet. These could be Sovereigns, Britannias, Krugerrands, Eagles, etc. You can find a comprehensive list with thorough descriptions at Bullion coins.
A novice should never try to be too smart by delving into the world of numismatic or historical coins. These generally present high potential profit, but also large losses for those without market experience.  Proof coins should generally be avoided by the gold investor as you won't necessarily get the full premium back that they command.
Sovereign coins
For very modest investors it can be fun to select a variety of bullion coins for your portfolio, perhaps choosing some Sovereign coins with an interesting background or coins with beautiful designs.
Queen's Beasts coins
For those seeking a chance to turbo charge their returns and willing to take a modest increase in risk, the Royal Mint's Queen's Beasts series of coins can be a clever option.
This is a series of 11 one ounce 24 carat gold coins (also produced in silver and fractional versions), which are limited in issuance. In contrast to the Britannia or Sovereign bullion coins which are unlimited and mass produced, the Queen's Beasts coins have been released coin by coin, every 6 months. Once a particular version is all sold, they're not produced any more.
This relative scarcity, combined with a degree of collectability, has pushed up premiums on these coins far quicker than standard bullion coins.
While the first 8 coins in the series already command high prices, the most recent 2-3 coins are still being produced, albeit not for long. Therefore, premiums on the most recent releases are still only slightly higher than the standard Britannia. While there's no guarantee that their prices will mirror the earlier coins in the series, there's a good chance.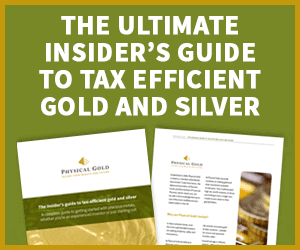 Tax efficiency
However, for those UK investors considering a more sizeable investment you must consider factors such as tax. Capital Gains tax was recently increased for higher rate tax payers in the UK to 28%. That means that if you sell your gold coins at a profit exceeding your annual limit (currently around £12k) then you'll pay away almost a third of that excess to the taxman. Any other assets you sell in that year will use up that £12k limit too. So if you sell shares or an investment property and make a profit, you'll no doubt be paying CGT on all your gold profit!
---
Download our FREE 7 step cheat sheet to successful gold investment here
---
The great news is that with some careful planning and help from a reputable gold dealer, you can source tax free gold coins. Britannia,  Sovereign and Queen's Beasts coins are all free from Capital gains Tax for UK residents due to their status as legal tender. Quite simply the taxman cannot tax the movement of legal currency. For this reason, together with the fact that these two coins are amongst the world's best known, most UK investors are best off investing into these tax free gold coins.
The most important rule with gold coin investing is that everyone's situation, needs and motivations for buying differ, and so the best gold coins to buy may also vary. This is where the real value of a knowledgeable gold dealer pays dividends!
Economic instability
With central banks around the world still printing QE money going into 2022 to support their Covid-affected economies, the value of fiat currency is diminishing. Signs of inflation, possible interest rate increases and tax hikes, suggest to many experts that a global recession, the size of which we've never known, is upon us.
It's no surprise then, that investors are increasingly turning to gold to provide some diversification and protection from the coming economic storm. But if most people are asked which gold coins to buy, they will be stumped.
The Krugerrand coin is one of those coins which most people, even my grandmother, have heard of and this is for good reason. For many, it represents one of the best choices of gold in which to invest your hard-earned money.
A South African coin first minted in 1967, the intention was to lure global investment into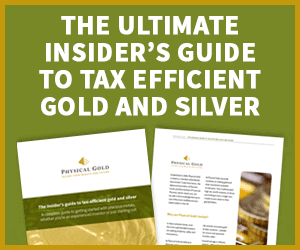 buying gold coins from South Africa's rich gold reserves. Up until recently the Republic was the number one producer of gold and has only just been overtaken by the Chinese powerhouse.
To appeal to the investment market it was the first coin to contain exactly 1oz of pure gold, ensuring a straightforward marketing proposition compared to the likes of a Sovereign which contains 0.2354oz. Interestingly this fixed gold weight rather than a fixed face value (like most other bullion coins) meant that the Krugerrand coin represented a convenient store of wealth regardless of inflationary levels.
Krugerrand coin most common globally
Despite no face value, the coin is legal tender in its home country and is therefore minted in a durable alloy mix. Its overall gold content is 22carat or 91.67% pure as the gold is alloyed with copper to provide resilience and maintain its integrity. This is one of its major selling points now.  With approximately 50 million in circulation, it represents one of the most active secondary markets in gold coins and a vast majority of the Krugerrands we see of 30 or 40 years old are still in fantastic condition.
Indeed due to the huge number in circulation and its global recognition, the depth of the Krugerrand's liquidity is only matched by that of the British Sovereign, a coin that has built up its liquidity over many more years. There are more Krugerrands in circulation than all the other gold bullion coins combined.  As an investment into a physical asset, this is very important. Just like when buying and selling a house, it is not only the price you manage to purchase the property at but also the sale price which will determine your profit. If you buy a house for a great price but it's on the main road and appeals to a very niche market, then it is more difficult to sell and the eventual sale price will inevitably be affected. The same goes for gold. Buy a Krugerrand and you'll be able to sell the coin easily at any time, maximising your chances of securing a good price.
---
Download the 10 secrets to selling your gold coins at the highest price. FREE pdf here
---
Incredibly by 1980, the Krugerrand coin accounted for 90% of the gold coin market. It's a telling recognition of its success that it has spawned so many other copycats worldwide including the Canadian Mapleleaf in 1979, the Australian Nugget in 1981, the American Eagle in 1986 and the UK Britannia in 1987.
So the Krugerrand is a very liquid coin, easy to buy and sell and it maintains its condition well. But how does it's price compare to other 1oz bullion coins? From what we see at Physical Gold Ltd, the Krugerrand offers amongst the best value of ANY 1oz gold coin. Due to its resilience to scratches, I'd recommend buying second-hand coins rather than the most recently minted. Like a new car's premium, it's almost always better value to buy a 'nearly new' version. Brand new Krugerrands can be 3-5% more expensive. I'd also try to steer clear of the smaller half, quarter and 1/10th ounce versions as premiums rise with each smaller coin. I'd also avoid Proof versions of the coin. Although pretty, I'm not convinced you'll receive the same premium that you paid for the coin when you come to sell. Your best bet is to stick with the better value bullion version.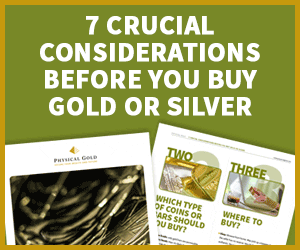 The only potential drawback I see for UK investors as that of Capital Gains Tax. Like a majority of other assets, any profits on Krugerrands have to be declared and are liable for tax of up to 28% if you breach the modest thresholds. Now, this may not be an issue if you only buy a handful of Krugerrands, have no other assets to breach your tax-free threshold or, the sin of all sins, decide not to declare the sale to HMRC.
However, for those playing by the book who invest £10k or more into gold coins, the last thing you'll want to do is give almost a third of your profits back in tax. For this reason, we always prefer mixing Krugerrands with a portfolio of coins such as the UK tax free coins – The Sovereign and Britannia.   This way a shrewd investor can dispose of these assets strategically so they never pay any tax at all!
Contact Physical Gold
Is a Krugerrand a wise investment? You bet! Why not contact Physical Gold Limited to discuss Krugerrand gold coins and silver coins investment. Call us on 020 706 0 9992 to also discuss buying gold bars and silver bars too. Visit our contact page for general contact information.
Collecting gold coins
If you're a coin collector, numismatic scholar or just a hobbyist with an interest in gold coins, it's likely that you already have a great deal of knowledge of the UK gold coin market. Turning that knowledge into a profitable investment for your future is a very realistic endeavour, especially given the positive state of today's gold coin market.
As you may already be aware, there's a sweet spot in the UK market at the moment for semi-numismatic coins. In particular, Victorian, Edwardian and Georgian sovereigns are trading at higher prices than brand new sovereigns. These higher prices are due to the scarcity of these coins compared to their newer compatriots. This presents a prospective opportunity for collectors, who may wish to retain their collection for now, in anticipation of a potential value rise as the coins age. The alternative is to cash in on an existing opportunity to trade the coins, at a price currently above their intrinsic gold weight.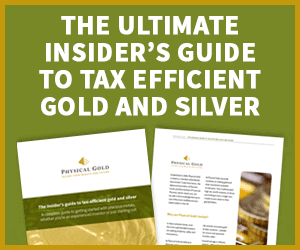 If you're new to collecting gold coins, it is important for you not to make mistakes when buying gold coins. One of these is purchasing from a TV infomercial. There are many TV commercials which promise collectors on the best deals on the rarest of rare coins. The problem with buying off these shows is that it will never be the best deal, no matter what they say.
---
10 steps to maximizing your profits with gold coins. Download the FREE PDF now
---
Simple logic should tell us that there are exorbitant marketing and advertising costs involved in selling coins in this manner, including the costs of producing the infomercial. These costs will be added on to the price of the coins, making them a lot dearer. Another point to consider is the rarity of the coin. If a coin is being mass marketed through advertising, it means there is a huge supply of the coins in order to meet the demand. This also means that they cannot be very rare, and often these commercials talk about the rarity of the coin in a bid to lure you into purchasing. A quick online search of the same coin will prove that it is available from other reputable sources online and offline dealers often at far more reasonable prices.
Gold investment research sources
It is also important to research a coin properly before purchasing it or speak to a gold investment expert. A good starting point is the Numismatic Guaranty Corporation (NGC) or the PCGS. Both of these are reputed coin certification companies and their websites contain a wealth of information about rare coins and their values. Another great source of information about which rare coins to buy are the mints around the world, like the Royal Mint. When buying a rare gold coin, one must ensure it is certified and graded by a professional grading service. If the coin is in a slab, it should have been encapsulated by the NGC or PGCS, otherwise, it may not be in a condition that the seller claims it is in. Likewise, one should never remove a coin from a certified slab as it would affect the value.
This is crucial….
Another point to note is that a rare coin should never be cleaned. Cleaning it with solutions will simply damage the coin and erode its value. Touching a coin with bare hands is yet another complete no-no. Coins should only be handled when wearing gloves. Last but not least, when a coin is sold as a low mintage, it does not mean that it is rare. The intrinsic value of a rare coin is directly proportional to its demand, not to the numbers that were minted.
Numismatic gold coins
The above scenarios are two examples of opportunities available to utilise your knowledge of coins for your benefit. The value of gold coins is based on their gold content, coupled with a further premium reflecting their historical worth and scarcity. Because numismatic coins are valued this way – both on gold weight and historical value – it's possible to achieve greater gains than you may otherwise be able to achieve, if you were solely investing in modern coins. This can be particularly true if you begin to save now, for the longer term, or have amassed a collection already which you're willing to start liquidating
What should I be aware of…
However, if you're just starting out in your coin collecting and investing, it's wise to take care when interacting with numismatic or semi-numismatic coins. As some trade significantly above their intrinsic value, it's feasible that you'll pay a much higher premium. And whilst you may be able to recoup this premium upon sale, you may find yourself in a situation where it's difficult to find a specialist buyer willing to match your valuation.
Specialist collectors may also wish to add to their holding with modern gold coins. Agility is required to capitalise on semi-numismatic coins, as they need to be purchased when premiums are low and sold at times when premiums rise. However, new sovereigns can be used to add flexibility to your collection and ensure you enjoy the benefits of owning gold coins over a longer period.

Help from Physical Gold
Whether you're a new or experienced collector of coins, Physical Gold can help with information on your collection, whatever your financial requirements. To learn more about how we help collectors and private individuals just like you, contact us here, call 020 7060 9992 or download our Guide to Investing in Gold and Silver.
Image Credit: Prawny