We are the UK's preferred choice
01.
Great value and low premiums
Rather than stock tens of thousands of items to appeal to every type of buyer, we choose to focus only on gold coins, silver coins and both precious metals in bars, which are best suited to customers maximising profits. That means we supply more of the gold bars, silver bars and coins that matter, so our purchasing power with the world's mints enables us to secure lower premiums for our customers. We proactively check our competitors' rates twice a week to ensure we always remain amongst the lowest prices available so you can get started on your investment journey without overstepping your budget.
02.
Over 1,000 5-star reviews
We're addicted to getting great feedback, so we're really proud that so many of our customers love our service and prices. The vast majority of our customers make many repeat purchases and recommend us to friends and family. That level of trust serves as a reassuring indication of customer satisfaction. But what do our customers think about their experience with Physical Gold? You can read what our customers have to say here on reviews.io, Google Reviews and Trust Pilot.
03.
Buyback guarantee
We're just as much buyers as sellers. Our buyback guarantee provides the peace of mind that you can sell any items you've bought from us with ease and speed. That way, you can make a profit when you're ready. And because we only sell the best-known coins (such as gold Sovereigns and Britannias), and bars like those from Metalor, our buyback prices are amongst the highest in the industry. So, you can maximise your return on investment and profit with peace of mind that you're in safe hands. Read more about our buyback guarantee.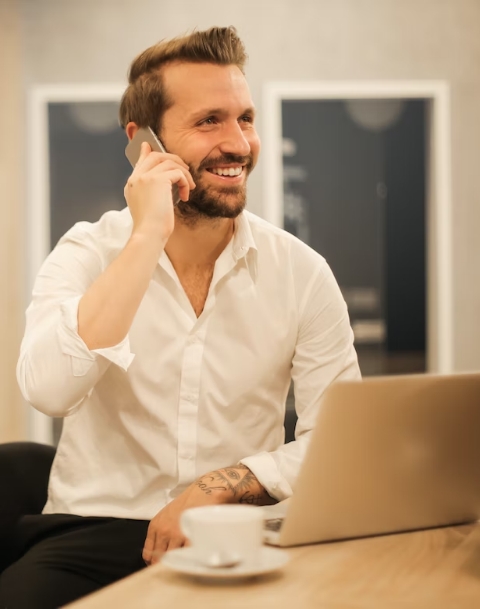 Flexible and personal approach to each customer's needs
We understand that everyone is individual. Some of our customers want to do all their own research, teaching themselves about each type of coin and how to remain tax efficient.
We understand that everyone is an individual, which is what defines our customer service and experience.
Some of our customers want to do all their own research, teaching themselves about each type of coin and how to remain tax efficient.
Others are overwhelmed by the vast choice of coins and bars available and are looking to ask our expert team for advice and guidance.
That's why we offer everyone as much or as little guidance as you need. Some customers are happy using our portfolio creator to choose their investment, while others appreciate running through questions with us on the phone to ensure they make the most informed choices.
If you're only at the beginning of your investment journey or would like advice, you can always get in touch with our experts.
All our customer service team are trained to suggest solutions based on each customer's priorities rather than generic blanket guidance. After all, we know that if our customers surpass their investment objectives, we'll get more repeat business and recommendations.
And what's in it for you? You get to build a strong portfolio that will allow you to make the most of your investments.
Range of investment solutions
We're constantly thinking of ways to help our customers achieve better investment results. Whether you need a hand in choosing Capital Gains Tax-free gold and silver coins or creating innovative solutions, we're ready to make your investment journey easier.
01.
Lump sum purchase
A lump-sum purchase of gold or silver can be suitable for those wanting to add to their portfolio immediately. Take advantage of volume discounts by either selecting your own portfolio or using our Director's Pick service to use our team's expertise.
02.
Monthly Saver
Just like saving into a cash account, such as an ISA, it's possible to gradually build your holding over time through regularly scheduled gold or silver coin investing with our Monthly Saver. This makes an investment affordable for all, providing greater flexibility when it comes to growing your holding. Building a strong portfolio doesn't need to break the bank.
03.
Pension Gold
Like other forms of investment, such as shares, it's also possible to hold gold as part of your Self Invested Personal Pension (SIPP). This purchases investment gold bars as part of your pension funds, locking away the value until you need it for your retirement years. If you start thinking about your future now, you'll be able to live through your later years comfortably and enjoy a sense of freedom.
Accreditations
Gold or silver purchased from the public is tested and verified by our numismatic team and rejected if it doesn't meet our strict standards. Regular stolen and fake goods alerts are circulated within the BNTA, so we ensure no sub-standard or counterfeit metals can enter our system. Physical Gold Ltd is proud to hold the following accreditations: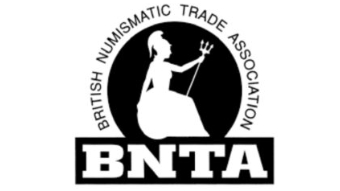 British Numismatic Trade Association (BNTA)
The most significant and respected association for coin dealers in the UK. As members, we operate under their stringent standards and code of ethics. Dealers wishing to become members are vetted by existing delegates, ensuring the integrity of any new applicants.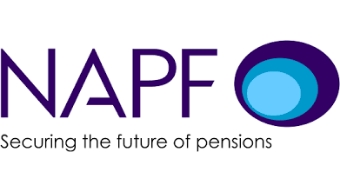 National Association of Pension Funds (NAPF)
Our leading involvement with pension gold led to our membership of the National Association of Pension Funds (NAPF), which means we're kept up to date on all pension developments.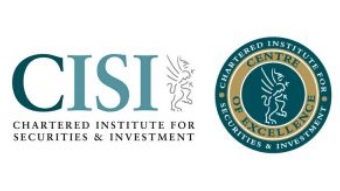 Chartered Institute for Securities & Investment (CISI)
The NAPF has now been absorbed into the Chartered Institute for Securities & Investment (CISI), and as a member we receive the latest regulations, to help us develop new and innovative investment solutions. All our pension bullion adheres to the strict SIPP regulations stipulated by HM Revenue & Customs. We have formed partnerships with around 10 leading pension providers and benefit from each of their guidelines for pension transactions.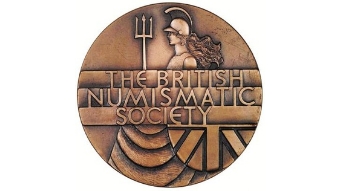 British Numismatic Society
Founded in 1903, this well renowned UK based organisation focuses on the study of money, coins and medals based. Despite its UK domicile, the Society benefits from highly regarded international members ranging from dealers, academics and museum professionals. The society is governed by Officers and Council, who set a series of by-laws.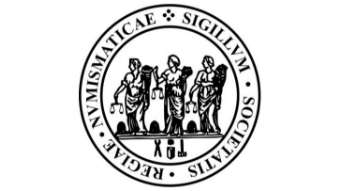 Royal Numismatic Society
Founded in 1836 as The Numismatic Society of London, is the UK's foremost association for numismatics – the study of coins, medals and related currency items.
Reputation for best customer service in the industry
We believe our customers deserve to receive exceptional service every step of the way. From initial guidance and answering your questions to updates on order dispatch, we put you first. No robots here, just human beings ready to help.
So, what are you waiting for?
Join the Physical Gold community and start your journey towards a strong, balanced portfolio today.
Secure storage or FREE insured delivery
We offer the choice of segregated and insured storage of your metals or FREE insured delivery within the UK. So, you don't need to worry about the logistics of your investment and focus on your goals and profit. Read more about our range of storage and delivery options.