When investing in any form of silver, it is recommended that you always go to a reputable broker. Lots of companies offer similar deals or services and it's easy to be swayed by promises of deals that are more often than not too good to be true. A reputable broker will have extensive knowledge of the market and will able to properly advise you on the right investments for your requirements. Here is an idea of what to expect from a reputable broker.
Transparent pricing
A reputable broker should always be transparent about their prices. Before working with any broker, you should make sure there are no hidden costs involved as some brokers will charge extra for insurance and shipping costs. You may also want to find out what rates they charge to cover their admin costs, as well as these, can vary a great deal from broker to broker.
They know the market
If you're planning to invest your hard-earned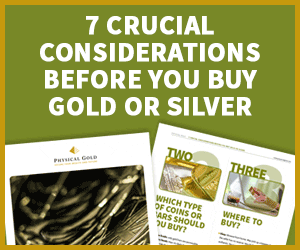 money on something, then you want to make sure you're getting the best possible deal. A reputable broker will know the silver coin market inside out and will be able to tell you valuable information such as how you can make the best possible return from your investment and the most tax efficient ways to invest in silver.
They'll act in your interest to ensure the safety of your investment
A reputable broker will ensure safe delivery of your goods by providing insured shipping and real-time tracking. They may also offer you secured storage of the goods in their own vaults or secure delivery to a vault of your choice. Some brokers may even have a physical office or premises where you can personally take delivery of the goods by arrangement. Before purchasing silver coins through a broker, you should first make sure of their policies with regards to access to your goods. For example, can you access the goods at any time? Are you able to withdraw the goods whenever you wish? These are all questions you should be asking your broker before investing with them.
Access to a wide range of suppliers
A reputable broker will have access to the best suppliers. As an investor, this means you will benefit from the best selection of goods at the best possible prices. At Physical Gold, for example, we offer a huge selection of silver in a variety of forms including bullion coins, semi-numismatic coins, and silver bars.
High standard of customer support
When dealing with any broker, good customer support is essential. A reputable broker should be easy to contact whilst also being able to offer you the investment advice you need. You also may want to check that they offer some form of telephone support, particularly if you don't have much previous experience of investing in silver.
How to check whether a broker is reputable
Before buying through any broker, you should first do a bit of background research to check that they are who they say they are and that their services are legitimate. There is a lot of bait and switch companies out there, particularly online, so you need to make sure of their authenticity. A good place to start is by checking review sites and reading what other people have said about them. If they are an established broker and have been about for some time, then they should have accrued a fair amount of reviews allowing you to make an informed decision over whether or not to go with them. The top dealers will be members of the British Numismatic Trade Association (BNTA) as well as other smaller society's such as The Royal Numismatic Society.

Purchase silver coins through Physical Gold
Physical Gold is one of the UK's leading dealers in gold and silver. We offer a range of tax-efficient ways to buy precious metals at market leading rates. Should you require our assistance, Physical Gold's brokers can offer you their valuable expertise, helping you put together a portfolio of hand-picked, high-performance silver coins. To speak to one of our experienced advisers today, please give us a call on 020 7060 9992.
Image Credits: Wikipedia and Money Metals