Holding gold in your portfolio might be one way to invest and protect your purchasing power, but there is now an alternative asset that has soared in popularity within recent years: cryptocurrency. 
Daniel Fisher, Managing Director, Physical Gold, believes we may now be living in a world where investment in both gold and cryptocurrencies can form a stable and speculative portfolio for investors.
Crypto & Gold's relationship
Quite often I am asked the question: 'Should I invest in an emerging asset like Bitcoin or a traditional safe haven like gold?' As the UK's leading provider of gold and silver coins and bars, it should be in my best interests to say 'gold, of course!' but, driven by changing markets and unsettled Covid-19 economies, I'm becoming increasingly aware of the pull for investors in cryptocurrency – which in turn, is being invested into the precious metal market.
For hundreds of years, gold has dominated the safe-haven asset arena. Some investors like to think of gold as insurance for their money. If there is a concern about a nation's currency, or if there's an economic collapse, people usually turn to gold because it benefits in times of crisis. During recessions and times of global turbulence, gold can commonly return more than 30% in a year.
But for those seeking the possibility of mega gains, crypto is tempting many new investors.
While Bitcoin was launched just over a decade ago, cryptocurrencies are beginning to achieve widespread recognition. Historically, those who did not want to ride stock market swings to their full extent invested in gold. However, the exponential growth and increasing popularity of cryptocurrencies over the past year has sparked the interest of many investors.  
Why gold
John Carter, founder of Simpler Trading, says "gold has over 5,000 years of history on its side and isn't going anywhere, which means it is super safe." He's right; gold is valuable as a material for consumer goods and it is scarce. Regardless of demand, gold supply remains low. It cannot be manufactured like a company issues new shares, or a federal bank prints money. Measured against highly volatile cryptocurrencies, gold certainly offers more stability. 
Cryptocurrencies fluctuate violently – the rarity and lack of a central authority contribute to this as well as popular culture. Both political and social trends influence cryptocurrency to a higher degree than gold, making precious metals a far safer option. And, while gold prices have experienced volatility similar to stocks in the short term, over time, the precious metal's value remains stable.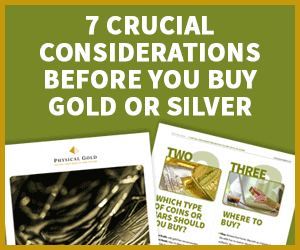 The reports of gold's demise have been greatly exaggerated. Cryptocurrencies are certainly a legitimate asset and have the potential to be a true "store of value" – joining a select group of assets, commodities and currencies that can be saved, retrieved and exchanged without deteriorating in value. However, gold has at least a 5,000 year head start as a widely-accepted, global medium of exchange and value, and the gold market enjoys great depth and liquidity. The total amount of physical gold held by investors and central banks is an estimated $3.7 trillion. 
A match made in heaven
Although some cryptocurrencies have experienced meteoric rises fueled by speculators, having exposure to both gold and cryptos makes sense as our idea of money moves into the 21st century. 
Undeniably, there has been clear evidence of a shift in the market. As this new crypto-sector evolves, Physical Gold has seen incredible growth in the "pair trade" between gold and cryptos – investors who swap their digital coins for physical gold and silver, and sometimes back again. 
We know that diversifying a portfolio can help mitigate risk and potential loss. Today, most investors embed this tactic into their investment strategy, with many arguing that cryptocurrencies and gold are actually the perfect match for your portfolio. 
Although Bitcoin doesn't have age on its side, its soaring popularity reflects genuine investor interest. The crypto revolution has led to an explosion in both the number and value of other digital currencies. Cryptocurrency promises potentially high returns and diversification, but at the cost of security and investors still view precious metals as the stable value store during turbulent times.
If you're looking for a safe-haven asset that is negatively correlated to other assets, gold has an important role in the stability of your portfolio as a "buy and hold" investment. It also acts as a diversifier, inflation hedge and capital preserver. All of these benefits can result in positive returns over time.
The case for Bitcoin is speculative given that it doesn't have much utility yet. It is, perhaps, a gambler's playing field – which for many investors is an intriguing and exciting prospect, but, by also investing in gold they can sleep easy knowing they have their gold in their pockets, while also taking a venture in the cryptocurrencies market. While many crypto projects will fall to zero, physical gold bars and coins will always have an intrinsic value.
Both cryptocurrencies and precious metals can be islands of security in an ocean of financial turbulence. Both will play vital roles as repositories of value, especially in a world plagued by economic and political uncertainty. Whatever you do, it's important to watch your risk level when buying gold with cryptos. 
The best way to minimise that risk is to use a trusted dealer. Physical Gold offers a convenient and efficient way to buy silver and gold, online with confidence that your purchase is protected by a 3D secure authentication payment system.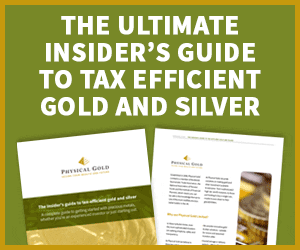 In the coming years, we can expect cryptocurrencies to remain subject to more booms and busts, but gold will always be on hand to offer a way of protecting your wealth in a post-Covid-19 world.  
Whether you believe cryptocurrencies are best suited as a store of value or medium of exchange is somewhat irrelevant. Likewise, if you feel gold is a safe haven uncorrelated with global currencies, or a more trusted alternative to bitcoin, for example, makes little difference. Provided you see value in both, there's undeniably benefits to acquiring both.
Personally, it makes sense to buy both. An investor's appetite for risk will determine how their money is split between the two asset classes. Diversification is key no matter which route you take. Adding cryptocurrencies to physical bullion can offer security and speculation to your portfolio. So maybe, as we move into our new-normal, now is the time to stock up on both and join the many investors who are privy to this dual investment. 
If you're looking to make the switch from crypto to precious metals, Physical Gold has a variety of gold bullion bars and coins that you can invest in, ensuring your portfolio is safe and stable amidst an ever-changing and volatile market.
Image Sources: Antana and Digital Money World