Is it a good time to buy gold as an investment
The phrase we hear more often than any is; "Is now a good time to buy gold ". I'll address that in this update.
One good phrase for timing the gold market is; "Its not the timing of the market, but time in the market". Trying to buy at the bottom and sell at the top may sound like a wise strategy, but in reality it's impossible and can lead to reducing your returns and security. The fact is that holding gold over the long term has proven over the years to provide a secure storage of wealth and outperform inflation.
But I don't want to just beat inflation, I want big returns…..
It's human nature to want to beat inflation by a large margin and gain more substantial returns. So timing in and out of the market plays a role in achieving this.
While it's impossible to predict the future, despite many so-called market experts making gold price predictions, timing is about stacking the odds in your favour. This means you look at market fundamentals and choose to invest in assets which look most likely to perform well.

While allocating your money into different asset classes is always recommended, it's fair to say that now seems like a good time to buy gold.
Because gold has such a long history, we're able to see how gold has performed before to help predict how it might perform over the next few years.
The gold price has almost always risen in times of severe economic downturns.
Are we heading into an economic downturn
Even before the pandemic, markets were overheated and global debt at record highs. Since Covid took hold, Governments around the world have opted to print more fiat money to support their suffering communities in the form of furlough support. Now, nearly 2 years on from the start, there seems to be a lethal cocktail mixing which could lead to the mother of all recessions.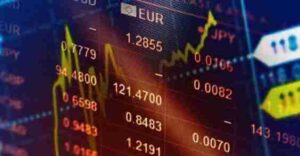 The following ingredients are now in play;
Inflation is rising quickly around the world. This is expected when Quantitative Easing programs around the world have been operating at full tilt. Increase the supply of a currency, and it's value will fall. But we're also witnessing inflation from broken supply chains. Petrol, building materials, electronic components for cars, food, carbon dioxide, the list goes on. They are all contributing to prices rising at alarming rates. Consequence; Money in the bank is losing value every day. The cost of living is rising. Interest rates will rise soon, increasing mortgage payments for many.
Tax hikes are being put in place to try to reduce (or more realistically stem) the spiralling debt. This can be in the form of increasing National Insurance, reduced tax free thresholds for taxes like Capital Gains, and reduced welfare. Consequence: Less disposable income for the average person means economic growth will be strangled
Continued restrictions are dampening trade. Travel limitations and business restrictions are preventing businesses getting back to anywhere near full capacity. High streets are quiet and shops are closing. Furloughing has ended so the safety net is now gone. Consequences: We're likely to see a spike in companies going under and individuals losing their jobs
Equity and property markets will likely fall in response to negative growth, poor company performance and less ability to afford to move home.
Continued uncertainty will dampen consumer and corporate confidence. With further spikes in Covid cases, potential further lockdowns and possible 'long-Covid' consequences, companies will limit investment and consumers spend less.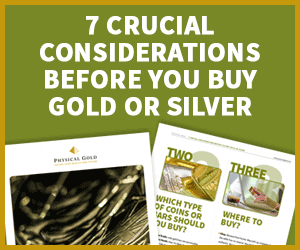 How is gold supply and demand at the moment
During the height of the pandemic, we saw enquiries increase around 700% year on year. That initial rush has calmed, but demand from new investors now seeking the security and protection gold offers as a safe haven, continues to grow. Overall demand remains above pre-pandemic levels and we expect this to rise as recession kicks in.
Institutional money will also increase gold holdings as many competing asset classes suffer. They will look to move allocations out of stocks, bonds and cash, and into gold.
And gold supply….
Supply of new coins and bars is managing to keep pace with demand. However, due to very few gold holders wishing to sell, we still see huge shortages in the secondary market. It has now been 2 years since we saw decent amounts of sellers in the markets. With the looming economic difficulties ahead, I can't envisage this changing anytime soon. Premiums on many gold coins are increasing.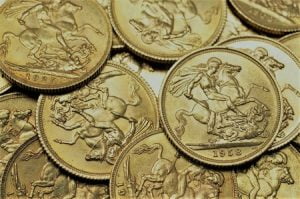 Where is the gold price
As of the time of writing (November 2021), the gold price is moving upwards. It remains more than 10% below it's all time high in 2020, but has gained around 8% in the past month, as momentum builds.
This was expected as we moved out of the furlough support and inflation began to take hold. While we can't predict with certainty where the gold price will move in the short term, it seems that now represents good value.
With all these elements working together and interest rates likely to rise for the first time in a decade, it seems like now is a good time to be buying gold.
[button size="medium" style="primary" text="Shop Tax Free Gold" link="https://www.physicalgold.com/gold-coins/" target="_blank"]