Understanding ISAs
What Is An ISA?
Individual Savings Accounts (ISAs) provide a tax-free savings and investment vehicle allowing UK individuals to allocate a limited amount of money every year.. Any returns made on this money are protected from taxation, including Capital Gains, Income and Dividends.
It's essential to be aware of varying investment risks as an investor so you know what to look out for and how to create a diverse portfolio that takes the appropriate amount of risk.
ISAs are popular as they can be set up relatively easily and offer the average investor a way to invest tax efficiently. These accounts will be opened through a bank or building society.
However, other financial institutions could be on hand to provide an alternative. For example, you could work with a private fund manager who makes investment decisions for you.
Different Types Of ISAs
The different types of ISA for your investment are:
Cash ISA: These types of ISA usually include Easy-access cash ISAs, Notice cash ISAs, Fixed rate cash ISAs and Help to Buy ISAs. You'll be able to invest a maximum of £20,000 each tax year into these as of the 2022-2023 year and are risk free, as long as the banks themselves remain solvent .
Stocks and shares ISAs: These allow you to invest into funds with the money in your ISA, but your capital is at risk as with all investments.
Innovative finance ISAs: Essentially, the money in your ISA can be loaned to borrowers and businesses by your bank. You will obtain interest on this (split with the bank), but money can take a while to withdraw and is at risk if borrowers don't pay.
Lifetime ISAs: These have a maximum of £4,000 investment per year, but they do offer larger bonuses of 25%. They are heavily restricted, however, and can usually only be withdrawn from if you're buying your first home or are over the age of 60.
By far the most popular type of ISA is the cash option. These have the highest deposit limits per annum, are secured by the FSCS, and, if you choose the right one you'll be able to withdraw without penalty
The Benefits Of Investing In ISAs
Even though overall, for most serious investors, we would recommend owning gold as part of your portfolio, that doesn't mean that there aren't benefits attached to using an ISA.
For those looking for an extremely low risk way to invest money, then there aren't many better alternatives. Some benefits of investing via an ISA are:
Money is secure within a bank or building society.
You pay no tax on the interest.
You do not have to declare the money on tax documents such as your tax return.
Funds are protected by the Financial Services Compensation Scheme (FSCS), which usually offer protection up to £85,000 across all accounts held at a bank or building society.
Savings can be passed on with your estate easily and without any fees.
There is also a certain amount of flexibility when it comes to ISAs, as there are a number of different types, depending on your investment needs.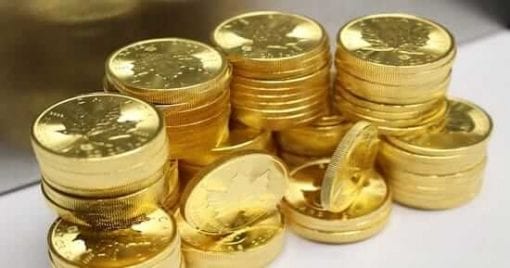 Understanding Gold
What Is Gold
Gold is a malleable precious metal with a long history as a secure store of value. It has been used for 1000s of years as a form of payment, and even today there are types of gold that are classed as legal tender.
Types Of Gold Investment
You can get started with gold investments in a number of ways, not all of them involving the purchase of physical gold. These include:
Physical Gold: This involves actually purchasing the gold, usually in the form of bars or coins, and storing it.
ETFs: Exchange traded funds allow you to invest in the gold market, without actually owning any gold yourself.
Gold mining stocks: You can invest in the companies who mine the precious metals. Though not directly tied to the gold market, usually when the price of gold goes up, so does the value of your shares.
Gold vs Cash ISA - Comparison Table
Performance over time
From 2000-2022, gold has risen approximately 7.9x in value.
During the same time, and given an average interest rate of 2.5%, Cash ISAs will have returned you 0.6/0.7 x your investment.
Restrictions and limitations
No restrictions on selling or upper-level amounts.
Limits of £20,000 per annum, restrictions on withdrawals.
Tax
Gold is VAT free in the UK, and certain investments such as gold coins are also free from Capital Gains Tax.
Free from income tax and Capital Gains Tax.
Volatility and Risk
Known for its lack of volatility and ability to perform well over volatile markets and economic conditions.
Extremely low volatility and investments are protected up-to £85,000 across all accounts.
Additional Costs
Considerations need to be made for storage and delivery.
Penalties for early withdrawals.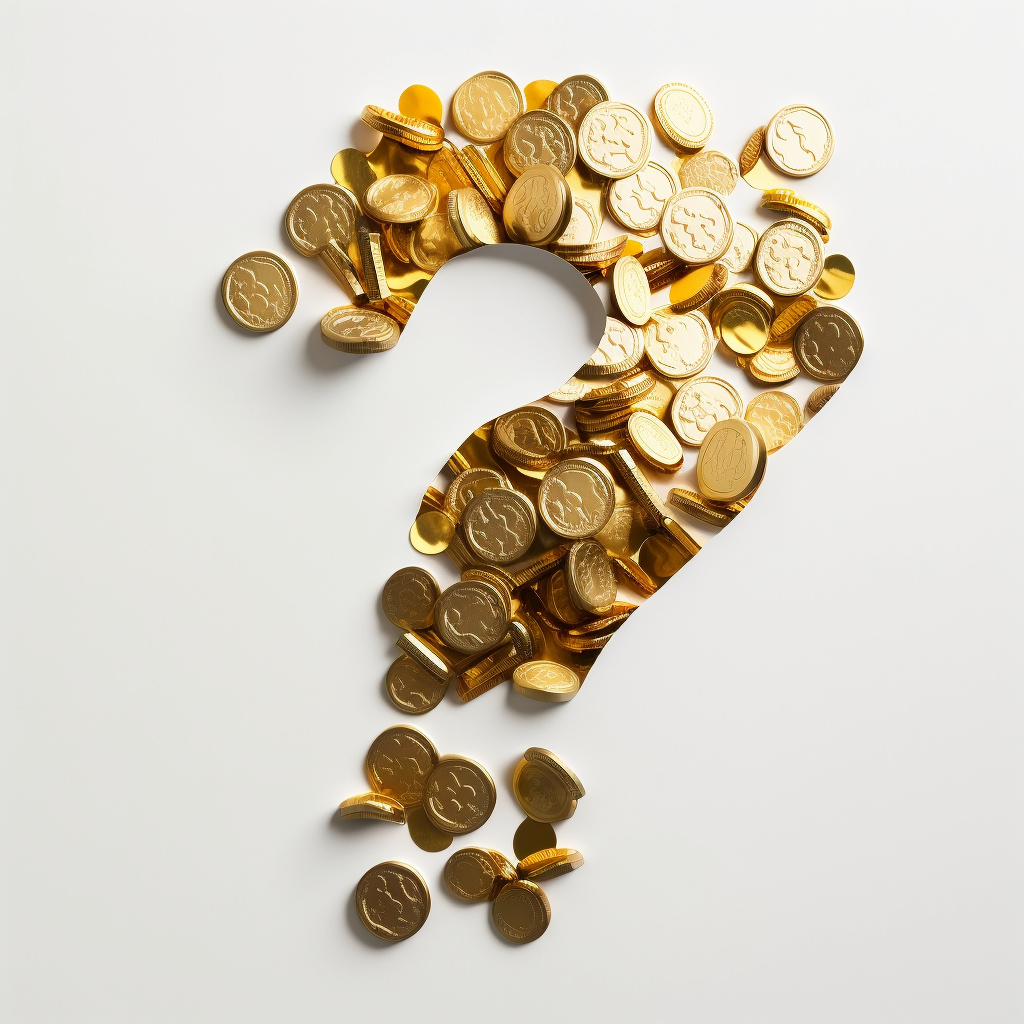 Benefits of Investing in Gold vs ISAs - At A Glance
While there are benefits for investing in an ISA, such as the security, the fact is that the potential upside is far lower than gold. Gold has also shown to be an extremely secure investment, as looking at the historical spot price will show.
There are several reasons why gold is a great investment, especially when compared to ISAs:
Excellent chance of higher, secure long-term gains over ISAs.
No limit to what you can invest.
Flexibility to withdraw and liquidate without penalty.
No contract.
Enhanced tax benefits, especially when purchasing gold coins
No counterparty risk whatsoever.
For investors looking to make secure gains at a rate higher than a traditional cash ISA with less exposure to inflation and interest rates, gold could be an ideal choice.
Performance Over Time
When you consider the performance of both of these over time, gold has consistently outperformed ISA's.
If you consider a £20,000 investment made in the year 2000, at the end of the year 2022 that would have been worth:
If you had purchased £10,000 of gold in Dec 2000, it would have been worth £78,919 at the end of 2022.
If you had put £10,000 into a cash ISA at the same time, it would have been worth £17,216 at the end of 2022, assuming an interest rate of approximately 2.5% on average over the 22 years.
ISA returns are related to the markets and official interest rates, which have been really low over recent years, affecting ROI. There is also the fact that Cash ISAs aren't a good hedge against inflation as they always pay a lower rate than inflation (an effective decrease in the value of money) Gold is well-known for outperforming inflation over the medium to long term.
Verdict: Gold
Gold has increased in value at a much larger rate throughout the 21st century, and has been hands down a better investment during that time.
Restrictions and Limitations
ISAs can lack a huge amount of the flexibility of gold. You will often find with an ISA that there are limits on how much you can invest and withdraw over a specific period. Not only that, but there are usually some severe penalties on the money you hold should you decide to liquidate your ISA before your agreed term. This is particularly relevant on fixed return ISAs.
Gold, on the other hand, carries none of these limitations. There are no caps on how much or how little physical gold you can buy, and there is always a willing market with no penalties should the time come to sell your gold investments.
Verdict: Gold
There is no doubt that there are less restrictions and penalties if you choose to invest in gold over ISAs.
The Ultimate Guide to Gold Investment
Insider tips and guidance to maximise your gold returns
Tax
ISAs and gold both carry with them great tax benefits for your money. Whether investing in an ISA or gold coins you'll find ways that both can be free of VAT, Capital Gains Tax and income tax. It is however worth bearing in mind that some other gold purchases, such as gold bars, could be liable for Capital Gains Tax, so it's always best to do your research or speak to an advisor in that regard.
It's helpful to know that an ISA allowance is put in place to limit the amount that can be deposited. In the UK, this is set at £20,000 for ISAs.
Although the tax benefits are the same, it's important to remember that there are no limits on the tax benefits for gold, and you have the ability to make significantly higher investments.
Verdict: Gold
ISAs are designed to be a way to store value for a small amount of money, and the tax benefits for this reason are fine, although gold carries with it the same benefits without the restrictions.
Volatility and Risk
While gold is known as the standard bearer for low volatility, Cash ISAs will always be considered less volatile.
This is due to cash ISAs being secured by the FSCS and providing consistent returns, meaning there is no risk at all to your initial investment with ISAs. Obviously, Equity ISAs can be extremely volatile and high risk, depending on the type of equities bought. Buying individual stocks in high risk sectors through an ISA is the most risky as performance is dependent on one company. It's the classic case of all your eggs in one basket. Conversely, investing in equity funds through an ISA spreads the risk amongst a basket of stocks.
As secure as gold has proven to be over long investment horizons, technically your money is always at risk. Yes, when buying physical gold you will have a tangible asset for your money, but as with most investments it could lose significant value. There is no fixed or guaranteed return.
Downside risk is limited however, and there are also other benefits to owning gold over ISAs. Gold is a significantly better hedge against inflation and volatility in the markets.Gold's value tends to rise the most during a weak economy. During such market downturns, investors tend to suffer losses on most other assets including equities and property values. Interest rates tend to fall in an attempt to stimulate the economy, so returns on bank savings (and Cash ISAs) also fall. Most investors will own a number of different assets, so holding gold compensates when other markets fall.
Cash ISAs are the less volatile investment in themselves, though with that comes less chance for meaningful gains. Gold has shown itself to be strong protection against negative market conditions and over time has proven very low in volatility itself, due to its huge market size.
Verdict: ISA
Cash ISAs are the less volatile of the two, though gold has proven itself to be extremely low volatility over time and has a far higher upside.
Additional Costs
Storage cost for gold: Depending on how much you invest, you may want to have your gold stored in a secure vault. This will incur you an additional charge of around 1% per year, though our guide explains the details of gold delivery and storage.
Management fees for Equity ISAs: If opting to invest into equities, many funds will command annual charges of between 0.1% and 2%, depending on the type and complexity of stock funds.
Penalties on your ISA: The fact is that for many of the better ISAs (with higher rates), you'll be tied into terms which will penalise early withdrawal. If you feel you will need access to your money at any time, then be sure to research penalty fees if you were to choose an ISA.
Transaction fees on gold: When you buy gold, you'll pay a spread above the gold spot price. The size of this spread depends on the quantity and type of gold coins or bars you purchase. This covers costs such as refining, production and transport. A good gold dealer can advise how to limit this margin to 6-8% through optimal selection of physical gold products. However, the gold price will need to appreciate by this amount before you're in profit
Verdict: ISA
There will be more additional fees with physical gold than with an ISA, mainly due to the fact you'll have an actual product.
What To Do Next
There are benefits to both ISAs and gold; however, history has shown us that gold has the greater upside, and can cater for a range of budgets, not just large investors.
You can buy directly from ourselves as one of the UK's leading gold dealers, and we have made a number of tools available to you to help you take the next steps.
If you're looking to buy gold coins or bars, we are a trusted and renowned broker :
We are accredited by the British Numismatic Trade Association (BNTA).
We have over 1000 5 star reviews.
We offer buy back guarantees for your investments, guaranteeing you great rates and security.
We are available to talk to you about your requirements: you can call us directly on 020 7060 9992 or simply book in a call for a time that's convenient.
Browse Gold Bars and Coins
Read Our Expert Guides
See some of the best gold coins you can invest in, in 2023.
Look at diversifying your portfolio with gold bars.
See how we can help you with insured secure storage, taking away any concerns.
See Related Content
See our gold coins buyers guide for 2023
Check out the difference between gold and silver
Discover whether gold coins or gold bars are the best investment for you