Jargon Buster
A guide we have put together to help understand – gold jargon, gold lingo, gold terminology, gold terms, gold definitions, investing jargon, silver jargon, silver terminology and silver terms. As an investor keen on investing in gold or silver, it's important to be up to date with silver and gold terminology. The precious metals market has several such terms, which it would seem are known only to savvy investors. When trading in gold and silver, we need to be aware of these terms as parties we deal with, such as gold investment brokers, financial advisors, numismatists, all use these terms in one way or the other when dealing with clients. There are key terms to be aware of, for example, gold and silver are measured in troy ounces. The troy ounce is not the same as a regular ounce. A troy ounce is 31.103 gms. This means a troy ounce is 1.09 regular ounces. This is an interesting example. Often, investors buy a 100-ounce gold bar. They would expect that it weighs 6.25lbs on the scale, but when it shows 6.85lbs, it often leaves them confused.
Similarly, there is a difference between sterling silver and pure silver. Pure silver, otherwise known as 'fine silver' is the purest form of the white metal available in the industry, which has a purity of 99.9%. However, the problem with using fine silver to manufacture jewellery or silverware is that it's way too soft and malleable. These items, which enjoy high demand from customers require a much harder version of silver that can hold shape, as well as provide a durable, shiny exterior. After all, the lure of silver is in its shine and sparkle. So, manufacturers use another form of silver, called sterling silver, which is, in fact, an alloy. It's only 92.5% pure silver, while the other 7.5% consists of base metals.
Decoding the jargon
Every trade has its own technical language that we often call lingo or jargon. Have you ever heard two doctors having a conversation? They usually use a lot of words which are a part of medical terminology, and they look like they perfectly understand each other. However, it can be frustrating for a layperson, to whom it all sounds like double Dutch. Now, as an investor, you need to learn the precious metals business first. How else are you going to make money out of it if you don't understand it in the first place? So, you need to learn the language of the trade. The minute you do that and go have a conversation with a gold trader, you will be taken seriously right away. Now that you speak the language, you're one of them and you won't be treated like a novice. Gold and silver terminology also comes in handy when doing your own research. All investors do their research on the market before making purchase decisions. Familiarity with investment-related jargon is essential for you, especially if you're new to investing in precious metals.Learn all about jargon by watching, "Gold & silver investment jargon explained"
Call our team of consultants to learn more
At Physical Gold, our team of consultants are ever ready to guide investors just like you in learning more about the market. We believe that savvy investors are important in creating a balanced marketplace. Call us on 020 7060 9992 or contact us via email to connect with one of our consultants. We will try our best to avoid unnecessary investing jargon!
An A-Z Glossary of Terms for Gold and Silver
Listed below is an A-Z of many gold and silver terms you will find in the gold and silver industry. These are arranged in ascending alphabetical order.
A – B

C – G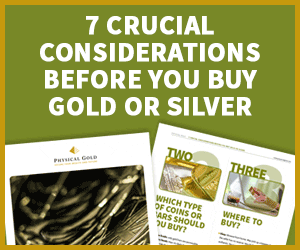 C – G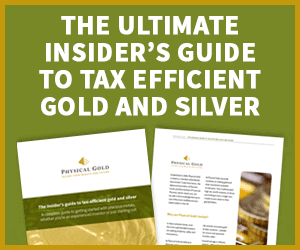 C – G