Gold investment versus diamond investment
Diamonds are forever, goes the old song by Shirley Bassey. But which is the better asset class of choice for long-term wealth building? Gold or diamonds? Of course, much like gold, silver or any other precious metal, a diamond is a great store of value and is a desirable and investable asset class. However, in order for us to unlock this value, we have to find a buyer who will be willing to buy it at a higher price than we bought it in the first place. In order to find the answers to this all-important debate for investors, we need to first understand the pros and cons of investing in each.
Diamond investment – pros
Innate beauty and appeal
Like gold, diamonds too are mined from underground and a rough diamond, much like a gold nugget isn't much to look at. It needs to be polished and cut by skilled artisans before it can attain its true beauty. Like gold, diamonds also have transferable beauty and adds this to the person wearing them.
Power
Diamonds are a symbol of power and are worn by members of the higher echelons of society to establish this. Diamonds enjoy considerable demand globally as a status symbol.
---
Want the inside line on gold investment? Download our FREE ultimate guide here
---
Intrinsic value
Diamonds have an important place in our society to mark important occasions like weddings, engagements and anniversaries. The marketing machine of the diamond manufacturers have, in fact, picked up on this and emotional marketing of diamonds has raked in millions of dollars.
A safe haven for investors
Just like gold, investors often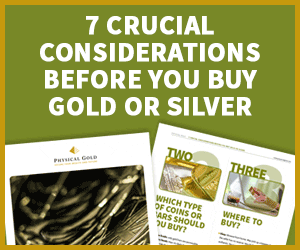 invest in diamonds to steer clear of economic turmoil and crisis in the global capital markets. Diamonds are used as a hedge against forces of inflation and uncertainty in the global forex markets. So, similar to gold, it may be used as a type of insurance against tough times.
Cons
One of the biggest issues with purchasing diamonds is that it generates no yield. So, unlike gold, there is no steady return on the investment.
The diamond trade has historically suffered from a bad reputation through the use of child labour and this has caused huge restrictions on the supply of African diamonds into Europe.
Selling diamonds is not easy and usually, auction houses take their cut during a sale, thereby reducing the return on investment
The diamond market has a steep learning curve and investors need to spend considerable time buying and selling diamonds before they learn the ropes of the industry. Similarly, novice investors can be cheated due to the intricacies involved in the identification and knowledge of good diamonds.
The gold advantage
Gold, on the other hand, is also used as a hedge against inflation as well as disaster insurance. Diversification is a strong factor for investors to invest in gold. But perhaps the most important advantage of buying and selling gold lies in its simplicity. Online gold broking has today revolutionised the gold market. When buying gold from Physical Gold, for example, all one has to do is to register for a free account, select the gold products and add it to the online basket, checkout and pay. Storage solutions are also available if required and if the buyer is taking delivery, the gold is sent via insured post.
Learn about "Gold investment as part of a balanced investment portfolio" in this Physical Gold Ltd. YouTube video.
Call us now to discuss your gold investments
Call our expert investment advisory team on 020 7060 9992 or reach us online and a member of the team will be in touch with you shortly. If you're thinking of investing in gold, look no further. All the products on our website are 100% genuine and come with a buyback guarantee. What's more, our team are always happy to offer no strings attached advice on how to invest in gold and help you choose the right products to meet your investment goals.
Image Credits: Wikimedia Commons and Wikimedia Commons