Many investors who believe in precious metals would look for an alternative to gold at some point in time. Usually, this is silver. Silver is far cheaper than gold and offers precious metal investors an easy entry into the market. However, in recent years, the popularity of platinum has risen. Several jewellery brands manufacture platinum pendants and rings. Many people love the mirror-like finish of platinum and its colour. So, does it make sense to invest in Platinum?
What is Platinum?
Platinum is a white metal that can be found naturally on our planet. It is rarer than gold and its value and demand have appreciated over the years. Platinum has certain characteristics that are different from gold. The white metal is heavier and harder than gold. Since it is less malleable than gold, it can be used in a pure form when manufacturing bars, coins, or jewellery. Today, platinum jewellery is a lot more expensive than gold jewellery.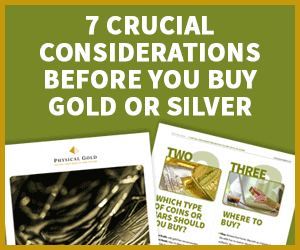 Platinum is also virtually scratch-proof. Gold does not have this property. When gold objects are handled roughly, they get damaged and scratched. Due to their hardness, platinum objects are virtually scratch-resistant, but they may develop small bumps and ridges. This ridging of platinum is natural, and many people believe that it lends an antique look to platinum products.
Investing in Platinum
Traditionally platinum has traded at a higher price than gold, but this dynamic has reversed in recent years. You could argue that platinum represents great value in that respect. However, the platinum investment market is far less developed than gold. This means that there's considerably less choice in products to buy and more importantly, spreads between buying and selling prices are less competitive and therefore wider than with gold investment.
The price of Platinum
The other advantage of investing in gold instead of platinum is usually the price point. Historically, platinum has been more expensive than gold. However, with the rush of investors to buy gold to protect their wealth, gold prices are currently trading at US$1,780 per ounce.
In comparison, the current price of platinum is around US$1,214 per ounce. So, in the current scenario, platinum is more than $500 cheaper than gold. Many investors are therefore investing in platinum to take advantage of these price points. Platinum price charts are showing that the white metal was trading below the $800 mark in April last year. Since then, it reached a peak price of US$1,296 per ounce in February this year. So, the price of platinum is also being driven by investor demand.
---
The Ultimate Insiders Guide to Tax Free Gold Investment. Download the FREE guide here
---
Advantages of gold over platinum
Gold enjoys greater liquidity than platinum and is a lot easier to buy and sell. The gold markets are vibrant and present in every part of the world. It is a more regulated market, allowing investors to buy and sell with greater transparency. Due to the popularity of platinum, the Royal Mint has issued a platinum Britannia coin. However, gold coins offer greater flexibility, divisibility, and liquidity. Classic gold coins like the gold Sovereign have been around for more than two centuries and carry great prestige and rarity value. This cannot be found in platinum investments.
Talk to Physical Gold about your precious metal investments
Physical Gold is one of the most reputed precious metal dealers in the UK. We can offer you the right advice on which precious metal is to invest in. Get in touch with us on (020) 7060 9992 or contact us online by visiting our website.
Image credits: Eric Golub and Pxhere
Yes, the Platinum version of the popular gold and silver Britannia is easily available across the UK. The Britannia is a flagship gold coin released by the Royal Mint in 1987. The gold version of the coin released that year had a value of £100. It contained one Troy ounce of pure gold, which was 22 carats. In 2013, the purity of the coin was elevated to 999.9, or 24 carats. At the time, the South African gold Krugerrand was one of the most popular gold coins in the world.
The gold Britannia
The Royal Mint released the gold Britannia to compete with this coin and it soon became the most iconic British coin ever released. The gold Britannia remains attractive to investors due to its status as a VAT free and CGT free coin in the UK. The coins featured an image of the reigning British monarch, Queen, Elizabeth II on the obverse. The reverse of the coin features the classic image of the Britannia icon, with a shield and trident. The design of this coin was created by Philip Nathan.
The silver Britannia
In 1997, the Royal Mint introduced a silver version of the Britannia coin. The silver Britannia contained one Troy ounce of pure silver and had a face value of 2 pounds. The first design of this coin was created by the famous designer, Jody Clark. The silver Britannia gained popularity over the years, due to its easy availability as a bullion coin. It also allowed coin collectors and investors to acquire the Britannia coin in silver, at a fraction of the price of the gold coin.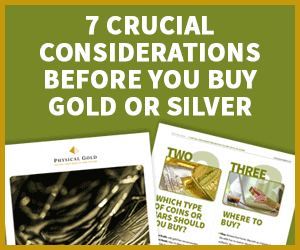 Different issues of the Britannia coin
The original gold Britannia was initially released in four different sizes. Apart from the 1-ounce coin, it was also available in smaller dimensions, weighing a half ounce, quarter ounce and 1/10 of an ounce. However, since 2013, the gold Britannia became available in a variety of sizes, which included a large 5-ounce coin. While smaller denominations of the coin allowed investors to create divisibility in their portfolio, some investors prefer the large coin, as they were able to acquire a larger amount of gold for a lower price per gram.
The Platinum Britannia
2018 saw the first-ever platinum Britannia issued by the Royal Mint. It is a 1oz coin and is minted in 999.5 pure platinum. It has a face value of £100. This follows the first silver version in 1997 and the first gold edition in 1987, demonstrating the spread of different precious metals that are popular amongst investors.
Details of the Platinum Britannia
The Platinum Britannia coin released in 2018 featured a diameter of 32.69 mm. Once again, the obverse of the coin was designed by Jody Clark, while the reverse featured the iconic Britannia image designed by Philip Nathan. The obverse of the coin has an interesting change in design, with a guilloche background. It has an intertwined background with small studs engraved into the body of the coin that creates a brilliant effect in Platinum.
The Platinum Britannia coin was released with an unlimited mintage, which ensured easy availability for investors. The coin was minted by the Royal Mint to bullion standard and considered legal tender in the UK. While the Platinum coin is not VAT-free, it is, however, CGT free, due to its status as a UK legal tender coin. The coin provides a great opportunity for UK investors to spread their investments across a range of precious metals, moving away from the traditional gold and silver.
Talk to our experts for all your precious metal coin investments
At Physical Gold, our experts are readily available to offer you free advice on the best precious metal coins that you can buy. Platinum is a great choice and we can help you get the best deals if you wish to buy Platinum Britannia coins. Call us on (020) 7060 9992 and connect with our team members for a chat today. Alternatively, you can also reach us online by sending us an email via our website.
Image credits: Wikimedia Commons and Eric Golub
Most valuable precious metals
Investors are always keen to build a portfolio of precious metals. Throughout history, this is typically meant the acquisition of gold and silver. Traditionally accepted as precious metals all over the world, these metals enjoy great liquidity – irrespective of whether they are available in bars or coins.
Gold and silver also enjoy vibrant global markets, due to the internationally regulated exchanges that they are traded in. This creates transparency and dependability for investors, making these precious metals a popular choice for commodity investments.
Of course, gold and silver are also used in the making of jewellery and are greatly valued as ornaments across different cultures. Many countries in Asia have the tradition of gifting gold at the time of a child's christening ceremony or marriage. In many countries around the world, the purchase of gold is also considered to be auspicious and gold is often bought during times of religious events in the year. However, are we restricted to only gold and silver when it comes to precious metals investing? Which is the most expensive metal? How do we know which is the most valuable metal?
---
Thinking of buying gold or silver? Find out the most important buying factors here.
---
We ask and answer the question – "What are 8 of the World's Most Expensive Metals?"
1)    Platinum
Close on the heels of gold and silver comes Platinum, a popular precious metal, partially due to its durability and versatility. Platinum enjoys demand from consumers and several companies manufacture jewellery and ornaments using the precious metal. Platinum is unique in the fact that its weight is close to double that of a gold carat.
This means that in terms of its density and weight, it is the heaviest in the list of precious metals. Apart from the jewellery industry, Platinum is in great demand in many other industrial fields such as aeronautics and dental implements. The metals name is derived from Platino, a word in the Spanish-language, meaning 'little silver'.
2)    Rhodium
Interestingly, Rhodium is as rare as it is expensive. In fact, it is considered to be the most expensive metal in the world. Deposits of rhodium are scarce, adding to its rarity. The metal has a very high melting point and does not corrode easily. This is why it is greatly in demand across several industries. Of late, a popular precious metal is known as white gold. This is an alloy that uses rhodium, the most expensive metal as a plating medium to achieve the white colour and create a non-corrosive, scratch-resistant, reflective surface. Rhodium is scarce in supply however, countries like South Africa, Canada and Russia are well-known for its manufacture.
1)    Gold
Of course, gold is a time-tested precious metal, well-known as a repository of value. It is considered to be the classic precious metal across all countries in the world. Throughout history, gold has considered to be the most expensive metal. It is commonly used for a variety of uses, of which the most popular ones that we know of are jewellery making, coinage and investment. However, gold is also considered the most valuable metal across several industries as well, due to its unique properties of malleability and conductivity. For example, the audio industry uses gold frequently in the manufacture of cables and audio contact terminals.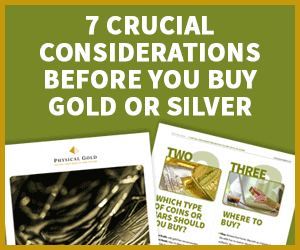 2)    Ruthenium
The precious metal enjoys high demand from the industry, particularly in the manufacture of electronic goods. This is primarily due to its property of extreme hardness and it is often used to reinforce other metals. It is well-known across the world as one of the most valuable metals within the Platinum category. It is possible to use the metal for the manufacture of jewellery, however, the incidence of this use is rare.
3)    Silver
The white metal has always been a close runner-up to gold. However, like gold, silver is also in great demand across the world for a variety of uses. Historically, it has been used for coinage, manufacture of utensils and jewellery. Due to its high industrial demand, silver is much sought after today. Therefore, silver investments have risen substantially, and investors often invest in silver bars and coins.
4)    Iridium
It is a rare metal to find, which makes it feature on the list of most expensive metals. Like Rhodium, it also has an extremely high melting point and does not corrode easily. Its use is primarily industrial, ranging from the electronics industry to its use in the automobile industry, particularly electric cars. Iridium has also been used widely as one of the most valuable metals for the manufacture of watches and South Africa remains the largest producer of this metal.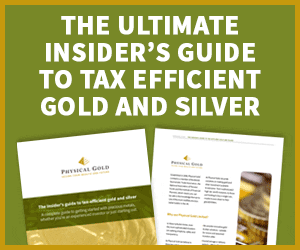 5)    Osmium
It is a bluish, silver metal that also has a super high melting point. However, it does not enjoy the other properties, found in most precious metals. Unlike gold and silver, which are extremely malleable, Osmium is hard and brittle. It is primarily used in the industry for the manufacture of electrical components and electric bulb filaments.
6)    Palladium
This precious metal is greyish white and also enjoys the properties of malleability and stability. It is rare, one of the most valuable metals, and has the unique property of being able to absorb large amounts of hydrogen, even at room temperature. The jewellery industry also uses this metal to create their alloys of white gold, while it is popular in the automobile industry as an emission reduction agent. Recently, there has been a fall in both supply and demand for this precious metal.
Call us for advice on your precious metal purchases
Physical Gold is one of the country's most reputable precious metal dealers. Our team can advise you on the purchase of the most valuable metal products. Call us today on (020) 7060 9992 or get in touch with us by email.
Image credits: Wikimedia Commons and Wikimedia Commons