Gold, as an asset class has consistently been a stable investment vehicle. While there have been fluctuations in the spot prices of gold at times, these have been temporary periods. Gold has always recovered from these aberrations and emerged strong. A bird's eye view of gold prices from 1996 to 2016 shows price drops in only 5 of those 20 years. On the other hand, we can see steep rises in spot prices during seven instances, with the precious metal remaining stable in the other years. 2002 and 2003 for example, registered significant increases of 23.96% and 21.74% respectively. 2007 saw gold prices rising by 31.59% and closing at $836.50 per troy ounce. In 2010 there was a similar response with prices rising by 30.60% to $1420.25.
Steady returns
Investment pundits say that these rises can be attributed to scared investors pulling out of global capital markets, due to turmoil and turning to gold as a safe haven. However, a closer look at gold shows us that the precious metal is not just a safe house during times of distress.
---
Get the inside line on gold investment with our FREE Ultimate Guide to Tax Efficient Gold Investing
---
From a price of $369 in 1996, gold has steadily climbed up the ladder to a high of $1,664 in 2012. So, basically gold has risen more than four times in value in almost 20 years. Of course, when compared to direct equity or the highly speculative cryptocurrencies, gold does not shine as a shooting star. These investment vehicles can deliver spectacular returns over the short term, and that's what makes it so attractive to investors, looking to maximise their returns in a short span of time. Now, that's what speculation is really about. On the other hand, gold investors have a long-term vision and a timeline where they buy gold to strengthen the foundation of their portfolio, not make a quick buck.
Infact, looking at the price behaviour of gold, we can surmise that it isn't really possible to speculate on gold prices and get quick returns. It's just not that kind of investment vehicle. Professor Aswath Damodaran, professor of finance at the Stern School of Business says that the long-standing purpose of gold is to be a 'store of value'. He opines that it is more a currency than a commodity.
When investors subscribe to that point of view, it becomes clear that gold investment is really a hedge against global economic forces, namely, inflation, market turmoil and real interest rates. While hard currencies like the USD, GBP and the Euro are all impacted adversely by these forces, gold provides a safe exit route. In that respect, gold is really more of an insurance against disaster scenarios. It is a real asset that delivers value slowly, but steadily in the long-term, while insulating investors from market crashes.

Warren Buffet's not buying gold
There has been a lot of furore in the media of late since investment guru Warren Buffet shunned gold investments saying that it doesn't produce anything. However, a deeper look at Buffet's investment philosophy reveals why he's bullish on stock markets. His company, Berkshire Hathaway is a holding company that invests in companies on behalf of his investors.
The company is publicly listed on the NYSE. So, in a nutshell, he takes decisions to invest in companies that he believes in with the objective of maximising value for his shareholders. Therefore, he would expect his investments to grow strongly in order to generate good returns within a reasonable time frame. In this itself, his investment objectives are different from that of a gold investor. He is not an individual investor, building a strong diversified portfolio that he can depend upon as a nest egg. Also, insurance against times of turmoil may not mean much to him, as the returns his investments make in a bull market would offset those losses.
In summary
As an investor, gold can, therefore, be a great long-term asset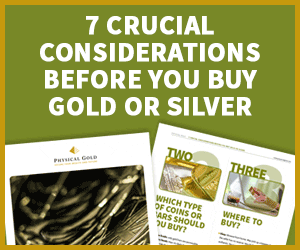 that delivers steady returns over time. Another factor about the precious metal is that there is no counterparty risk unless you're buying paper gold or ETFs. Counterparty risk is the risk of the other party not fulfilling their contractual obligations, which is always a possibility when you've invested your money in an equity or debt fund, or in other investment vehicles in the capital markets. Gold is definitely a hedge against inflation, the forces of which erode the real value of your investments over time.
Call our expert investment team
At Physical Gold, our team of investment advisors have years of experience advising clients just like you. They can deliver impartial advice on the best way to build your portfolio and how to invest in gold. If you choose to invest in gold products from Physical gold, rest assured that most of our products come with a certificate of authenticity as well as a buyback guarantee. Call us now on 020 7060 9992 or email us to speak to a member of our team.
Image credits: Brian Giesen and Wikimedia Commons