Buying gold and silver
Gold and silver are the go-to precious metals for investors building their portfolios. The two metals have different attributes and prices in the market. If you're an investor making your initial foray into the precious metals market, silver could be an excellent choice. This is because the white metal is currently more than 85 times cheaper than gold. So, affordability becomes a key factor.
Silver – a great opportunity
It's also important to note that silver prices have a degree of volatility. But there are speculations that silver is destined to rise over the next few years. According to the experts, this is likely to happen simply because of the growing demand for silver in numerous industries and dwindling supplies. This can eventually cause a great spike in silver prices.
Gold delivers stability and value
Gold has historically been a precious metal that has stoically delivered good returns.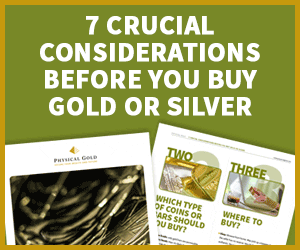 Of course, it is considered to be a safe haven for investors in times of economic crisis. As international capital markets implode, the price of gold has already crossed $1600 per ounce. Even at these high prices, several investors are choosing to pull their money out of capital markets and invest in gold. But, how can one buy these precious metals safely?
Safety considerations
There are 2 main safety considerations when buying gold and silver. Firstly, it's a risk to ensure the gold and silver are authentic, of high quality and priced correctly. Buying gold and silver from a reputable precious metals dealer will safeguard against this. Next, there's a risk that you could be targeted for robbery if you take possession of the gold or silver. Either opting for insured delivery to your home or professional vaulting services will protect from this.
Authenticity can be ascertained in many ways. If you are investing in gold bars, there are a few steps that you can take to ensure that the gold is genuine. Gold bars will always carry a stamp from the refinery, which can be found engraved on the face of the bar. All genuine bars will also carry a number that denotes its purity. For example, if the bar has been manufactured with 24-carat gold that has 99.9% purity, the bar will display the purity number as 999.9. But, many of these features can also be duplicated by criminals. So, it's important to purchase your gold from a reputed dealer who offers documentation to prove that gold is genuine and also has a buyback scheme.
Safe storage
If you choose to accept delivery of your gold at home and intend to store it on the premises, make sure you get a purpose-built home safe. These can be installed in your home and concealed in a way that makes it difficult for robbers to find it. On the other hand, if you choose to store your gold with your dealer, always ensure that your gold is being held securely in an LBMA approved vault. The dealer should provide you certificates that name you as the owner. Additionally, your gold should be segregated and stored.
---
Download the FREE Insider's Guide to Tax Free Gold & Silver Investment. Click Here
---
More steps to ensure safe buying
There are a few more steps that you can take to protect yourself. Avoid buying from online auction sites like eBay. There is no way to confirm whether the precious metals being sold are genuine. Never buy your silver or gold from individuals or dealers, without checking their reputation first. A list of registered precious metal traders can be found on the BNTA website.
Call Physical Gold to buy precious metals safely
A hassle-free way to ensure that the gold and silver you're buying is genuine is to call the Physical Gold team of investment experts. You can reach them on (020) 7060 9992 or contact us online. You can rest assured that you're buying genuine products at all times.
Image Credit: 41330