Investors have always turned to precious metals like gold and silver when building their investment portfolios, which is why we have created this "How to Buy Gold and Silver" guide. Gold has always remained a popular asset class for many investors, due to its reliability as a store of wealth. Gold has performed well over the last 20 years and the spot price of gold has risen steadily, providing great returns in the short term.
Additionally, the yellow metal has provided an avenue for investors to hedge their risks during times of economic turmoil. Last year, we witnessed the price of gold reaching its highest ever peak due to the economic crisis across the world, triggered by the global pandemic. Silver has also risen steadily over the years, due to high industrial demand. Many investors invest in silver with the expectation that the white metal will generate higher returns in the future.
Deciding your objectives
When deciding how to buy gold and silver, it's important to understand that both gold and silver are available as bars and coins. The choice of precious metal depends on your investment horizon and objectives.
Investors who are looking for steady returns in both the short and long term are better off investing in gold. Silver, on the other hand, has a volatile market that is suited for speculative investments. The price of silver is quite low when compared to gold. Therefore, it provides an easy entry for investors into the precious metals market and allows them to book their purchases at current price points in the hope of making quick profits in future.
The divisibility factor
Divisibility is an essential factor when it comes to investing in precious metals. The logic behind this is quite simple. Assuming that the price point is right, and it meets your objectives, you will want to make a sale.
Owning a large bar of gold (such as 1KG) and silver (1KG) will provide you that one chance and the sale is over. However, owning several gold and silver coins of different dimensions give you multiple opportunities to cash in at different price points in the market.
A question of balance
Divisibility and liquidity are, of course, important aspects of your portfolio. But we need to think ahead. Spreading your investments between gold and silver can provide much-needed balance to your portfolio. The current gold-silver ratio is 72:1, which simply means that silver is 72 times cheaper than gold. Therefore, you can buy large amounts of silver and wait for the price to rise in the future, providing your portfolio with balance and meeting your long-term investment objectives.
Ensuring the safety of your investments
You must be certain that the gold and silver products you are investing in are authentic, high-quality and carry the right price tag. Always buy your precious metals from a reputed online gold dealer. This is the only way that you can be sure about the authenticity and quality of your purchases. Moreover, an online gold dealer will normally ensure that your precious metals are sent to you through an insured delivery service.
Most reputed gold dealers will also provide you with an option for storage. If you select this option, your gold and silver purchases will be stored in a secure, LBMA approved vault. All of these are great reasons why you should buy your gold and silver from a reputed online dealer. Going down this route will also ensure that there is no risk of theft or robbery.
Connecting with a reliable broker
Any investor who is serious about buying gold and silver needs to get connected with a reliable broker. But who is a reliable broker and how can you find one An online broker usually has a far greater variety of bars and coins for sale. But it's important to ascertain that the business is legitimate and has a transparent and reliable track record.
You can check if the broker is registered with an industry body like the BNTA or LBMA. Also, find out if they offer a guaranteed buyback scheme and check their reputation online. Once you have identified the broker of your choice, the next obvious step would be to discuss your investment objectives with them and draw up a plan.
Gold and silver can be sourced through online precious metals dealers, at auction or from areas specialising in precious metals. Hatton Garden in London features dozens of shops that sell gold and silver bars and coins. However, the choice of coins may be limited. The Jewellery Quarter in Birmingham offers similar services.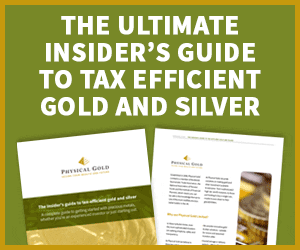 Know your gold and silver products
There are a few steps you can take to ensure that the gold and silver products you buy are genuine. Gold bars that contain investment-grade gold will always have a refinery stamp engraved on the face of the bar. It will also carry a number that denotes its purity. So, if the bar contains 24-carat gold with 99.9% purity, the bar will typically have a purity number of 999.9 on its face.
The refiner stamp will also denote the weight of the bar. Similarly, silver bars will also carry this information. When buying gold or silver coins, like the gold Sovereign or the silver Britannia, always ensure that you buy these from a reputed online dealer, who is registered and listed on the website of the British Numismatic Trade Association (BNTA).
How to buy gold and silver in the UK
Turning to gold and silver has been a tried and tested vehicle for investors in the precious metals category. While gold has remained a popular and preferred asset class for most investors, silver has steadily risen in popularity in recent years. Most investors prefer to hold these precious metals in their physical form. So, let's explore how to buy gold and silver UK-wide.
Once you've decided to put your money in the market, it's important not to get swayed by irrelevant offers. You should always evaluate your purchases by calculating how they can contribute to the balance, liquidity, and divisibility of your portfolio.
Don't ignore tax considerations, as this will ultimately impact your profits. Remember, if you're seeking to buy gold and silver as an investment, then it's best to stick to well-known UK silver and gold coins (such as Britannias). These have the advantage of being Capital Gains Tax free, but also offer flexibility to sell small parts of your holding.
Ensure you get good discounts from your broker and keep buying gold and silver coins and bars with low premiums. If you're investing in a coin, make sure that it has a strong secondary market.  The Britannia (such as Silver Britannias) and the Sovereign could be your top choices. If you are interested in buying numismatic coins, avoid buying obscure ones and ensure that there is scope to make profits in the long run.
Discuss your gold and silver investments with our experts
Physical Gold, one of the U.K.'s most reputed online gold dealers have an investment advisory team, who can assist you with learning how to buy gold and silver in the UK. Call us on (020) 7060 9992 or drop us an email by visiting our website.