The lure of gold as a precious metal is infallible and has stood the test of time over centuries. The Bible records that the Magi brought gold, frankincense and anointing oil, known as myrrh as gifts for the baby Jesus. The tradition of gifting precious metals to people who are important in our lives, whom we care for and love has been passed down through time. Infact, gold occupies a status of being a much-desired gift of value across the world and is revered and appreciated by all.
Factors to consider when giving a gift
Successful gifting requires some thought and consideration, depending on who you are buying the gift for. There are three important elements to consider when purchasing a gift, according to an article published in Time magazine in 2015. These three factors are:
Generosity – gold is a desired precious metal and is considered a noble and generous gift. It stands the test of time and is an excellent investment as an asset class, so it qualifies as a wise gift to buy for someone you love
Insight – gold appreciates over time (this claim is historically accurate) and does not depreciate like other consumer items available in the marketplace and
Emotional impact – the emotional impact that gold and other precious metals and stones have on many women is very appreciated and unparalleled
So, on all three counts above, gold is a great gifting idea, so what's stopping you from buying some gold this Mother's Day?
Buying gold for Mother's Day
An important day for an important woman in all our lives is fast approaching. March 31st is Mother's Day, a day on which people in the UK celebrate motherhood and show appreciation for the most important woman in all our lives, without whom none of us would even be here. Many of us will be buying a gift for that day soon. Why not select gold?
Precious metals promise ease of liquidity and retain a great resale value, making it a wonderful gift for Mother's Day. A gold bar of 99.99 purity could be your choice of gift. On the other hand, gold coins convey important feelings like appreciation, love and gratitude.
Here at Physical Gold, we don't sell jewellery items such as gold brooches, earrings, rings, necklaces, etc. Whilst, these make excellent Mother's Day gifts we don't believe they are as good an investment as gold coins or bars. This is because they often have an aesthetic premium, which prices them far above the spot price value of the gold. If you want to give a gift to your Mother and aren't bothered first and foremost about the investment potential, then these are also a good choice to buy.
Talk to our experts to make the right choice
At www.physicalgold.com, our experts can help you choose the right gift for Mother's Day.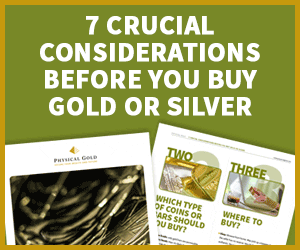 If you are new to buying gold, our investment advisors can talk you through the dos and don'ts of buying gold. We have certified, 100% genuine gifting options, which are well known throughout the world, like the gold sovereign coins, or the Canadian maple leaf gold coin.
There's also the 30g gold Chinese panda or the gold lunar pig or Unicorn from the Queens Beast series if you're looking to make a larger investment for your mum.
Contacting Physical Gold to discuss gold investment strategy
Call us today on 020 7060 9992 or get in touch online to speak to one of our staff. They can give you the right advice on how to buy gold and ensure that you maximise the value of your investment. Mother's Day is on 31st March this year, and not too far away. Make it memorable for your mum by giving her a gift she will never forget, the gift of gold.
Image Credit: Icon 0 and Kalhh