In a digitally connected world today, it's possible to purchase anything online, including real estate, cars, bikes and even gold coins and bars. However, before pulling out your credit card and making an expensive purchase online, you need to be aware of what you're getting into and ensure that the product you're buying is legitimate and genuine.
It's common knowledge that social media-powered marketplaces are great when it comes to buying books, CDs, clothes, shoes and even your groceries. But would you trust an unknown seller behind a wall of anonymity, when buying gold coins or bars worth thousands of pounds? Different sites have varying levels of security and consumer protection.
---
Looking into physical gold investment? Download the Ultimate Insider's Guide first
---
Ensuring that the product you're buying is genuine and the seller you're buying from is legitimate are all important steps in the buying process, when it comes to buying gold online. Remember there are plenty of online scammers waiting to relieve you of your hard earned cash, so 'buyer beware' is the all-important mantra.
eBay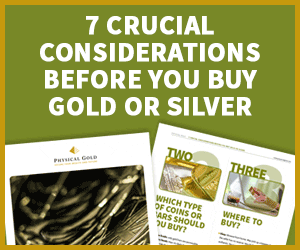 Perhaps the most popular and frequently visited online marketplace in the world is eBay. Gold coins, bars and jewellery are all available on eBay. The California based ecommerce behemoth takes consumer protection seriously and even has a series of articles on how to buy gold and silver safely on eBay without getting conned. eBay's money back guarantee protects buyers against fraud when purchases are made using PayPal. Purchases that fall within certain categories are not covered, such as real estate or intangible goods. While there is no mention of gold and silver in this category, it's best to contact the company if in doubt before making a purchase. It's important to note that the money back guarantee is valid for purchases only up to a certain amount. Once you've taken the necessary steps to protect yourself, it's easy to find physical gold on eBay. Just search the 'coins and paper money' section and it's all listed there.
Amazon
Amazon is yet another well-known social media-powered online marketplace where gold coins and bars can be found. Amazon did not allow the sale of bullion until recently. However, certain rules apply when selling gold on Amazon. In order to sell gold coins on Amazon, the seller must have a membership of PCGS, NGC/PMG, ICTA or PNG in order to establish the authenticity and credibility of the seller. Amazon has also tied up with major bullion trading companies to start listing gold products on the site.
Other popular social media sites
Many online bullion retailers have listed their pages on popular social media sites like Facebook. Facebook prohibits the sale of bullion on their platform. So, visitors simply use the company pages of these sellers to be redirected to their sites. Facebook also has private groups of sellers and buyers of gold, where buyers can contact sellers. Needless to say, utmost precaution should be exercised when entering into a trade through this route.
Instagram is another popular social media site where buyers can connect with sellers of gold coins and jewellery. Instagram is very visual and it's important to have high-quality images to attract customers. Images now have a shopping basket tag on Instagram, so buyers can click on it and go to the seller's e-commerce site. Etsy is another popular social media site where interested parties can buy gold coins and bars. As online selling booms in the coming years, many traditional brick and mortar bullion sellers will turn to the internet to sell.
Do your homework!
However, as discussed earlier, when buying high-value items like gold and silver without physical verification, it's important to do your research well, vet the seller, check their social media ratings, etc. The greatest advantage of social media sites is that one can check ratings provided by other customers. Pay attention to negative comments posted and understand what the issue is about. Sometimes it may be about packaging or delayed delivery. Or is it about fake products? Is the customer accusing the seller of being a cheat? If so, stay clear of that seller.  Many have trust badges and physical verification of the seller conducted by the site itself. All of these are helpful in completing your due diligence. Once you're done with that, happy hunting for online bargains for physical gold.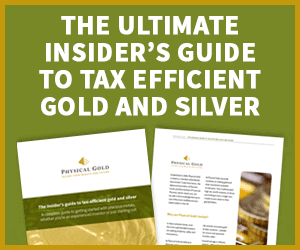 Contact the experts at Physical Gold
There are some great deals out there, however, if you're unsure of what you're buying, contact us on 020 7060 9992 and our experts will be happy to give you the right advice.
Image Credits: Pixabay and Pixabay