While there are many legitimate gold and silver sellers online, there are also scammers who work around the clock to steal your hard-earned cash. And social media is one of the places even moderately savvy investors can risk falling for these predators. Instead of choosing reputable gold and silver dealers, people may opt to buy through social media for convenience and other reasons. Here, we explore some of the risks associated with the buying of gold and silver on social media.
Inadequate details about the dealer
Most of the gold and silver dealers on social media do not provide detailed information to help buyers make a proper decision. Before making such an investment, buyers may want to know the years of experience of the seller, their location, the quantity of gold available, pricing, the business telephone number and more.
You can find these details on a business website, but you won't find all of them on social media. This makes it hard to trust whoever is selling the silver or gold. If one proceeds to buy these products without such information, they may end up receiving counterfeit gold or silver or even be sold at exorbitant prices.
---
Download the Insiders Guide to successful gold and silver investing. FREE pdf
---
Fake reviews may mislead buyers
Every online shopper prefers to check out what other customers are saying about a particular product or company before making a purchase. Scammers know this, and may usually seed sites like Facebook and Twitter with legitimate sounding reviews to hoodwink new customers. The result is buyers may follow such fake reviews and end up buying non-genuine silver or gold through social media.
Storage is not guaranteed
While reputable gold dealers with business websites will provide a way to deliver the gold physically or store it in an insured storage facility, this may not always be the guarantee from social media-based gold dealers. Most online fraudulent dealers may promise to store your gold onsite without providing any proof of purchase. Therefore, even if buyers purchase gold from these dealers, they are not assured of its safety, not to mention arrival.
Limited expertise
New gold and silver investors have a plethora of questions that they want answered before they make any purchase. Trustworthy dealers have a team of professionals who are savvy in these investments and will gladly respond to questions from investors. However, this may not be the case when it comes to those social media sellers.
For the most part, it may be one or two people trying hard to sell the gold bars or coins. If investors rush into taking their offers without having someone to answer their questions, it may be hard to have a satisfactory transaction in many ways including pricing, storage, delivery and even legitimacy.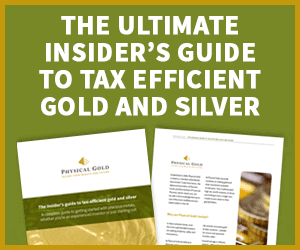 Buy gold and silver from trustworthy dealers
As you can see, buying gold and silver through social media is associated with risks that everyone wants to avoid. So, why not buy your silver or gold from a reputable company with industry experts who can answer any questions related to pricing, delivery, authenticity, storage, and more?
If you would like to buy or sell gold or silver, call us on 020 7060 9992. You can also leave a message on our contact form to start a productive discussion.
Image Credits: Lobo Studio Hamburg and Meditations