While some people are seasoned gold investors, gold investment in the UK can be a whole new world for many. In the past decade, gold investment has evolved to become far more mainstream, but most investors remain novices. As such, we regularly help our customers answer questions they have about the market, buying process and how to sell.
One thing's for sure, you shouldn't be embarrassed or shy to ask these questions. You need to feel comfortable and understand any asset if you're considering investing your hard-earned cash. As leading gold investment UK specialists we've heard all possible questions many times.
---
Got questions about gold investment? Download our FREE 7 step cheat sheet here
---
But what are the most common questions we receive?
Type of gold
Clearly, there's a choice when you come to buy your gold. Questions range from whether you should buy bars or gold coins, 22 or 24-carat gold, or whether various year coins are worth investing in over others. It's certainly worth doing your research independently as well as seeking advice from experts. Together you should be able to make the right choice. Gold should always be seen as a medium to long-term investment, so there's no rush to buy. Make sure you're happy with the type of bar or coin you wish to buy before taking the plunge. While we at Physical Gold focus on selecting the best type of gold for investment purposes, other gold merchants are simply shops and might try to persuade you to buy a type of gold which they have in stock and can't shift.
The simple answer to these questions is that the best type of gold will vary from individual to individual, which is why our consultation process starts from the beginning and looks at your specific motivations and needs.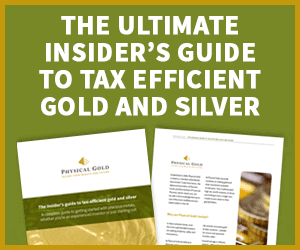 Is timing important with gold investment UK?
The golden question (if you'll pardon the pun!), is what the prospects are for gold in 2022, and whether now is a good time to buy. Be wary of any gold dealer who guarantees returns. No-one has a crystal ball. As mentioned previously, the exact level at which you enter the market isn't crucial, as gold generally gains in value above the rate of inflation in the long term. However, a good dealer will certainly help you buy in a trough to pick up that extra bit of value and also help you select gold which offers value at that time of purchase. For example, it may be a bad time to buy Maple Leaf coins as there may be a shortage leading to inflated premiums, whereas other coins may provide a buying opportunity as they're currently trading cheaper.
One shrewd method of eradicating the timing issue is to drip-feed money into gold or split your investment into 2 or 3 tranches. Therefore you iron out some of the volatility and secure various prices, hedging your bets.
Are there tax-efficient ways of buying gold?
If an investment is the main purpose for buying gold, then it's not only your buy and sell price which contributes to overall returns. Tax plays a crucial role also. Everyone wants to know the best ways to invest in gold. Seeking guidance from a reputable gold dealer will help select tax-efficient gold as gold investment in the UK has several tax advantages. Anyone who's watched James Bond films may dream of owning huge gold bars. But selling them may incur 28% Capital Gains Tax. Others may not realise that 18-carat gold attracts VAT, whereas 22-carat and 24-carat coins and bars are exempt. UK Tax-free gold coins are usually a safe bet for cash investors, and Pension Gold is a great method of adding bullion to your retirement plan while avoiding VAT, CGT and receiving tax relief on your purchase.
How do I store gold?
Questions range simply from where to store gold, to the exact requirements and costs of each specific option. Certainly, if you're seeking security and protection from your physical gold, then allocated and segregated storage is the only sure way to be safe. Ensure you receive the correct paperwork to prove your ownership. We've heard of horror stories of where gold bought and supposedly stored, wasn't available when clients wished to taken delivery of that gold. Other rumours suggest that unallocated gold accounts will crumble if too many investors wish to sell at the same time.

How do I buy Gold?
Start off be contemplating what you're trying to achieve from your investment. Is your primary motivation to maximise returns, or is it to buy small pieces of gold to pass onto grand children one day.
Your investment time-frame and appetite for risk may also help determine whether to go for older numismatic coins or simple bullion coins or bars.
We provide guidance as to which choices will best suit your needs. And for those who feel they want a mixed and balanced tax free portfolio, we offer a service to create a portfolio for you.