Proof silver coins as an investment
Silver coins have increasingly gained popularity over the years for several reasons. Firstly, silver is much cheaper than gold and provides investors with an affordable pathway to access the precious metals market. Secondly, the industrial demand for silver has steadily risen over the last decade. At the same time, supplies have fallen significantly. So, there is a legitimate expectation amongst investors that the spot price of silver will eventually rise, allowing those who invested early to book healthy profits.
Investing in silver coins
Silver coins are a popular choice for collectors and investors alike. As many silver coins are legal tender in the UK, they provide an opportunity to invest, without having to carry the burden of Capital Gains Tax (CGT). However, when investing in silver coins, one needs to make the right choice. Silver coins are available as proof sets, bullion coins and rare/ collectable coins.
What are silver proof coins?
Proof coins were originally produced before the actual issue of a coin. They were used for securing approvals from the Ministry of Finance and the administration of the mint. Checking the proof coins is also a method used for verification of the dies used during the production process. Finally, they were retained for archival. Proof coins are usually produced by polishing the dies. This results in a high-quality finish, with a polished look and feel and sharp edges and design. The polished areas of the coin take on an almost mirror-like finish, especially in silver coins. Additionally, the dies used for production are often chemically treated to create a frosty appearance in some areas of the coin.
---
FREE Guide. Click here to download The Insiders Guide to Gold & Silver Investment
---
The rising popularity of proof coins
Due to their high-quality finish and attractiveness, silver proof coins have become extremely popular over the years and enjoys healthy demand from the general public. As a result of this, the Royal Mint has been issuing limited edition sets of proof coins. Of course, these coins can be bought at hefty premiums and are usually purchased by numismatists.
Silver proof coins as an investment
If an investment is a primary focus, then buying bullion coins is a better bet. Bullion coins finished to brilliant uncirculated finish are cheaper per gram than a silver proof coin. Most silver dealers will not pay you the same premium when you come to sell the proof silver coin. Proof coins are better suited to collectors or as presents.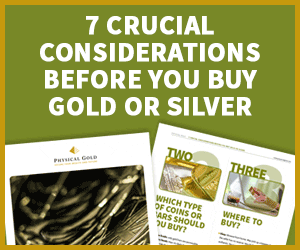 The premiums you would pay for buying a proof coin set is more or less the same as that of a commemorative issue. One needs to bear in mind that the higher price being charged for a proof coin is simply on account of production costs and limited availability. This does not change the price of the silver contained within the coin. Bullion coins, on the other hand, are freely available with low premiums. As an investor, you can secure great deals from dealers on bulk purchases of bullion coins. So, if you are buying silver coins as an investment, steer clear of buying silver proof coin sets. Buy current issues of silver bullion coins like the silver Britannia and you can land yourself a much better deal.
Call our silver investment team to discuss your silver coin purchases
Our investment experts offer you free and impartial advice on buying silver coins and bars (such as this 1KG bar). By connecting with the Physical Gold team, you can stay abreast of the latest deals and find out everything you need to know about buying silver coins. Call us today on (020) 7060 9992 or contact us online to speak to a member of the team.
Image Credit: Wikimedia Commons