Silver is gaining in popularity due to its investment potential that has grown over the years. Due to the rising industrial demand for silver, many investors envision making windfall gains in the future, on the rising price of silver. However, silver has a long history of usage in British coinage and coinage across the world.
Most precious metal investors will insist on finding out the purity of the coin before investing. This may not be entirely true for collectors, who wish to acquire a coin, based on its rarity and numismatic value. However, many collectors have also moved to become investors and want to build a strong portfolio of coins that are both collectable and deliver good value for money. Therefore, in this article, we will explore the purity of silver coins across continents.
The purity of investment-grade coins
Investment coins are as near to pure as possible. Popular bullion coins such as the Britannia are struck to 99.99% purity. None are 100% pure silver. Silver currency coins such as the 50 pence piece are not made from silver at all despite their colour. Their alloy is 75% copper and 25% nickel, a mix known as cupronickel.
Similarly, in the United States, most silver coins in circulation contained 90% silver. It was only in 1986, when the American Eagle bullion silver coin was introduced, that the purity of silver was raised to 99.9%, to qualify the coin for investors.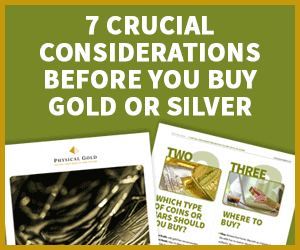 Purity of silver coins across the world
The silver used for coinage in Britain has a minimum purity of 95.8%. Typically, this implies that the silver used for coinage will be an alloy of pure silver, copper and other base metals. The percentage of pure silver in this alloy is 95.84%. Likewise, the alloy would contain 4.16% of copper and other base metals, if any. This standard was developed in Britain as early as 1697. However, we have seen that in recent years, most silver bullion coins minted by the Royal Mint have a purity of 99.9%.
Similarly, France also follows a standard known as the 'French first standard'. According to this, the alloy contains 95% pure silver and 5% of other base metals, including copper. Russians, on the other hand, use their own standard, known as "91 Zolotnik Russian Silver". In this, the proportion of pure silver is 94.79%, while 5.21% represents copper and other base metals.
Britain also used "Sterling Silver", as early as the 12th century. Sterling silver was used for coinage across the British Empire, and many commonwealth countries continued this tradition after the end of colonial rule. Sterling Silver uses 92.5% of pure silver and 7.5% of copper and other non-precious metals.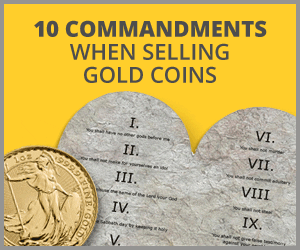 Other nations may use different standards. For example, Scandinavian silver uses the number 830 to denote its fineness. This simply means that the silver alloy contains 83% pure silver and 17% base metals. In the same way, German silver is denoted with the number 800/835. German silver typically uses 80% to 83.5% of pure silver. However, the term "German silver", also popularly called nickel silver or alpaca, may contain no silver at all. It is an alloy constructed out of different metals. So, it's helpful to know and understand these details as an investor, which may help us to ascertain the value of the silver products we are buying.
Talk to our precious metal experts at Physical Gold
At Physical Gold, we have a team of precious metals experts who can advise investors, just like you on making the best investments. Call us today on (020) 7060 9992 or get in touch with us by email regarding your silver investments.
Image Credits: starbright and P.L.Tandon