Gold Britannia coins are extremely popular amongst investors for several reasons. Firstly, being one of the most popular British coins in the world, the coin offers a tremendous amount of liquidity for any investor's portfolio. However, there are other reasons for its popularity too.
Since 2013, gold Britannia coins are available in 24-carat gold. Therefore, the coin presents an irresistible opportunity to acquire a 1-ounce gold coin manufactured with 99.9% pure gold. It's important to note that until 2012, gold Britannias were minted using 22-carat gold, with a fineness of 91.7%.
The gold Britannia coin was originally introduced in 1987. From 1987 till 1989, copper was the base metal introduced into gold. This was changed from 1990 to silver, making the Britannia coin minted completely out of precious metals.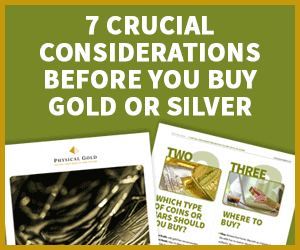 Tax efficiency
A question that many investors ask is whether the gold Britannia is a legal tender coin.
Yes, Gold Britannias are legal tender within the UK. All Britannia fractions and precious metals feature Queen Elizabeth on the obverse of the coin and a face value, including silver versions. These features qualify the coins as legal tender so in theory they can be spent in shops. However, with the 1oz gold Britannia boasting a £100 face value but being worth ten times that it would be foolish to do so. More commonly, the legal tender status increases the coins' appeal due to it not being subject to Capital Gains Tax.
There is no upper limit to the Capital Gains Tax exemption on gold Britannia coins so larger investors who sell their Britannias at substantial profits remain tax efficient too.
General tax free allowance
The Government do currently allow you to make £12,300 capital gains before they'll tax you. But this is reducing to £6,000 in April 2023 and all the way down to just £3,000 in 2024.  So you could buy one taxable piece of gold for £2,000, sell it for £4,000 and pay no Capital Gains Tax.
However, there are dangers to this approach, which is why sticking to tax free gold coins like Britannias is a prudent choice.
The tax free allowance includes all assets you sell within a tax year. So you may only make £2k profit on your gold, but if you also sell shares that year, you could breach your tax free threshold and end up paying tax.
Just as problematic, is that the allowance isn't guaranteed for ever. Any Government can reduce the threshold if they wish, or abolish it altogether if they want to raise some tax. So if you've bought some taxable gold and they abolish the tax free threshold, you're going to get taxed when you sell.
---
Download The Ultimate Insiders Guide to Tax Efficient Gold & Silver Investments HERE
---
What is a legal tender coin?
Any official currency that has a face value, minted by the Royal Mint and signed off under the Royal Proclamation is considered to be legal tender in the UK. These rules are part of the Coinage Act 1971 and the Currency Act 1983. Legal tender coins include all coins in circulation, Maundy money and precious metal coins minted by the Royal Mint. Coins that have been withdrawn from circulation do not qualify as legal tender in the UK. For example, the old 'round pound' has been withdrawn from circulation and does not qualify as legal tender from 15th October 2017. However, they can be exchanged in a bank.
Other important points to note about legal tender currency
An important point to note is that gold and silver coins may not qualify as legal tender if the weight of the coin is found to be less than the specified weight denoted on the coin. Even today, several places outside the UK accept British legal tender coins.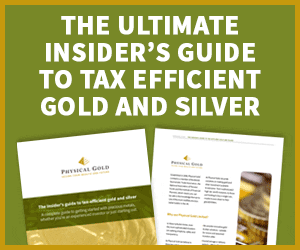 These are British Overseas Territories and Crown Dependencies, like the Channel Islands, Falkland Islands, and many other places like Gibraltar and Ascension Island. However, the local currencies of these places are not accepted as legal tender in the UK. An interesting anomaly is Scotland and Northern Ireland, where Bank of England notes are not considered to be legal tender.
Talk to Physical Gold for all coin related information
The coin experts at Physical Gold are always willing and ready to respond to any queries you may have regarding precious metal coins. Get in touch with us today on (020) 7060 9992 or visit our website and contact us online.
Image credits: Thomas Duesing and Wikimedia Commons