How to buy gold in 5 easy steps
If you're buying gold for the first time or feel that you need guidance on the best options available, then you can always call our expert team. We'll talk you through how to buy gold and discuss the choices available. If you're asking yourself, "how do I buy gold ", then just follow the steps below to purchase physical gold through PhysicalGold.com.
Why buy physical gold
Physical gold is an excellent investment choice when it comes to protecting your wealth and diversifying the risk spectrum of your portfolio in times of uncertainty. It is important to understand the behaviour of gold in the marketplace before actually buying the precious metal. The price of gold is defined by spot prices, which are set by the COMEX exchange in New York. The spot price reflects the international price of gold in USD per ounce.
---
Learn exactly how to buy gold with our exclusive Insider's Guide. Download FREE here
---
Of course, this price is impacted by rising and falling demand for the metal. The international prices of gold tend to fall when interest rates rise. This is because rising interest rates offer investors other avenues of investment with better returns and this creates a drop-in demand. The UK has had its longest-ever spell of reduced interest rates since the global financial crisis in 2008. From here on, economists expect the Bank of England to slowly start elevating interest rates once again. Although an interest rate hike is likely to be small, it could start the trend for rates to increase steadily and this is likely to affect the price of gold.
How to Buy Gold Infographic
We realise there is quite a lot of information to digest on this page. Therefore, we have created an infographic, which contains much of the information we discuss on this page in a convenient and easy to digest visual format.

We have only provided a highlight of the infographic here. To view the full infographic either a) Click on the image or b) Click this link, which will take you to a full view of the infographic image.
Please feel free to re-use this infographic yourself on your own website. Our only stipulation is that you provide a link to this page – https://www.physicalgold.com/insights/how-to-buy-gold/ as an attribution.
Gold also reacts to political and macro-economic pressures
Usually, during times of political uncertainty, gold rises. This is because investors want to mitigate their risks by investing away from the global stock markets, and the demand for gold rises as they turn to gold. Currently, the uncertainty surrounding the ongoing Brexit saga remains. The world is watching the Korean peninsula with caution. Political uncertainty in this region is likely to affect Seoul, which is a global financial centre and at risk, due to its geographical proximity with its northern neighbour. Yet another factor of concern for global investors is the rising threat of global terrorism. American foreign policy followed by the Donald Trump administration is likely to impact the stability of different global regions, particularly the Middle East.
All of this may have an important effect on financial markets. If the markets react unfavourably, then investors would ditch the capital markets to protect their investments. The price of gold would then rise, along with rising demand for the metal. For a first-time investor, all this can be very daunting. It is important, therefore, to first understand the behaviour of gold in the market and all the drivers that contribute to its market price. Only then can one make an educated purchase, having fully weighed the pros and cons of gold investing. Physicalgold.com has a great array of articles, knowledge bases and tools for you to study before making that all-important decision to go out there and buy gold, including gold ETFs. In this article, we cover 5 important steps for you to follow when buying physical gold.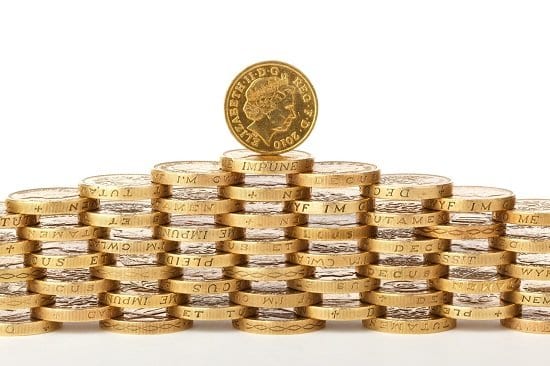 Step 1. Register an account in seconds / login
Even if you're not yet ready to purchase physical gold, you can sign up for a free PhysicalGold.com account. We'll provide you with expert tips and updates on how to buy gold, to keep you informed of market movements, special offers and relevant insights. Just click on the 'register' button or log in to the site if you're a returning user. Please visit our blog and insights section on the website, which is aimed at providing customers with valuable information on buying precious metals. The information is simply presented to readers, with very little financial jargon, so you can easily understand the steps and use this knowledge to your advantage when buying gold and silver. Of course, if you need help, please contact us and a member of our advisory team can offer great practical guidance on buying gold.
Step 2. Select a product category from the four available
Physical Gold offers four different types of product categories: Pension Gold, Tax-Free Gold, VAT-Free Silver and a Monthly Saver. To buy physical gold or silver, simply select the product category you require.
Advice and guidance are available on each category page, including simple videos to help you to make your decision. Or you can always speak to us directly for one-to-one guidance.
We use different suppliers for the different product categories, enabling your purchase to be tax-efficient and our prices low. To buy from multiple product categories, please complete your transaction for one product type before purchasing from another category. Then, just repeat steps two to five!
Step 3. Add your gold to your basket
Add the quantity of your chosen category to your basket. You're almost the proud owner of some beautiful precious metal.
Step 4. Pay using bank transfer, debit or credit card
We accept bank transfer or several types of debit and credit card. Simply input your payment and address details, as you would with any other online transaction. PhysicalGold.com uses the 3D secure payment method, giving you extra protection and peace of mind.
Step 5. Receive your metals to your door (or use our secure storage option)
If you've chosen to take delivery of your metals at your address, we'll send them to you using fast, secure and discreet delivery. Let us know what you think when your coins or bars arrive! We'll send you a review request and if you're happy to leave your thoughts we'll give you a discount code for future purchases! Making buying physical gold in the UK even cheaper.
If you've chosen to use our secure storage facility, then we'll send you storage documentation proving your legal ownership and detailing your gold's insured segregated storage at our accredited vault. Learn more about our secure storage option here.
Buy Gold UK
Buying gold in the UK may seem like a daunting process for first-time buyers but adding some gold to your portfolio is as easy as doing your regular online shopping.
Because of our market credibility and purchasing power, we're able to secure gold for you directly at a great price and, if required, store it for you as well. This is particularly the case when you buy in bulk. And our BNTA accreditation means you don't need to worry about the quality of our gold (as you might at a high street merchant). We trade investment-grade gold only and even provide you with a certificate to prove it! And because we value our clients, you can always call us if you need that extra bit of guidance when you purchase physical gold.
Shop Tax-Free Gold
So, as you can see how to buy physical gold from PhysicalGold.com, really couldn't be easier. Just register for an account, select the type (e.g. bullion or coins (e.g. gold Sovereigns)) and quantity of gold you require, pay, and your gold will be delivered to your door or held in our secure vault.
If you need further help or any clarity to answer "how do I buy gold ", then you can always call us on 020 7060 9992 or email us. We pride ourselves on providing a personal service to our clients, so if you have any questions about how to buy gold, all you need to do is get in touch.
Common Customer Questions About How to Buy Gold and our Expert Answers
How to buy gold bars
It's best to buy gold bars from a specialist bullion dealer. Avoid buying privately as authenticity could be a problem. Buying gold bars from a dealer can either be carried out online or over the phone. For transactions over £10k, identification will be required. When buying smaller gold bars, credit and debit cards are generally accepted, while online banking can be used for larger purchases. Most gold brokers will deliver your gold bar to your home address and insure the transit.
Which is better investment, gold or silver
How to buy a gold ETF
If you're wondering how to buy a gold ETF, then it's easy. Firstly, open a brokerage account with an online investment platform like Fidelity or Hargreaves Lansdown, ensuring their suite of funds includes gold ETFs. An execution-only account will be cheaper if you don't require advice. With this investment, you won't hold any physical gold, instead, you will be investing in a fund, which has asset investments in gold.
How to buy gold for investment
There are several options to buy gold as an investment. If you're seeking to actively trade the gold market, then spread betting is one option. Buying a Gold ETF provides online access and economic spreads to buy and sell regularly. If stock markets are attractive, then the Blackrock Gold fund is popular, or if you're prepared for higher risk, investing in gold mining stocks is an option. For those motivated by safety and protection, buying physical gold coins and bars is the best investment choice.
Where to buy gold in the UK
How to buy gold and silver
You shouldn't assume that you need to buy gold and silver from the same place. Some specialist precious metals dealers offer better prices and options for one metal than another. Try to find a gold dealer who can offer advice on which gold and silver to buy. Most silver websites charge VAT on silver, but one or two can sell without the tax, saving you 20%. Ensure that dealers have a track record and offer a buyback guarantee. Place your order to buy silver or gold online or over the phone and make payment. Old and silver will be delivered to your door or stored for you in a specialist warehouse.
How to buy gold online and sell it
There are a few simple steps to buying and selling gold online. Firstly, talk to an experienced gold broker. They will be able to offer guidance as to which gold will best suit your objectives. Next, you'll need to decide if you want to buy the gold as a lump sum investment, in regular monthly savings, or as part of your pension. Then, decide if you want the gold delivered to you or stored in vaults. Finally, buy silver or gold online by placing an order with the dealer and make a payment with either card or bank transfer.
Where to buy gold coins
Gold coins can be bought from a variety of sources, each with their merits. It's possible that common gold coins such as the odd Sovereign can be found in your local jewellers, however, the condition may not be great, and they'll have very limited quantity and variety. Buying gold coins from auctions is another method, especially if you're seeking collectors' coins. For price transparency, authenticity, choice and ease of buying, a reputable online gold dealer is the favoured choice.
When to buy gold
The ideal time to buy gold is when the price is low. This will enable you to obtain more gold for your money and hopefully sell your gold in the future at a higher price. But with gold's vital role as portfolio protection against market downturns, waiting to buy gold can be a mistake. This is because it's impossible to know exactly when the next market crash will occur. It's best to purchase physical gold 6 months or 3 years before the crash than one day afterwards.
How to buy gold UK
The choice of UK gold dealers has increased steadily over the past decade. There is a basic set of do's and don'ts when buying gold which needs to be stuck to, so you avoid buying the wrong type of gold at the wrong price. Some of these online brokers have years of experience and can offer guidance on how to buy gold. Once decided, it's easy to buy gold online via their online portal with insured delivery being as soon as the next day.
How to buy gold and sell it for a profit
How to buy gold and silver bullion
Where to buy gold online
Avoid online sites such as eBay and Craig's list. Buying from these risks paying over the odds and even worse buying gold which isn't genuine. The best bet is to search for trustworthy online gold dealers in Google. Results will bring several options. Only consider sites which provide transparent up to the minute pricing. Research each dealer for track record and reviews and ensure they will buy back your gold. Then it's down to price.
How to buy gold and silver UK
If you're seeking to buy gold and silver as an investment, then it's best to stick to well-known UK coins. These have the advantage of being Capital Gains Tax-free, but also offer flexibility to sell small parts of your holding. These can be sourced through online precious metals dealers, at auction or from areas specialising in precious metals. Hatton Garden in London features dozens of shops sells gold and silver bars and coins. However, the choice of coins may be limited. The Jewellery Quarter in Birmingham offers similar services as to how to buy physical gold.
How to buy gold investments and make money
Two elements will help you buy gold and make money. First is timing. Only buy gold for the medium to long term as markets can go down as well as up in the short term. Buying when the price is low provides more profit potential than when it's risen for the past 6 months. Secondly, buy the right type of gold. Appointing a reputable gold broker will help you obtain the best prices and be guided to buy the right type of coins. Buying UK Sovereigns is great value and any money you make is tax-free.
How to buy physical gold and silver