The key to balance is to diversify
Guest blogger – Richard Broughton
Everyone knows you should diversify your investments. Academic studies show that this reduces investment risk and smoothes-out volatility. Indeed, the benefits of diversification are felt most during recessions and bear markets.
But too few investors diversify away from security-based investments such as equities, bonds and hedge funds etc which are all, to some degree, related to each other.
True diversification can only be achieved by having a mix of assets that are

not

correlated. Alternative assets such as fine wines, rare coins, stamps and gold are perfect counterweights. Studies* have shown that most categories of portable alternative assets (with the exception of art) have low volatility and little correlation to equity markets; in many cases negative correlations with Bond markets.
There is an alternative view of 'why diversify' and that is the more you diversify into other assets the greater chance you have of one asset disproportionately outperforming the other assets … but more on this next time …
* Campbell, Koedijk & De Roon (2006)
If you fancy investing or looking at this market please contact Mallory Scott Alternatives on 020 7016 6750 or 07976 764129.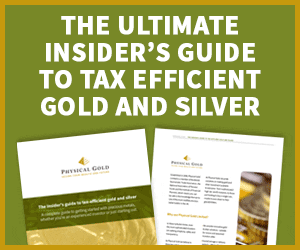 DANIEL FISHER
Daniel Fisher formed physical Gold in 2008, after working in the financial industry for 20 years. He spent much of that time working within the new issue fixed income business at a top tier US bank. In this role, he traded a large book of fixed income securities, raised capital for some of the largest government, financial, and corporate institutions in the world and advised the leading global institutional investors. Daniel is CeFA registered and is a member of the Institute of Financial Planning.