Gold is a much sought after metal with very interesting properties. We often think of gold as being primarily attractive to investors and collectors of gold coins. Gold jewellery is extremely popular across the world, especially in Asia. However, the largest demand for gold comes from the industry.
While a variety of industries use gold for their manufacturing operations, gold has certain properties that make it very attractive to the electronics industry in particular. Gold is one of the most conductive metals on the planet. It is also highly malleable, which means that it can be sheathed onto surfaces. Gold is also very ductile and a small amount of gold can be stretched into wires that run into metres. Therefore the electronics industry has a large appetite for gold.
Why is gold used in the electronics industry?
With a conductivity score of 70%, gold is a popular choice for use in electronics. Most commonly, gold is used as an electroplated coating on contacts and connectors. It shines as the superior choice due to its high conductivity, corrosive resistance, and resilience (especially when mixed with nickel). Copper and silver are both cheaper and more conductive than gold, so tend to be used in a far wider array of electronic applications. Encasing electronics in gold is increasing in popularity to appeal to the luxury market such as the Gold Apple watch.
A deeper look at the use of gold in the electronics industry tells us that gold is a far superior conductor of electricity when compared to copper, silver and aluminium. This simply means that gold offers minimal resistance to the electricity flowing to and fro. However, its properties like ductility and malleability create a tipping point for its use in the electronics industry. Due to these properties, gold is very user friendly and easy to work with. It is easy and convenient to introduce the yellow metal into miniature electronic circuits, which are often found in mobile phones, gaming devices and other electronic accessories. Gold is also resistant to tarnishing, a property that ensures longer life of the devices and circuit boards in which the metal is used.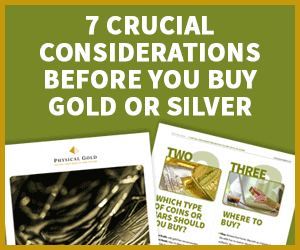 Electronics processes, where gold is used
Perhaps one of the largest users of gold in the electronics industry is in plating connectors and contacts. Semiconductor packages also use gold bonding wires, while a wide array of other processes also use gold. These include hybrid circuits, printed circuit boards and their coatings and soldering, contact points for electronic components and metal layers on semiconductors, which can be frequently used as conductor tracks and contacts points.
Due to its corrosion resistance properties and high electrical conductivity, gold has become the metal of choice for use in connectors and contacts. It is most preferred for low voltage, low current and contact force applications. Gold is often electroplated onto nickel and if the device or circuitry needs to function in hostile environments, the thickness of the gold is often increased. This may be true for its use in the electronic car industry, where the e-vehicles need to be driven throughout the year across a range of seasons.
Wire bonding
Wire bonding is another area of use in the electronics industry, where the demand for gold had already doubled in six years from 1994 to 2000. In the last 20 years, the demand for gold for these processes has skyrocketed. Wire bonding is usually found in many electronic devices, for example – computer motherboards and their components.
Our experts are available to answer your questions about gold
Physical Gold is one of the country's most reputed and successful precious metal dealers. Please call us on (020) 7060 9992, or get in touch with us online with all your queries about gold and its investment opportunities.
Image Credits: Chris and Wikimedia Commons