Gold has long been associated with wealth and status. Ancient civilizations held the metal in particularly high regard and often used it in the creation of sacred objects such as ritual cups, daggers, and jewellery. The ancient Egyptians frequently used gold as a way to honour their gods and there are many examples of golden artefacts dated from around this time. Individuals of great power such as the pharaohs were also often buried along with their gold.
Gold as a display of status
Over the years gold has frequently been used to represent power or status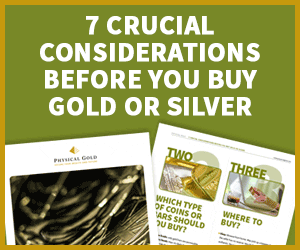 and some of the most iconic status symbols of recent times have been made out of gold. Whether it's a gold iPhone, gold chain or gold Rolex, it appears that nothing says you've made it more than showing off a bit of gold.
Perhaps the most iconic display of wealth and status in recent times is the gold card. Due to these credit cards requiring strict application criteria in order for someone to successfully apply, it's really no surprise that they have become the card of choice for the rich and wealthy. Gold cards come with a whole host of added benefits in order to make the user feel more distinguished such as a higher credit limit, cashback vouchers and air miles.
Celebrities and superstars
Gold jewellery has long been a favourite with celebrities and superstars and they are often seen photographed wearing some form of "bling". Whether it's Kanye West showing off a new gold ring or Jay Z wearing a giant gold chain, celebrities continually turn to gold in order to show off their wealth and status.
Gold symbolism
The colour gold is often associated with success or achievement. A gold Rolex, for example, is often presented as a gift to someone who has just graduated from university.
Gold is also associated with strength and throughout history, gold has been linked to both masculine energy and the power of the sun.

Foreign attitudes to gold
Certain countries, in particular, India and China, have very different attitudes to gold than ourselves. In India, where people traditionally tend to carry their wealth about their person, gold is seen as the ultimate form of portable wealth, and many of the women in particular often wear some form of gold jewellery. In China, gold is also valued very highly, and the country is one of the biggest exporters and importers of gold in the world.
For the majority of people in these countries, gold is not only seen as a display of status but also as a way for individuals to store their wealth. In China, for example, a lot of people collect gold in order to leave it to their families and loved ones after they are gone. This is because gold is viewed as a tangible asset that holds its value very well.
Store your wealth in Physical Gold
Here at Physical Gold, we offer a wide range of gold investments to suit every type of owner. For more information on our services, why not give us a call on 020 7060 9992?
A topic we all want to know the answer to – "How to sell gold for the most cash", in our YouTube video.
Image Source: Wikipedia