Trading gold and silver
The proliferation of the internet has made it possible for all of us to buy and sell precious metals from the comfort of the bedroom without having to step out and go to a high street retailer. Simple as this may sound, it has changed the rules of the game for both buyer and seller. Large volumes of precious metals are now traded everyday online. The phenomenon has reached as far as India. The country is one of the largest consumers of gold in the world, with the World Gold Council estimating Indian gold demand to be as high as 800 tonnes is 2018. Upon entering the digital gold market, one Indian retailer alone reported sales of $18.4mn, which is only a small fraction of the country's insatiable demand.
How about the UK?
Meanwhile, in the UK, total gold imports in 2017 was 851 tonnes, most of which was headed for specialist bullion bar vaults in London. In fact, it was reported in October 2017 that 7,827 tonnes of gold in the form of gold bars are held in the London vaults in the custody of special custodian companies whose chief expertise is in the handling of bullion.
---
Download our FREE Ultimate Insider's Guide to Gold & Silver Investment here
---
A bulk of this gold comes from online traders who store gold in safe custody on behalf of clients who purchased their assets but opted to leave these in storage with the company. Indeed, this is one of the trends that has changed since online trading in gold gained popularity.
Online reputation management
It's not just the delivery and storage factor that has changed with the rise of online trading. The currency of online trading is reputation. The internet lends anonymity to traders. When it comes to valuable assets like gold, silver, platinum, etc., buyers need to be certain about who they're dealing with. Simply having a glitzy website, a phone number and a shared office address is not enough to offer customers the confidence they need. In fact, online reputation management is an important game today. Previously, in the days of brick and mortar high street retailers, reputation was built by word of mouth. Satisfied customers simply recommended a business to people they knew.
But things have changed…
Well, it isn't that simple any longer. As a successful online trader of precious metals, customers come from everywhere and aren't necessarily connected with each other in any way. Additionally, with visible online ratings for every seller, any customer can view ratings before making a decision to buy. Therefore, it's important to ensure that every sale leads to a great customer experience. It's also important to communicate with them after the sale to remind them to leave a good review on the website. This then becomes ammunition for marketing. As more and more reviews pour in, you can rest assured that more customers are going to walk in through the door. Although this kind of online marketing is usually popular among retail stores, it is now prevalent in the world of online trading for precious metals.
Social media marketing
Several online retailers have listed themselves on popular social media pages. Interestingly, Facebook does not allow the sale of bullion. So, online traders use the site to maintain a presence and divert traffic onto their websites. Other popular social media sites where one can buy or sell precious metals include Etsy and Instagram. It is interesting to note that several online players have turned to Instagram as a form of online showcase. The site is great for posting images of precious metal products, be it jewellery, bars, coins, etc. Sure enough, these products are visually attractive and several customers are tempted to get in touch with the online trader to find out more. Facebook also has certain private groups for online traders of precious metals.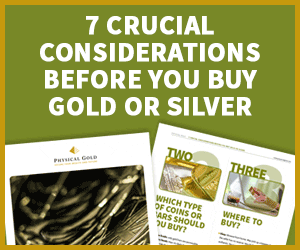 Data security
Yet another big change that has entered the world of online trading in precious metals is the security of client data and their financial details. Businesses that deal with items of value like precious metals are more likely to be hit by hackers. Simply having watertight encryption and 3D secure systems when handling customer data is not enough, it is important that customers know that the online trader is using these methods so that they feel safe and secure.
Handling confidential customer data
In keeping with data protection laws, online retailers of precious metals are expected to store customer data safely. Now, additional steps need to be taken by all online traders as the new
General Data Protection Regulation (GDPR), will kick in from 25th May, 2018 across the EU. Under the new privacy act, EU customers are expected to be able to exercise greater control over how companies process and store their personal details. This covers all personal and financial details, as well as IP addresses of computers they use and log in to. Companies need to put in place extra efforts, systems and processes in order to comply with the new directive.
Advantages of buying precious metals online
The internet has changed the business models for many products and services and the precious metals trade is no exception. Standalone brick and mortar stores had limited inventory and limited options for customers in their stores. This was largely due to space constraints in their stores or warehouses. The internet changed all that. Large online traders like Physical Gold are now connected to big ticket manufacturers across the world. They are able to source products at rock bottom prices, due to economies of scale and pass on these price benefits to customers, making them highly competitive. The choice of products is huge and once customers place an order, the company is able to source them very quickly and deliver.
---
Learn the secrets of selling your gold coins at the maximize price. Download our FREE cheatsheet here
---
Another change is the way these items of value are collected by the customer. In the past, one had to go down to a high street store and take delivery. Needless to say, this places the buyer in a risky situation. These stores are frequently watched and targeted by criminals and one can be followed home, or even robbed on the way back. If the gold or silver is stored at home, this could increase the probability of the house being burgled. As discussed earlier, customers are frequently opting to have their precious purchases stored at a secure location. For example, when you buy gold or silver from Physical Gold, each item comes with a buyback guarantee, certificate of authenticity and a legal agreement of storage to prove ownership of the assets. The company stores precious metals on behalf of their customers in LBMA approved vaults. Of course, if the buyer wants to take delivery at their address, this is despatched via secured and insured delivery. There are also popular accessories available for customers to be able to keep their valuables safely in their own homes.
The authenticity of the trader
It is also important to check whether the online trader is a registered, bona fide company. A quick check on the companies' house website should quickly reveal the company details. Another source where company credentials can be checked is the British Numismatic Trade Association (BNTA). If the online trader is genuine, the firm will be registered with the BNTA.

Talk to our team of experts to buy gold online
Physical Gold is proud to be a reputed online trader, serving customers over the years. Our team of experts are always keen on helping customers make the right decision when purchasing precious metals online. If you have any queries or concerns about buying gold or silver online, please speak to our team by dialling 020 7060 9992 or get in touch online. Whether you're new to buying precious metals, or a seasoned investor, our investment team has all the information you require to make a sound decision.
Image credits: Wikimedia Commons, Wikimedia Commons, Money Metals and Bank of England