If you're going to give a gift to a loved one this St George's Day, then patriotic English gold coins are an excellent choice. Like St George himself, gold represents all of our traditional English values such as strength, 23rd passion and courage making it the perfect gift idea this 23rd April.
The legend of St George
Although St George isn't English, (he was originally of Greek decent and believed to have been born in the region of Cappadocia, now part of Turkey) he is a Christian martyr who sacrificed his life for his faith and is the patron saint of many Christian countries.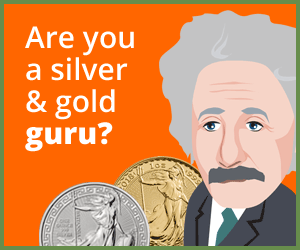 After joining the Roman army at 17 years old, St George quickly rose in the ranks of Emperor Diocletian's legion. In 303 A.D. however, there was a crackdown on the growing number of Christians in the Roman army and many of them faced expulsion. Saint George refused to give up his faith, despite Diocletian attempting to convert him with promises of wealth. He was executed on the 23rd April 303 A.D., which is why we now celebrate St George's Day on the day of his passing. (23rd April – Julian Calendar or 6th May Gregorian Calendar). King Edward III made him Patron Saint of England in 1350 as he felt he reflected the country's ideals of courage and passion.
St George's Day was also known historically as Feast of Saint George (as the day was associated with a feast!)
St George and the dragon
According to popular legend, St George slew a dragon that was terrorizing a small town in what George called "Silene" in Libya. The town's people were sacrificing their own children to appease the dragon until St George offered to kill it on the condition the whole town converted to Christianity which they later did.
The link between William Shakespeare and St George
William Shakespeare did all he could to keep the legend of St George alive. In Shakespeare's play "Henry V" written in 1599, King Henry famously says in his pre-battle speech: "Cry God for Harry, England and St. George!"
Shakespeare also paid homage to St George by being born and dying on St Georges Day. William Shakespeare was born on 23rd April 1564 and died on 23rd April 1616.
Gold Sovereigns; the perfect St George's Day gift
Gold sovereigns are often given as special gifts.
Due to the new sovereign's design which was updated in 1817 and depicts St George himself slaying the famous dragon, a gold sovereign represents a particularly poignant gift this St George's Day.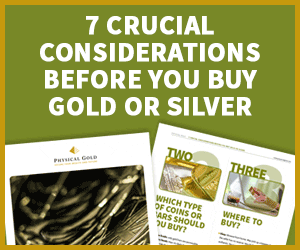 Over the years, the sovereign's design has become a classic. Designed by the Italian gem engraver Benedetto Pistrucci, the coin is particularly favoured among gold coin collectors who appreciate the coins heraldry. The sovereign is also the perfect reflection of English strength and unity. It was once the largest gold coin ever minted in Britain and throughout history, the coin has become synonymous with the might of the English empire.
Gold Britannia's
Although they have only been minted since 1987, there are few coins that reflect English patriotism better than the Gold Britannia. If you're looking for the perfect example of an English gold coin at its finest, then you might be interested in Britannia gold coins.  These incredible coins are the largest denomination of all British gold coins and are VAT free if you purchase them through Physical Gold.
Give the gift of patriotic gold this St George's Day
Here at Physical Gold, we stock a huge range of tax free gold coins as well as the latest issue Gold Britannia coins. For more information, please get in touch on 020 7060 9992.
Image Sources: Wikipedia