As the demand for silver has risen over the years, primarily due to industrial requirements, the price of silver has seen some volatility. Investors want to get into the silver market because of two reasons – they believe that the price of silver will rise significantly in the future and offer them the opportunity to book lucrative profits. Silver also allows investors access to the precious metals market at a fraction of the price of gold.
The popularity of silver coins
Many investors prefer silver coins since the coins allow them to add divisibility and liquidity to their portfolios. Investing in different sizes and denominations of silver coins has its advantages. One can use a variety of coins to sell the silver at various price points in the market and book profits.
Collectable silver coins
Silver coins are also attractive to investors for their collectable value. Silver has been in circulation as a precious metal for minting coins over several centuries. As a result, there are plenty of historical silver coins that command hefty premiums based on their rarity value. These premiums are payable due to the historical value of the coin and its demand. Therefore, such coins are worth a lot more than their silver content or their face value.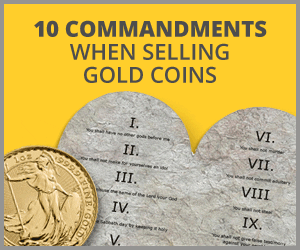 They are worth significantly more than their face value. A £2 silver Britannia has a melt value more than 5 times its face value. Also, they can possess a degree of numismatic value, which reflects their rarity, age and desirability. Limited issue coins may be worth more again. The face value benefits the buyer by qualifying the coin as capital gains tax-free
Limited edition silver coins and proof coins
For example, in 2013, the Royal Mint released a £20 coin minted with silver that carries a fineness of 999.9. Despite the coin having a face value of £20, it is worth much more and is viewed as a collector's item, by numismatists. The coin is considered to be legal tender, with a face value of £20. Similarly, the 2018 five-ounce silver Britannia proof coin has a face value of £10 but is listed on the Royal Mint site for £455. The coin is minted with 99.9% pure silver and enjoys great demand as a proof coin, leading to the high value of the coin.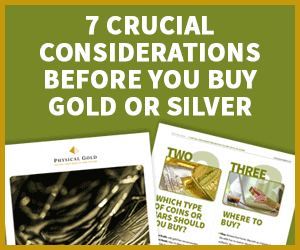 Silver Britannia coins and their face values
The current year silver Britannia (2021) carries a face value of £2. This is a 1-ounce coin, manufactured with fine silver (999.9). Although it is a bullion coin, its face value has nothing to do with the market price. The 2021 silver Britannia 1 ounce coin is priced at approximately £31.
Some coins achieve their rarity status by default. A good example of this would be a batch of silver Britannias struck by the Royal Mint in 2014. 17,000 of these coins were erroneously struck with the obverse used in the lunar series. So, you had a silver Britannia with the "year of the horse" image on the obverse. These coins were later called the Mule Britannia and attracted large premiums due to their rarity. These are often sold at prices close to $700, as collectors are willing to pay lucrative amounts to secure a coin for their collection.
Our coin experts at Physical Gold can help you make the right purchases
Physical Gold is one of the U.K.'s most reputed precious metals dealers and coin specialists. Get in touch with our team by dialling (020) 7060 9992 or send us an email via our website. We are always happy to speak to customers like you and offer advice on buying the right silver coins.
Image credits: Eric Golub and Pixabay