Bollywood is a hugely popular branch of global cinema, selling around two billion tickets a year in India alone and wielding vast cultural influence. But why is gold the metal, and the colour, so commonly featured in Bollywood movies?
Gold in Indian Culture
To trace the roots of gold's power on the silver screen in Bollywood, we have to look at how gold is perceived and used in the country that gave birth to this cinematic phenomenon.
While many countries see gold as a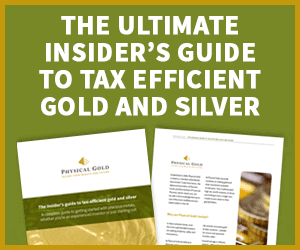 status symbol or investment opportunity, its significance in India goes much further than a simple expression of individual wealth. It is tied to cultural traditions and religious rituals alike.
Weddings in India are a perfect example of this. There are around 10 million each year and 50 per cent of the nation's total spending on jewellery is specifically focused on preparing for the marriage event. The richest families will happily splash out hundreds of thousands of pounds on gold for weddings.
Edible gold is also a huge trend in India, with expensive sweets made using gold leaf that has been pummelled wafer-thin seen as a delicacy amongst those that can afford them.
With gold being ever-present in Indian life, it's easy to see why it also plays a major role in the movies the country produces.
Gold in Bollywood
Onscreen, gold can be seen in the jewellery that characters sport and in the elaborate costumes they wear. It often features prominently in promotional material for the movies themselves, as posters for movies like Mogul and King of Bollywood demonstrate.
In terms of the Bollywood movie plots which revolve around gold, a classic example is Jewel Thief, released all the way back in 1967. Its plot focuses on a case of mistaken identity, a gold-obsessed crook and of course a healthy dose of romance.
A more recent Bollywood movie that puts gold front and centre is Players, which hit screens in 2012 and was India's answer to vintage crime caper The Italian Job. Interestingly it was inspired not by the original Michael Caine film, but by the 2003 remake starring Mark Wahlberg.
---
Want the ultimate inside guide on gold investing? Download our comprehensive FREE guide here
---
Tasked with capturing a huge haul of gold bars with a value equivalent to over £1.1 billion, the attitude-fuelled gang at the core of the plot indulge in a few more musical numbers than Western audiences would expect to see in a gold heist.
Away from the cameras, the stars of Bollywood are just as committed to embracing the culture of gold, whether it be with their highly publicised wedding outfits or their endorsement deals with jewellery firms. The colour itself remains an inspiration for the frocks the female stars sport at major industry events, including the Golden Globes.
Get gold investment advice from Physical Gold
Our team of investment specialists will help you out with any questions you might have, whether you have gained an interest in gold from watching Bollywood movies or appreciating Indian culture in other ways. Email us via our site or call 020 7060 9992 to get bespoke guidance.
Image Credit: Pixabay