Now the nights are drawing in and the chill of autumn is in the air, thoughts turn to this year's Diwali celebrations, which this year falls on Saturday 14th November. With the promise of plenty of delicious food, family time and fun, the buying of gold will as always be a prominent theme in the festivities.
The importance of gold at Diwali
Diwali is known as the Festival of Light. It came about over the centuries thanks to the legend in Hindu culture that the son of King Hima was supposed to be killed by a bite from a venomous snake on the 4th day of his marriage. Legend has it that the only way he survived a slow and painful death was because his wife heaped up all the family gold she could find outside the door. According to the story, the snake became so dazzled by the gold that he couldn't get to the prince to administer the bite and therefore slithered away.
This is why gold holds such importance at Diwali, symbolising wealth, hope and luck. Golden jewellery and other gifts of gold are exchanged between loved ones in remembrance of the son of King Hima and the gold barrier his wife made to save his life.
---
Download our FREE Insiders Guide to Gold Investment here
---
The five days of Diwali
The Diwali festival is over five days, with Diwali itself being on day 3. So, the days and dates in 2020 are:
Day One (Thursday, November 12th) – Dhanteras (Day of fortune)
Day Two (Friday, November 13th) – Naraka Chaturdasi (Day of knowledge)
Day Three (Saturday, November 14th) – Diwali (Day of light)
Day Four (Sunday, November 15th) – Annakut (New Year)
Day Five (Monday, November 16th) – Bhai Duj (Day of love between siblings)
Investing in gold at Diwali
During recent years, gold has been the investment of choice for many families all year round, not just at Diwali time. High-value investment items such as gold coins and bullion have increased in popularity and it's not hard to see why. Although there is a massive cultural attachment to gold within the Hindu religion, there are shrewd financial gains too.
This is undoubtedly because gold retains its value very well in an ever-changing national currency market. By default, gold is seen as less of a wealthy luxury for the elite but instead as an essential financial security for everyone.
Investment and protection…
When global economies and currencies are more and more unpredictable in a world that seems to lurch from one financial crash to the next, the international price of gold has steadily increased. As the value of Indian currency has reduced in recent years, along with a massive rise in inflation, the purchase of gold bars and coins has increasingly become the prudent and financially reliable way to save for the future. Diwali celebrations offer the ideal time to research the options out there for gold investment and to put some well thought through plans in place.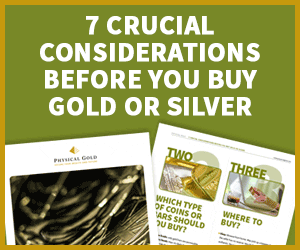 Buying gold at the best time
Around the time of Diwali, world gold demand rises and therefore its value reaches a peak. This is a very typical trend which happens year after year – infact in 2016, the price jumped massively by 3.9 percent.
With this in mind, if you've decided to purchase gold for Diwali this year, either as a present for a loved one or as a sound financial investment, it's highly worth keeping an eye on the market and not leaving it too late to make your move – i.e get in there early before the prices go up.
Invest with Physical Gold today
If you're interested in buying gold coins or bullion the good news is you've come to the right place. Please feel free to browse our commemorative gold coins selection, in particular, these would make ideal gifts for loved ones at Diwali.
At Physical Gold we are experts in all there is to know about gold and silver and can help with any aspects of your investment. Speak to us on 020 7060 9992 or drop us an email so we can help.
Image Credits: Pixabay