An excellent investment to build your gold portfolio is a 1kg gold bar. Even if you are starting out on building your gold investment portfolio, a 1kg bar is a great way to start. However, when making a firm commitment towards investments in gold, you need to be sure that you are buying from a reliable gold dealer.
Buying gold from Physical Gold
Our star product is the Metalor 1kg gold bar which is available at a starting price of £31,322. The current price of gold is $1313.40 per troy ounce. This works out to around £955 for 31.10g. Physical gold incentivises customers to buy more, so, when you buy in excess of 10 bars, you save £135 per bar. This works out to a saving of £1350 for 10 bars. The Metalor bar, manufactured by Swiss maker Metalor is made of pure gold with a fineness of 999.9.
The dimensions of the bar are 117 X 52 X 9 mm. The product is recognised by the London Bullion Market Association (LBMA), the world's foremost authority in bullion products.  The LBMA sets global standards for the purity and form of the products that are traded. So, customers can buy with confidence. The best part is that buying gold bars is VAT free from Physical Gold, so that gives you great savings on your purchases. When buying multiple quantities of the one kilo bar, you save on VAT as well as on price.
---
Thinking of buying a 1kg gold bar? Download our 7 step cheat sheet to successful gold investing first
---
The trust factor when buying from an online dealer
However, it's not just about the price and savings, when making a large investment in gold bars. Every product you buy from Physical Gold comes with a certificate of authenticity and purity. You can also view our testimonials page to see what customers are saying about us.
Buying gold bars from Physical Gold
Buying from Physical Gold is really easy.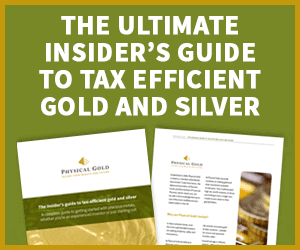 All you need to do is open a free account. Next, add the products you wish to purchase in your online shopping cart, in this case, the 1kg Metalor gold bar. If you add more, you get greater savings. We have great delivery options for, including secure and insured delivery to your doorstep, or storage in our LBMA approved vaults. If you choose to store the gold bars in our vaults, we provide you with a storage agreement and legal documentation that establishes the fact that the assets are owned by you and gives you the right to access them at any time.
Call us to know more about buying 1kg gold bars
Our gold investment experts are always ready to guide customers on making the right purchases. Call us on 020 7060 9992 or get in touch with our team online to discuss how buying a 1kg gold bar can be a great investment and an addition to your wealth portfolio.
Image credit: Wikimedia Commons