Silver 1kg Kookaburra
This coin weighs 1002.502g and is produced in 999.0 Fine Silver.
The coin is minted and supplied by The Perth Mint, Australia.
Finished to bullion standard.
Dimensions: Diameter: 101.00 mm. Thickness: 14.60mm.
For silver investors looking for an interesting alternative to British bullion coins, the Australian silver kookaburra coin represents the perfect investment. This one of a kind silver coin is produced by the Perth Mint and celebrates one of Australia's most charming birds. Produced in 99.9% pure silver, Australian silver kookaburra coins are classified as legal tender in Australia and have a face value of 30 Australian dollars.
Due to being backed by the Australian government, they are considered to be a relatively secure investment and hold great investment appeal to investors who want to purchase a coin with a guaranteed silver content. The first silver kookaburra coins were issued in 1990 and since then they have become a favourite among many collectors. They are the longest-running bullion program currently issued by the Perth Mint.

The kookaburra
The kookaburra is a beautiful bird and the largest member of the Kingfisher family. They are native to both Eastern/Southern Australia and well known for their distinctive song which is said to sound like human laughter. They are incredibly protective birds and have been known to fight tenaciously to defend their nests. Kookaburras thrive in a range of habitats as diverse as humid forest to the savanna dessert. They are also known to populate suburban areas with tall trees or near running water.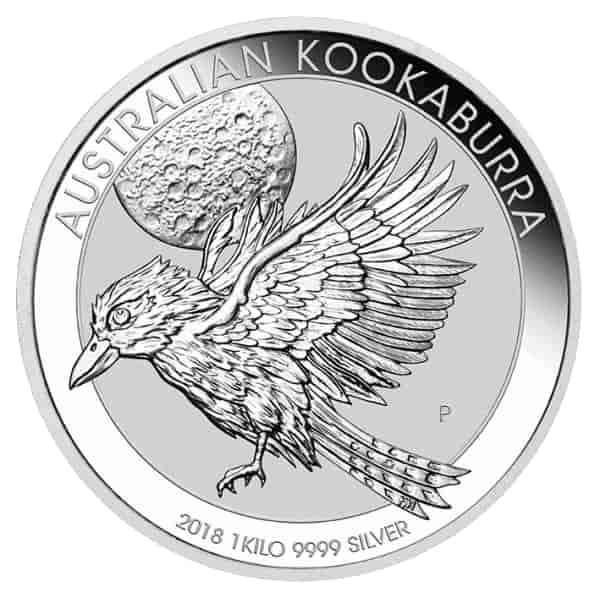 The 2018 Kookaburra Silver coin
The design of the Silver Kookaburra coin changes every year. The one exception was in 2015 when that year's coin featured the same image as the original 1990 edition in order to commemorate the 25th anniversary since the first coin in the series was minted.
The 2018 1 kg Silver Kookaburra coin features a detailed image of a Kookaburra on one side, and the Ian Rank-Broadley effigy of Queen Elizabeth II on the reverse. The design of the Silver Kookaburra coins varies from year to year with this years' design depicting an image of the bird in full-fight with the full moon in the background. The coin also features the Perth Mint's "P" mintmark. This years' edition differs from previous editions as the coin has been upgraded to a purity of .9999 silver. Previous editions up until the 2018 issue only had a purity of .999 fine silver.
Why invest in the 1kg Silver Kookaburra coin?
1 kg silver coins are an ideal option for investors who want to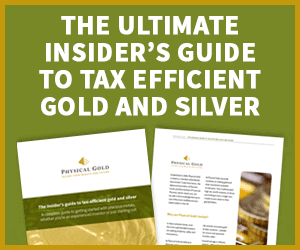 purchase silver bullion in slightly larger quantities as it is often cheaper to buy one large coin rather than several smaller ones. It is also more convenient storing several larger coins as opposed to a collection of smaller ones.
Our 1 kg Kookaburra coins are sourced directly from the Perth Mint, so you can be sure of their authenticity. The unique nature of the Silver Kookaburra coin as well as its intricate design, makes it a perfect coin for bullion investors and coin collectors alike. They are also recognised by traders all over the world, meaning you will have no problems should you ever need to find a buyer. For coin collectors interested in nature or who want to own something uniquely Australian then the silver kookaburra coin would make a great addition to your portfolio. They are produced in much smaller numbers than other bullion coins such as the Canadian Maple Leaf or American Eagle, and the 1kg edition is particularly rare.
Contact Physical Gold for further advice
Do you want to buy a 1 kg Australian silver Kookaburra coin, then look no further than Physical Gold, we are expert suppliers of coins and precious metals. For advice simply call us on 020 7060 9992 and we will be glad to help!