Images of silver
In a previous article, we brought you ten amazing Flickr images of gold. Some years ago, gaining access to images about specialised topics was not easy. First of all, in order to produce high-quality images, you needed expensive cameras with special lenses and a whole lot of other photography equipment like lights, tripods, etc. This could easily cost you thousands of pounds and it wasn't the kind of money you would spend if you were simply a hobbyist.
All that changed with the advent of new camera technology. Today, a mobile phone camera like the one on your smartphone right now harnesses the power of a really expensive camera from yesteryear. The other thing that we must consider is that it's really easy to operate that high-quality camera on your phone when compared to the complicated operating procedures that came with specialised SLR cameras from the past. Back in the day, there were special courses that people took to learn how to get the most out of their recently acquired equipment.
Now, that's all changed. Just press a single button and you're done. This has resulted in ordinary day to day people being able to click high-quality images while they're on the move and simply upload them and share them instantly from their phones. Therefore, we have libraries of user-generated images that can now be used in presentations, websites and other publications that are free to share with the world.
In this article, we'll explore some of the best images taken and shared by users via the image sharing website Flickr.
1.  Commemorative silver coin for the FIFA world cup in Brazil
The FIFA world cup in Brazil took place in 2014. The limited-edition silver coins were released by Brazil to commemorate the most important event for world football and one side of the coins feature the image of the cup with a goal featured on the obverse. 12,000 silver coins were released at the time. Sadly, the host country was defeated 7-1 by Germany in the semi-finals.
---
Download our Insiders Guide to Gold and Silver Investment FREE
---
2.  Silver dollar – in god we trust
Kevin Dooley's Flickr image of a silver dollar explores the history behind the inscription 'In God We Trust'. Apparently, the words were included on the coins at the time of the US civil war in order to appease religious sentiments during the war. Since then, the motto disappeared for a while and then appeared again on US coins. Since 1908, all gold and silver dollars carried the slogan.
3.  Dutch silver medal – Synod of Dort
This amazing image uploaded on Flickr shows a satirical silver medal created to commemorate the refusal of John Uytenbogaard who was a pastor to appear before the Synod of Dort. The Dutch silver artefact dates back to 1619. The image on the medal depicts a hand that seems to appear out of the clouds, holding grapes directly on top of a press intended for pressing grapes. A vineyard is depicted, and God's name is shown in the clouds.
4.  Silver coin from Armenia – 500 drams
This Flickr image features an image of 500 drams silver coin from Armenia. The image was uploaded by Eric Golub in September 2014 and has an unusual background, along with a blue luminescent effect that makes it an amazing picture on Flickr.
5.  Silver lockets
Becky Stern's stunning image of silver lockets on Flickr goes to prove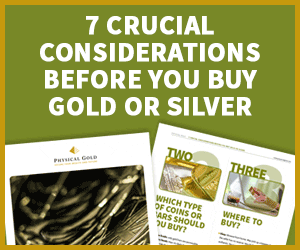 how beautiful silver jewellery can be. Silver's smooth shine and lustre make it a perfect choice among precious metals for jewellery. This image was shot with an Olympus E-P2 camera and uploaded in 2011. The image was taken at the Renegade Crafts fair in New York and shared on Flickr.
6.  Celtic silver torque – a historic artefact
Silver jewellery comes in all shapes and sizes. However, this image of an ancient Celtic artefact was taken with a Panasonic DMC – LX2 camera at the Historic Museum of Bern. The image was uploaded by photographer Xuan Che on Flickr in 2009 and is available to all. The historic significance and the starkness of the image make it a great image on Flickr.
7.  The founder of cup noodles
Well, we've all had instant noodles and cup noodles at some point in time during our lives. But how many of us actually know who the founder of instant noodles was? Taken by photographer Ogiyoshisan using a Nikon E7900 camera, this image is of a silver statue at the cup noodle museum in Yokohama, Japan. The statue depicts Momofuku Ando, the inventor of instant noodles and cup noodles.
8.  Tibetan silver butter bowl
This stunning photograph on Flickr is that of a silver Tibetan butter bowl. The 19th-century masterpiece shows a dragon and phoenix on its sides. There are further decorations on the foot stand of the bowl. It is possibly an artefact used in certain religious ceremonies.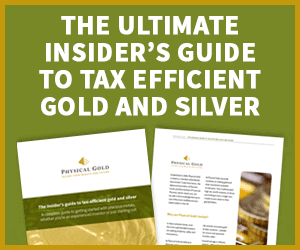 9.     Gilded Byzantine silver vase
Yet another stunning piece of history is depicted by this image of a gilded silver vase. This silver vase shows a grape harvesting scene and it is thought to be a common theme of art during the Sasanian and Byzantine period, which places this vase around 5th to 7th century AD. The harvesting theme symbolised fertility and eternal life.
10.     Vintage silver cigarette lighter
This ornate silver table top cigarette lighter dates back to 1947. It is 4.5 inches tall and was made by the Ronson lighter company at the time. The image was taken with a Polaroid camera and uploaded on Flickr in 2017.
Call our silver experts to know more about investing in silver
When we view these images of silver on Flickr, we are often seriously attracted to buying silver. Since the precious metal is not as expensive as gold, it makes a great buy and regular purchase can soon see you holding a formidable portfolio of physical silver. To know more about investing in silver call our team on 020 7060 9992 or contact us via our website. With a little bit of guidance from our team, you could own some great pieces of silver in no time.
Image Credits:
Ulrich Peters, Kevin Dooley, Ideacreamanuela , Eric Golub, Becky Stern, Xuan Che, Ogiyoshisan, Apple Boutique, Akhenatenator and Joe Haupt