Finding images on the internet has now become quite easy thanks to the popularity of social media. User-generated content (UGC) is now king, and millions of high-quality videos and images are posted every day by users, who simply want to share their content for free. Much of this content is covered by the creative commons license, which allows other users to simply download these images or videos for free, without having to pay any royalty or fees. Of course, there are certain conditions that need to be fulfilled. For example, some users insist that their work is attributed to them when it is used for any purpose, be it commercial or non-commercial. Still, others want that none of the original content, in this case, the images, should be modified in any way whatsoever.
Exclusivity versus cost
In some cases, links to the photographer's own website need to be displayed. Many others, however, are quite happy to give it all up for free and take nothing in return and may at best request that you pay them a small fee via PayPal, as a token payment for their efforts, due to which your hassle of sourcing an image has now been reduced. One thing to bear in mind though is that, when you are sourcing images from a shared, social media-driven image bank or site, you cannot expect exclusivity. Others may also download those images for free and use them on their websites or brochures, and chances are that a reader browsing through the internet could well see the same images on someone else's site. So, if its exclusivity that you want, be prepared to fork out some of your hard-earned cash in return for that assurance that the image you're buying will not be available to others.
---
Download our FREE Insiders Guide to successful gold investment here
---
Of course, searching for free images can be tedious, as social media sites like Flickr, don't always have images you like. There could be other challenges, like resolution, size in pixels, etc. But, most importantly, you may not always get enough free images relating to the subject you're looking for. Gold, however, is one very popular theme for which there are plenty of images on sites like Flickr. In this article, we will point out 10 of the best images for gold on Flickr, and share the links with you.
1.  Gold and silver bars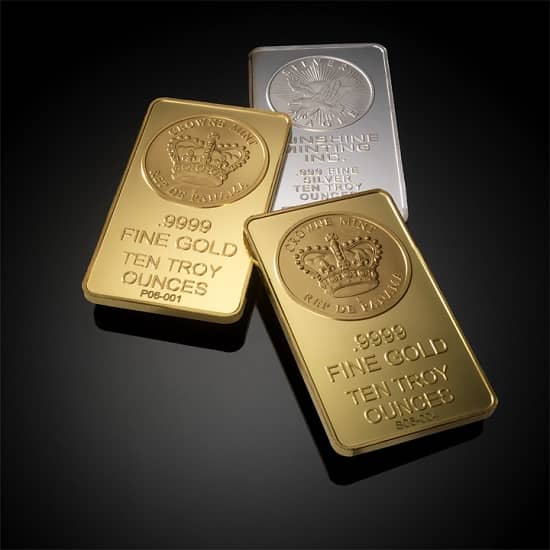 This soothing image of gold and silver bars weighing 10 ounces of pure gold with a purity of 999.9 has been posted by Mark Herpel. The image shows the bars displayed against a lustrous dark grey background along with a diffused white light that brings out the contrast of the bars against the backdrop. The image was taken on 4th April 2008.
2.  Gold Bars from Toolstotal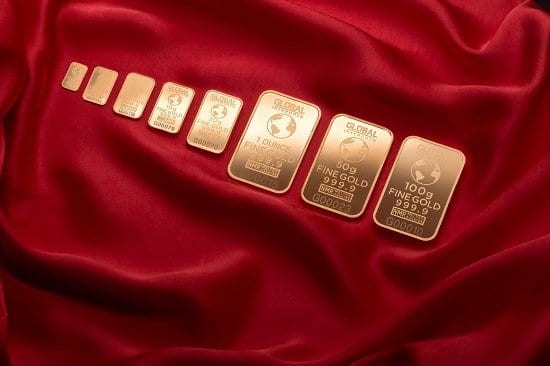 This exquisite image of gold bars with 999.9 purity from toolstotal.com was uploaded by Flickr user John Jones on 3rd April 2018.  The image features 8 different sizes of gold bars and the red velvety backdrop is a marvellous image for any gold-related content. The image is covered by a creative commons 2.0 attribution license. This means any user can use the image, transform, modify it, etc. as long as the source is mentioned.
3. Gold bullion coins
Contributed to Flickr by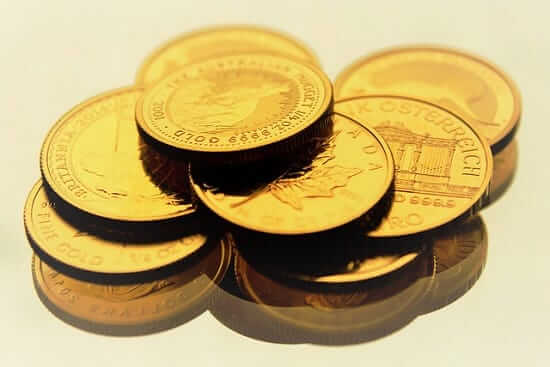 Mick Baker, this image features ¼ oz gold bullion coins. In the picture, we can see certain well-known ones like the Vienna Philharmonic and the Canadian Maple Leaf, to name a few. The image is a great representation of some of the world's finest gold coins.
4.  Gold bars – city museum of Melbourne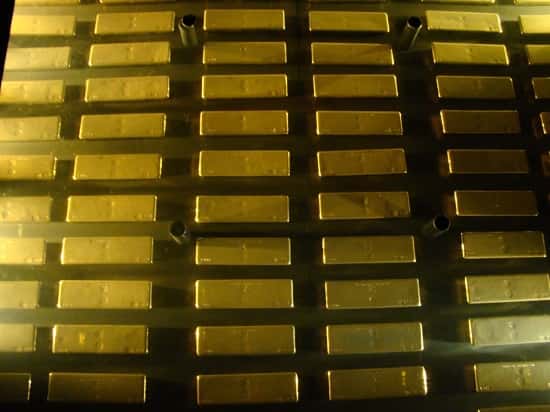 This image features a number of gold bars on display in the basement of the city museum of Melbourne. The image is a great one and has been uploaded on Flickr by Brian Giesen in 2009. The image is an imposing one, showing all the bars in a shiny glow.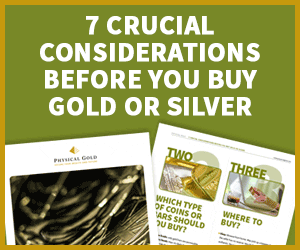 5.  Real pure gold bar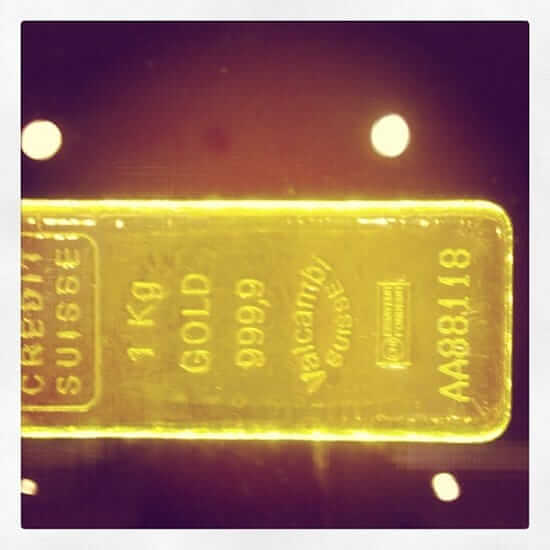 This Flickr image features a one-kilo gold bar of 999.9 purity. The image was uploaded by JC Awe in 2012 and has a unique background and lighting effect that makes it stand out among the many images of gold bars on Flickr.
6.  Gold coin of the emperor Valentinianus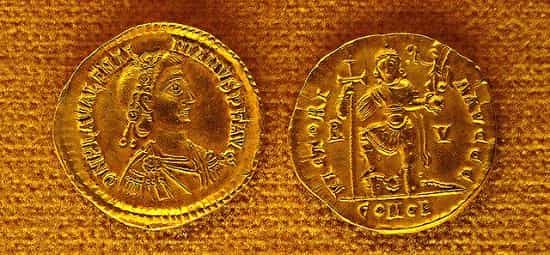 Carlo Raso's image of a rare gold coin is an award-winning Flickr image that features the gold coin of emperor Valentinianus, showing a profile of the king and a commemoration of one of his victories. The original coin is part of the numismatic collection at the archaeological museum in Naples, Italy.
7.  US gold five dollars 1987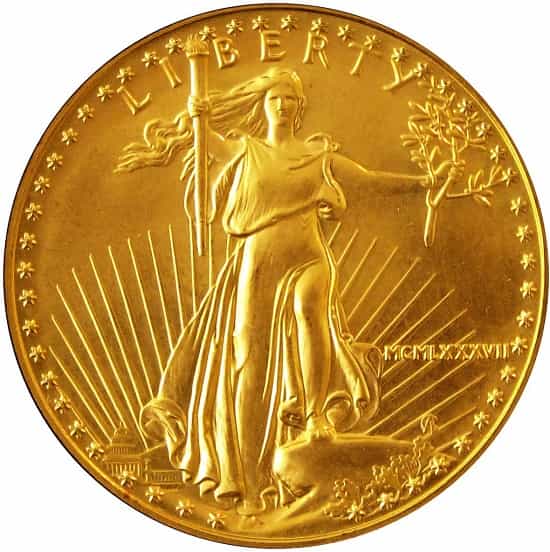 Kevin Dooley's image of an American 1987 gold five-dollar coin is a great image on Flickr due to its detail of the obverse of the coin. The coin is a US gold eagle coin with the eagle portrayed on the reverse, which is available from Physical Gold.
8.  Pouring liquid gold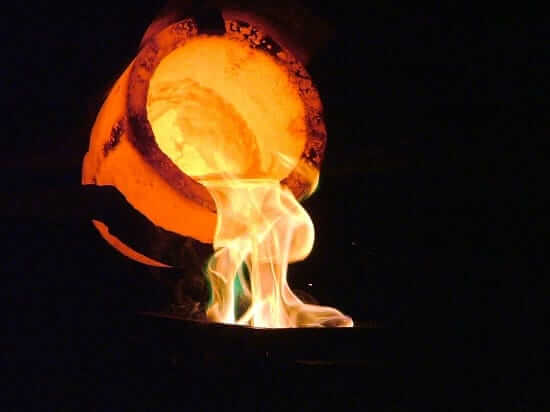 Dan Brown uploaded this amazing image in 2006 of liquid gold being poured into a crucible to form a gold bar. A truly brilliant image.
9.  Gold bullion pyramid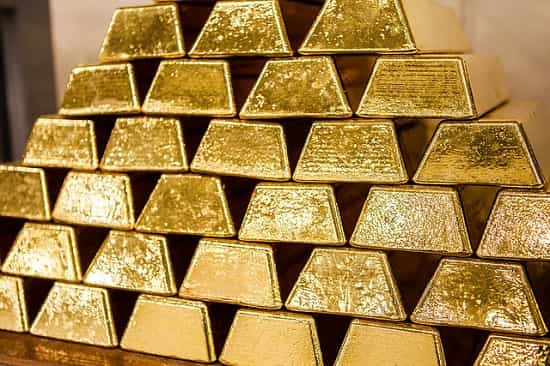 This image of a pyramid of gold bars is presented from the collection of the National Bank of Ukraine on Flickr in 2017. It is a great image that conveys the splendour and lure of gold bars.
10.     Vancouver Olympics 2009 gold maple leaf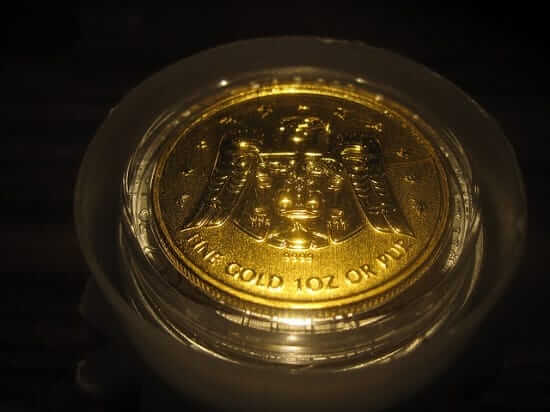 This lovely image of a 1oz gold maple leaf coin from the Vancouver Olympics 2009 collection is presented on Flickr by Eric Golub. The image was uploaded in 2015.
Call our experts to know more about gold investment
If you liked these images of gold on Flickr, and are seriously interested in building your own gold portfolio, do call our gold investment team on 020 7060 9992 or drop us a line via our website. Who knows? Maybe someday you could end up with some great treasures like these as part of your personal wealth portfolio.
Image Credits:
Mark Herpel, John Jones, Mick Baker, Brian Giesen, JC Awe, Carlo Raso, Kevin Dooley, Dan Brown, National Bank of Ukraine and Eric Golub