World Money Fair 2019
An integral part of life as a numismatist is to research and view important coin collections from around the world. This is probably as important as setting up one's own collection. This year, numismatists from around the world will be flocking to Rosemont, Illinois to attend the World's Fair of Money, an important global event organised by the American Numismatic Association (ANA).
What is the event all about?
The event is a 5-day exposition which will be held from 13th to 17th August 2019 at the Donald E. Stephens Convention Center, located in Rosemont, Illinois. The centre is strategically located for all visitors and has convenient transport links from all over. The convention centre has 6 halls and 840,000+ square foot of space for exhibitions.
The event will not only showcase rare coins and currency bank notes but also stamps, postcards and other items of antique and philatelic importance.
---
Find out how to sell your gold coins at the highest possible price. Download FREE our 10-rule guide here
---
Registration and timings
If you are a keen numismatist and are interested in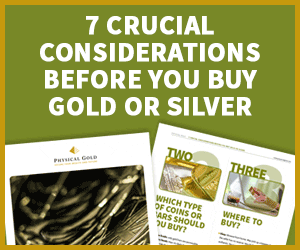 attending this event, online registration is available for ANA members only. Non-ANA members can register at the show.
The fair is open to visitors from 1 pm on Tuesday, 13th August. From Wednesday 14th to Friday 16th August, the show will open at 10 am. The event will close at 6 pm on all days, barring the last, when it will close at 4 pm. Members of the ANA will enjoy free entry and special entry timings that allow them to enter the event half an hour earlier than the general public. The admission price is $8 per adult non-member, with the exception of Saturday, which is free to all visitors. Kids below 12 go free to the event on all days. Admission to the event will close 30 minutes before the official closing time.
Exhibitors from all over the world
Important numismatic entities will participate in the event. Coin grading experts like PCGS, ANACS and NGC will have their stalls up at the event. PCGS will start accepting submissions for on-site grading of coins on 13th August and have advised attendees to the exhibition to check with a PCGS representative at their booth for the exact timings for acceptance of submissions.
About the 2018 World's Fair of Money event
The 2018 World's Fair of Money was held at the Pennsylvania Convention Centre, located in Philadelphia and was staged from 14th to 18th August, 2018.  The event had 483 bourse tables, which represented 405 companies and 1,373 dealers/support staff. The official auctions were very active and raised over $81million. In total, the event had nearly 10,000 visitors and was attributed as a great success.
About the 2017 World's Fair of Money event
The 2017 World's Fair of Money was held at the Colorado Convention Centre in Denver, Colorado in August 2017. The event had 500 bourse tables, which included a special sale by the US Mint that attracted considerable public interest. There were two auctions held at the 2017 event by renowned auctioneers – Heritage Auctions and Stacks-Bowers. The two auctions generated several million in sales. Interestingly, prior to the 2017 World's Fair of Money, the previous one was held 11 years ago in 2006.
Talk to the numismatist team at Physical Gold
If you're a keen numismatist and want to know more about buying rare coins, look no further. Our team of numismatic experts can guide you on where and how to invest in valuable coins. Call us on 020 7060 9992 or email our numismatic team to find out more.
Image Credit: World's Fair of Money