Many uses of silver
We here at Physical Gold have recently been focusing our efforts on informing the masses about our great silver investment opportunities. In doing so we have created a new infographic called The Wonderful Uses Of Silver which details all sorts of intriguing facts and stats. For instance, did you know that early x-ray films all had a hint of silver in them? And that silver helps to protect spacecraft against the likes of space radiation? This useful material is more important than most people know, and there is much to be learned about its uses. Why not have a read to see what you can discover…
Silver basics one should know
With an atomic number of 47, the precious metal is instantly recognisable by its atomic symbol – Ag, which was historically adapted from the word 'Argentums', which is its Latin name. Silver has amazing conductive properties and has a moderate melting point. Infact, believe it or not, silver has a melting point of 961.8, placing the element right between Germanium and Berkelium. The metal has an atomic weight of 107.86. The discovery of silver was an important step for mankind and it was one of the early metals to be discovered, probably around 5000 B.C. Interestingly, the metal can be found in nature in its elemental form, as nuggets or sometimes as crystals. Electrum, a natural alloy found in the world, is actually an alloy of gold and silver.
---
Interested in silver investment? Download our FREE Comprehensive Silver Investing guide here
---
Interestingly, the quantity of silver on Earth, when compared to gold is 17 times more and the precious metal is also a rare bird in the English language, as it appears that there are no words in the dictionary that rhyme with the word, silver.
Medicinal use
Silver is a very powerful anti-microbial agent and is widely used to disinfect surgical equipment all over the world. Unknown to many, silver halides were used as an integral part of the manufacture of x-ray film. Amongst other medicinal uses, silver sulfadiazine is used to treat wounds and external infections. Even breathing tubes are lined with silver to kill germs and prevent pneumonia.
Solar panels and silver
Solar panels are constructed using crystalline silicon photovoltaic cells. Silver paste contacts are used by manufacturers, which are printed on these cells. Over 100 million ounces of silver are used each year by the solar energy industry. The semi-conducting layers of these cells use the energy from the sun to produce power. The industry uses another way to produce power, by using the reflective property of silver to reflect the solar energy. Collectors capture this energy and use salts for power generation.
Use of silver in electrical components
Silver is a metal with a very high rate of conductivity,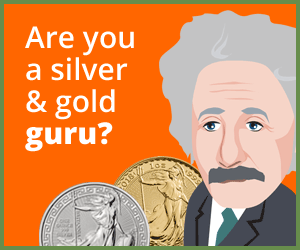 and this property is used by the industry to manufacture every kind of electrical component. From electrical switches to modern gadgets in the kitchen, almost all electronic devices are made using silver in one way or another.
Even mirrors are made of silver
The reflective properties of silver make it perfect for use in manufacturing mirrors. Many years ago, mercury was used to create a reflective backing on glass. However, due to the toxic properties of this element, it has long been replaced with silver by the industry.
The use of silver in photography
Traditional photography used silver halide crystals to create images. When these crystals were exposed to light, their patterns would register a change, which could then be used to develop a photograph. Of course, with the advent of digital cameras, this practice is now prevalent only in special situations where traditional photography is still in use.
Uses in the automotive industry
The super conductive properties of silver were put to use by automotive manufacturers in keeping our cars heated to a comfortable temperature. Silver is introduced inside the glass used for the windows in cars, which in turn ensures that heat remains inside the vehicle, keeping us warm during winters. Due to its high melting point, silver is also used to lubricate bearings inside the car engine.
Other interesting uses
The reflective property of silver is also used to shield spacecraft against harmful solar radiation. Silver is also combined with aluminium to form a very strong alloy that is used extensively by the air force.
Call our investment team to discuss buying silver
Silver is, therefore, an essential element, as well as a precious metal that has contributed immensely to human society. Equally, it is an attractive investment vehicle and a great asset class to invest in when building your investment portfolio. Call us on 020 7060 9992 or contact us online to know more about the best ways to add silver to your portfolio.
Image credit: Diego Torres Silvestre